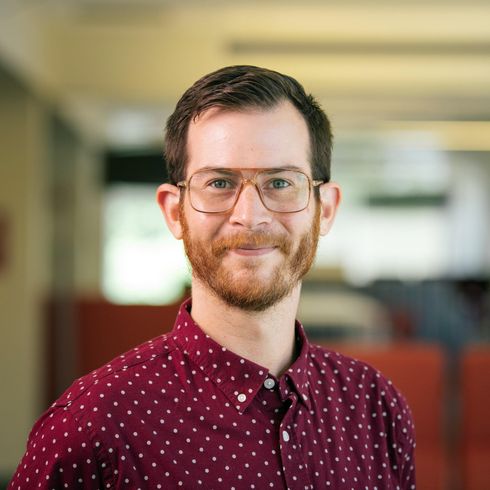 Anthony Lacina, DHSc, MPH, MEd, CHES
Assistant Professor of Health Sciences & Program Director for BS & Doctoral Health Sciences
he/him/his
School
School of Arts and Sciences
Department
School of Arts and Sciences
Office Location
Fennell 270
Boston
About
Dr. Anthony Lacina is a passionate educator and public health practitioner. As a Certified Health Education Specialist, he has a special interest in addressing health disparities among several populations, including college students, sexual minorities, and men. At the same time, Dr. Lacina is interested in the intersection of health and wellness and the natural and built environments, along with urban cycling infrastructure and policy. A qualitative researcher by training, he greatly enjoys collaborating with students on research projects.
Dr. Lacina has been part of the MCPHS community since 2011, and most recently teaching in the undergraduate Health Sciences Program since 2018. He teaches courses such as Health Promotion, Public Health and Policy, Health Research Methods, Assessing Community Health Needs, and Health Communication, Literacy, and Disparities.
DEI Expertise: Dr. Lacina has been an active participant in developing curriculum in the social sciences with diversity, equity, and inclusion (DEI) in mind. Furthermore, he includes a DEI lens in every course that he teaches, some of which include built in interprofessional education opportunities or projects for students to deepen their understanding and awareness of, and skills to create a more equitable society.
Education
Doctor of Health Sciences in Health Professions Education, Massachusetts College of Pharmacy and Health Sciences
Master of Public Health in Community Health, Massachusetts College of Pharmacy and Health Sciences

Master of Education in Higher Education, Suffolk University

Bachelor of Science, Eastern Nazarene College
Certified Health Education Specialist, National Commission for Health Education Credentialing
Research Interests
Health disparities among college students, sexual minorities, men
Intersection of health and wellness and the built and natural environment
Urban cycling infrastructure and policy
Programs
Education
Doctor of Health Sciences in Health Professions Education, Massachusetts College of Pharmacy and Health Sciences
Master of Public Health in Community Health, Massachusetts College of Pharmacy and Health Sciences

Master of Education in Higher Education, Suffolk University

Bachelor of Science, Eastern Nazarene College
Certified Health Education Specialist, National Commission for Health Education Credentialing
Research Interests
Health disparities among college students, sexual minorities, men
Intersection of health and wellness and the built and natural environment
Urban cycling infrastructure and policy
Programs
Awards & Honors
University Short-Term Service Award, 2022-2023
Arts and Sciences Teaching Excellence Award, 2020-2021