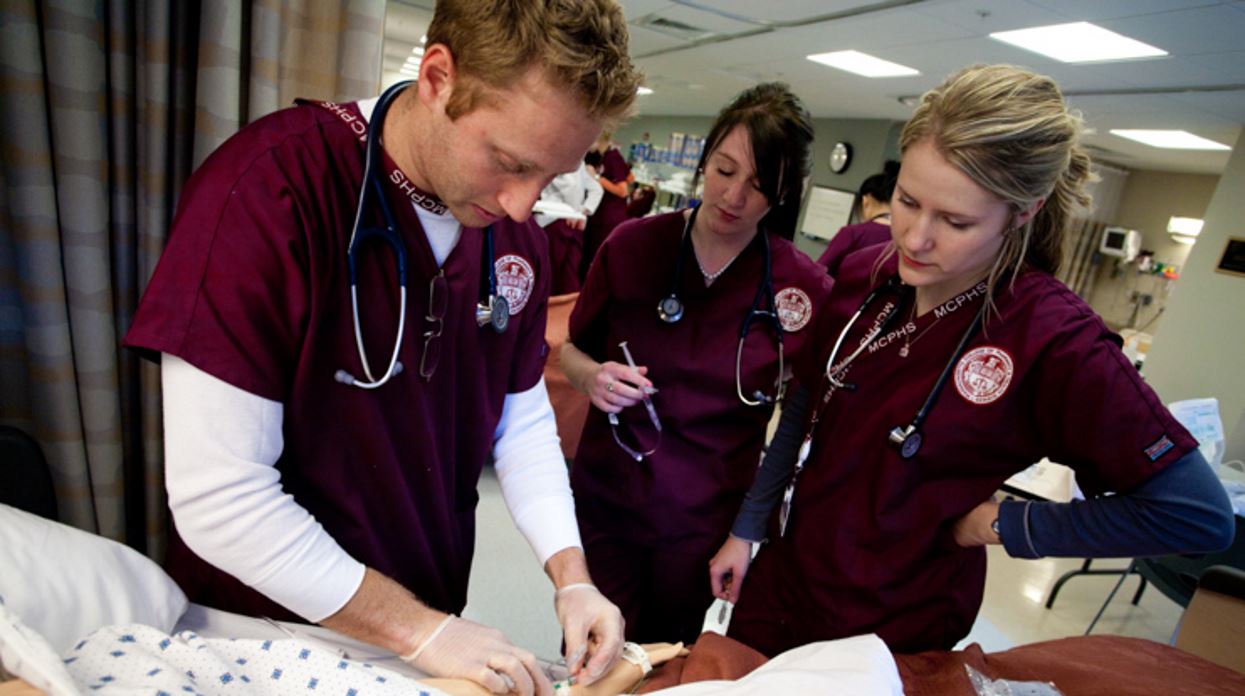 University News
Advantages of Beginning a Nurse Practitioner Career at MCPHS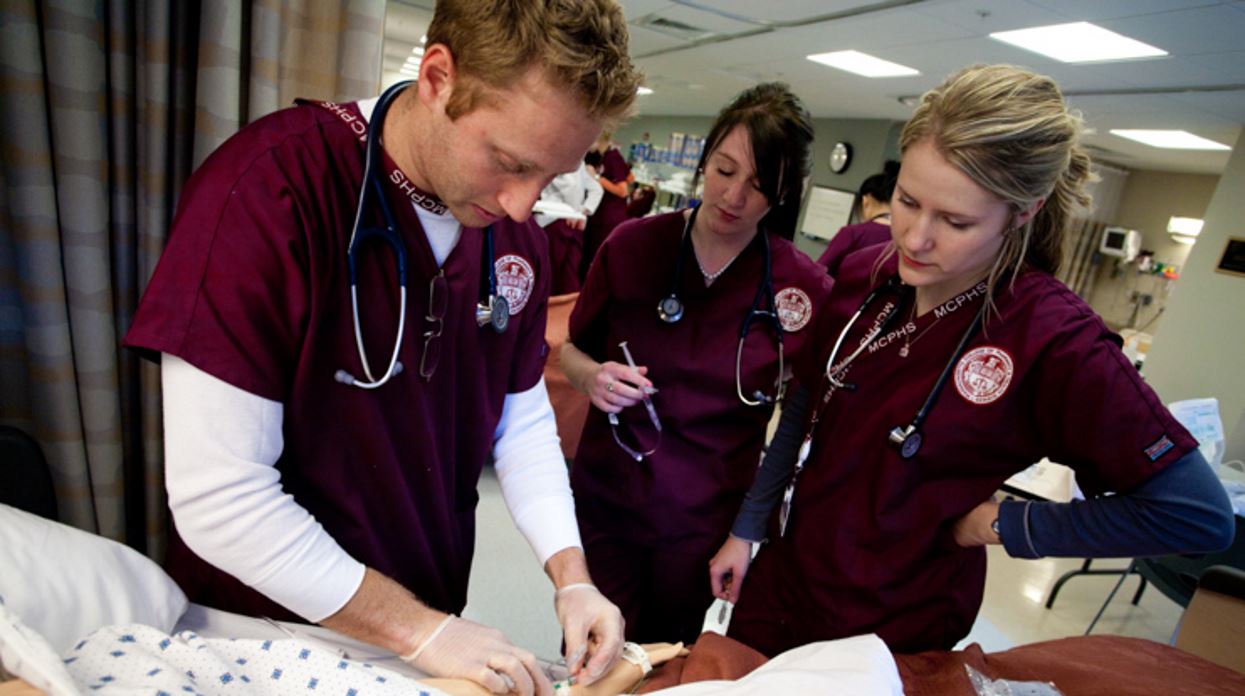 Learn why the profession of nurse practitioners is one of the hottest in the healthcare job market, and how MCPHS prepares its graduates to excel in their field.
The demand for healthcare workers continues to rise following the COVID-19 pandemic, and perhaps none as fast as that of nurse practitioners. According to the 2021 U.S. News & World Report, "nurse practitioner" is ranked the second best healthcare occupation. Furthermore, the U.S. Bureau of Labor Statistics reports the average projected growth rate for nurse practitioners between 2019 and 2029 to be a whopping 45 percent. With the average projected growth rate for all occupations remaining at 4 percent for the same time period, it is clear that pursuing a career as a nurse practitioner is an increasingly attractive option for students aiming to work in the healthcare field. Aside from the high demand, nurse practitioners are continually gaining more presence and authority as healthcare professionals. For example, on January 1, 2021, Massachusetts Governor Charlie Baker announced new healthcare legislation that granted advanced-practice nurse practitioners full-practice authority, which provides them efficiencies in their scheduling and practice and creates more accessibility to patients who need it.
Some of the advantages of becoming a nurse practitioner include financial stability, job security, and flexible hours. According to the U.S. Bureau of Labor Statistics, the median annual wage for nurse practitioners as of May 2020 is $111,680, which is more than $30,000 higher than the median annual wage for all healthcare diagnosing or treating practitioners. Not only is the rate of pay competitive, but with healthcare workers in demand in all areas of the United States, nurse practitioners can find opportunities to work in any location, a luxury not afforded to most occupations. Because healthcare providers are needed around the clock, the work schedule of nurse practitioners may benefit individuals who don't want a typical 9 a.m. to 5 p.m. schedule. Given the need for providers on early morning, overnight, and afternoon shifts, nurse practitioners have more freedom in choosing a work schedule that fits their preferences.
Becoming a nurse practitioner requires both a master's and an undergraduate degree; however, the undergraduate degree may be either a bachelor's or an associate's degree. For students interested in a career as a nurse practitioner, MCPHS's School of Nursing offers numerous undergraduate and graduate degree programs across all three of its campuses and even some online. The online programs, which include a Master of Science in Nursing – Family Nurse Practitioner (MSN-FNP); a Master of Science in Nursing – Psychiatric Mental Health Nurse Practitioner (PMHNP); an RN to MSN-FNP bridge program; a family nurse practitioner certificate; and a psychiatric mental health nurse practitioner certificate are designed to accommodate working nurses as they balance their careers and furthering their healthcare education. The University's Boston campus offers a 32-month Bachelor of Science in Nursing - Accelerated program, which allows students to gain firsthand knowledge of the profession through rotations at prestigious research institutions in the globally renowned Longwood Medical Area. The advantage of the 16-month Postbaccalaureate Bachelor of Science in Nursing fast track is that it allows students with a prior bachelor's degree to efficiently complete their requisite coursework before being eligible to take the National Council Licensure Examination for Registered Nurses (NCLEX-RN).
With hands-on experience in fully immersive programs, MCPHS students are well-equipped to excel in their master's programs and nurse practitioner careers. In fact, the first-time test success outcome for students across all three MCPHS campuses on the NCLEX-RN in 2019 was more than 90 percent. MCPHS prepares its graduates to advance healthcare worldwide through excellence, innovation, and collaboration whether they be educators, practitioners, researchers, or volunteers serving their communities.
Interested in learning more about MCPHS's nursing and nurse practitioner programs? Visit the School of Nursing webpage.