Professional Education Programs
Our Professional Education programs are designed for working professionals interested in earning an advanced credential in the growing sector of healthcare.
Part-time, Flexible and Online
MCPHS certificate programs are part-time, offered online and can be completed over the course of one year, affording students the ability to balance work and academics as they pursue their career goals.
As students progress through their program, they become equipped to take the next step in their current career or transition into a new industry. By adding an advanced credential to their skillset, they increase their overall knowledge, credibility, employability, and potential earning power.
Professional Education Programs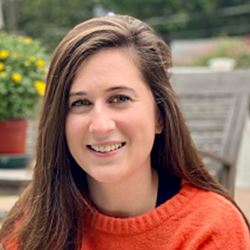 Taylor
| Advanced Certificate in Mammography
"I chose MCPHS for the mammography certificate program because unlike other schools, they worked with me to find a clinical placement. I loved my clinical site and ended up taking a job there!"