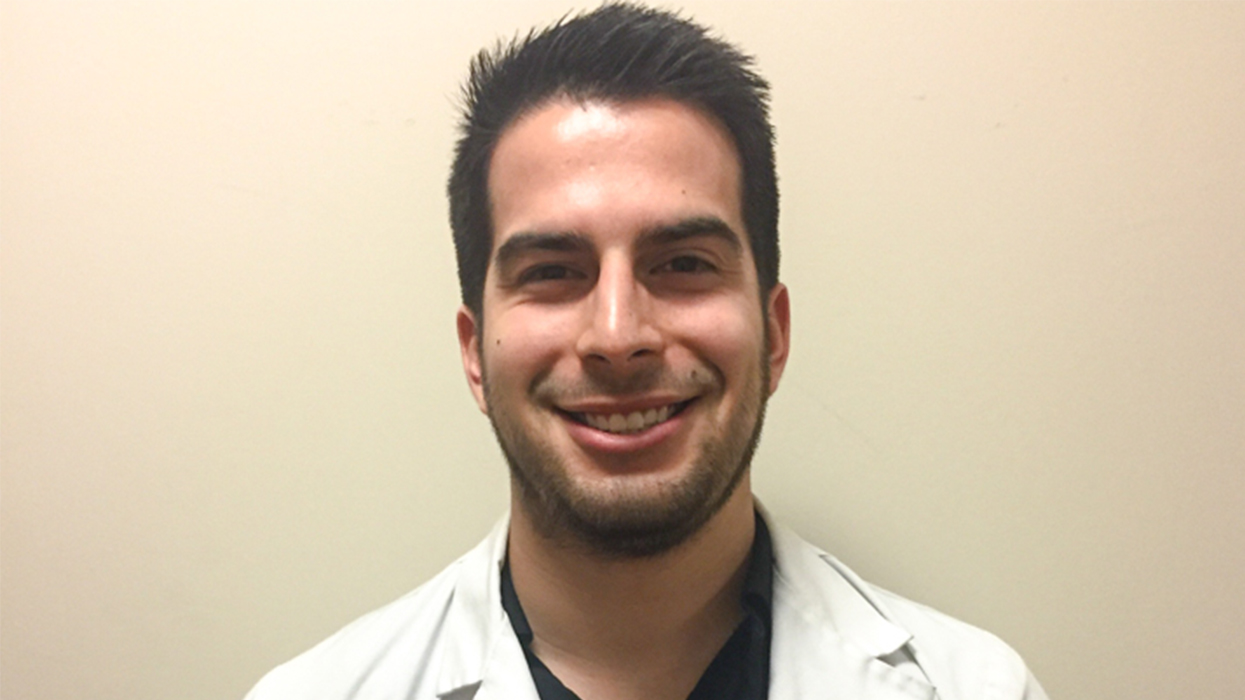 Student Spotlight | 12/3/2019
Student Spotlight: Aaron Soto, DPT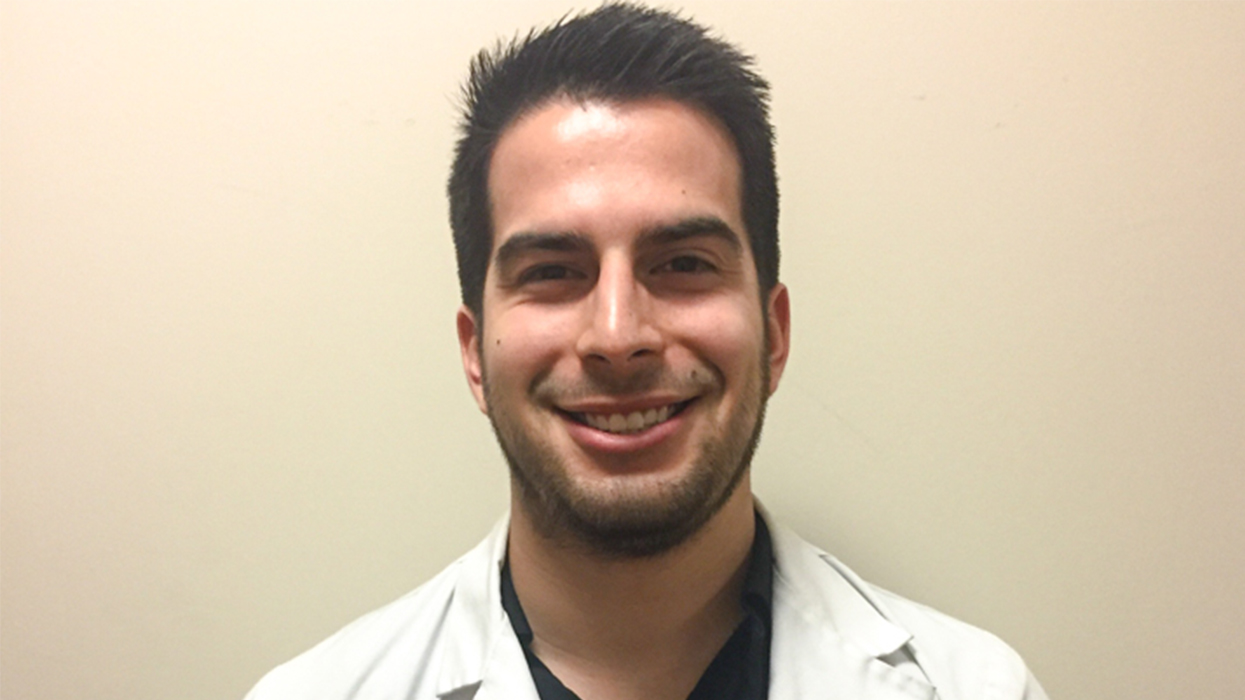 Aaron Soto shares insight into the Doctor of Physical Therapy program at MCPHS-Worcester.
An integral focus of the Doctor of Physical Therapy program at Massachusetts College of Pharmacy and Health Sciences (MCPHS) is empowering students to gain the hands-on experience they will need in their future careers.
For Aaron Soto, DPT '18 that was one of the reasons he chose MCPHS. "The Physical Therapy program at MCPHS prides itself in early exposure to observation and participation in the field, which is something that is very important to me," said Aaron. "Each week, students are sent to various physical therapy sites and hospitals in the greater Worcester area in order to observe the skills we are practicing in the classroom."
That experience has been invaluable to Aaron as he develops the knowledge and skills necessary for his future as a physical therapist.
"It exposes us to the diversity of the PT field, while also helping us solidify our knowledge in the classroom by seeing its real-world application," said Aaron.
Gaining critical insight into the field doesn't just happen off campus. The Balance, Wellness, and Movement (BMW) Center on our Worcester campus is designed to enable students to work with real patients from the Worcester area – something that Aaron, who serves as an Enrichment Tutor, sees as a vital part of his program.
"The BMW clinic allows students to practice their clinical skills while also building a positive relationship with the surrounding community," said Aaron. "It is the highlight of the PT program at MCPHS and has allowed me to become a more well-rounded and confident practitioner."
Aaron's goal is to become a full-time physical therapist and start his own outpatient clinic. "To achieve this goal, I want to work in the outpatient setting for a few years, complete various fellowships and residencies, and strive to constantly learn and become the best clinician I possibly can be for my patients," said Aaron.
We sat down with Aaron to gain more insight into the PT field and hear his advice for students who are considering a future in the rehabilitation sciences.
How did you become interested in PT?
Personally, I have experienced many setbacks with injury, but with that, I was able to experience first-hand the physical therapy field. It allowed me to realize this is the profession I wanted to pursue.
What most excites you about the field?
The diversity. There are countless specialties and clinic settings available, which allows you to find an area in the field which is especially interesting to you. The field of PT is also continually expanding. There are constantly new methods and treatment options being developed and refined, which allows us to always provide the best interventions for our patients.
What's your advice for students considering a future as a physical therapist?
Observe current PTs. There is no limit to the number of shadowing hours you can attain and they are greatly beneficial to experience the field of physical therapy. Shadow multiple sites making sure to include both hospitals and outpatient facilities.
What skills help students thrive in the PT program?
The ability to collaborate and work well with others are important qualities. The PT program requires a lot of hands-on work, and working well with others allows you to practice your skills together and also collaborate to come up with methods that work best for you. This also requires a lot of self-motivation and discipline in order to constantly maintain current skills and add new ones.
Why is integrated healthcare so important?
As a physical therapist, we are only one piece of the puzzle when it comes to treating patients. It is important to have the ability to work closely with other health fields and understand their unique role in order to provide the best treatment for patients. The best thing about being a student at MCPHS is working with other healthcare fields in the same building. Throughout the semester we have activities working with the other fields, which allows us to practice collaborating within the healthcare field. Early exposure to practicing these skills is one of the best things about being a student at MCPHS.
Tell us about the faculty in your program.
Each faculty member has a unique background and specialty in PT, which allows students to be exposed early on to the diversity of the physical therapy field. With their variety of backgrounds and specialties, students are exposed to multiple view points on a subject matter which enables us to be more well-rounded practitioners early on. The faculty of the PT program are one of the major benefits this school has to offer.
How are you gaining hands-on experience here on campus?
I remember being interviewed here and immediately being drawn to the facility, especially the PT lab. The PT program is fortunate to have a fully functional lab with the most current equipment in the PT field. It allows us to practice our skills in a setting that closely resembles the real world.
The three-year, full-time Doctor of Physical Therapy program on our Worcester campus empowers students to build on their bachelor's degree and begin an exciting career as a PT.