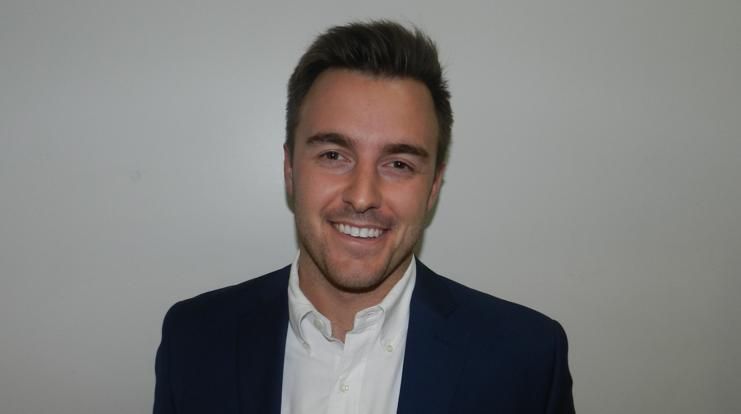 Alumni Focus
Alumni Spotlight: Raymond Veronneau, PharmD '18, MBA '20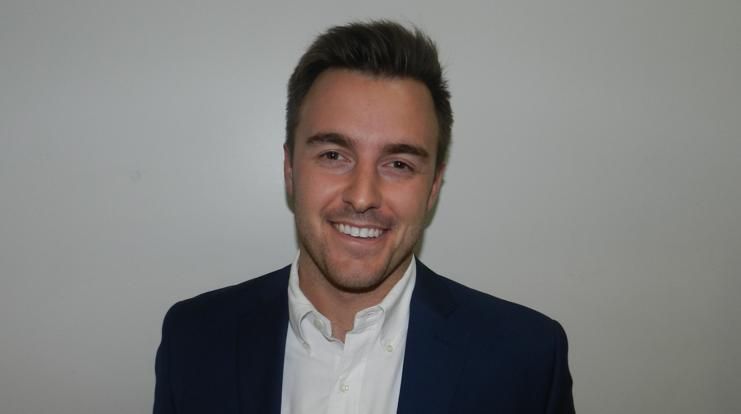 Raymond Veronneau thought he had it all figured out. He didn't want to follow the traditional path of working in a community pharmacy. Instead, he would go to pharmacy school and earn his PharmD, complete a fellowship, and pursue a career as an industry pharmacist. Pharmacists who work in industry are involved in the development and promotion of safe and effective medications through research, clinical trials, quality assurance, marketing, and regulatory oversight.
However, when Raymond was not accepted to any of the fellowships he applied to, he learned that when things don't go according to plan there are other ways to make the same dream a reality. Although Raymond was disappointed, he stayed true to himself and decided to continue to pursue his goal of working in industry. "There is a stigma that you can't get in to industry without completing a fellowship but if you make good connections and don't give up it can happen," says Raymond.
After graduating from the PharmD program, he spent the summer studying for his boards and applying to industry jobs. By fall, he had decided to enroll in the online Healthcare MBA at MCPHS, thanks in part to the MCPHS Advantage Scholarship.
"I wouldn't have thought to pursue an online program [over an on-campus program], however the MCPHS Advantage Scholarship has provided me with an incredible year of education so far," says Raymond. "I decided to pursue the MCPHS Healthcare MBA program over others because I already knew the opportunities, networking, and knowledge would directly apply to my field."
In addition to taking online classes, Raymond worked as a pharmacist per diem at Brigham and Women's Hospital. "I knew I wanted to pursue a career in healthcare and had an interest in business," says Raymond. "That's why I went to pharmacy school over med school, because I felt there was more opportunity to pursue a healthcare business career."
In January, through networking connections he had made at MCPHS, Raymond landed a job at a phase two clinical-stage biotech startup called Lyra Therapeutics. "I love learning about new, cutting-edge therapies," he says. "I quickly realized that these therapies were incredibly expensive and didn't always provide robust outcomes for the patient. I began to take an interest in bringing drugs to market and overcoming barriers to access. [At Lyra Therapeutics], we have a drug delivery platform that we foresee helping patients in the ENT space immensely."
As the only PharmD at his company, Raymond feels he is better equipped to bring insight and knowledge about mechanisms of action, standards of care, and biostatistics when speaking about their product and other products in the space. In his current role within marketing and strategy at Lyra, he is poised to meet his long-term aspiration—to develop and execute a commercial strategy and help brand a drug post-market. "I am highly interested in educating the public about a patient, their story, and their treatment," says Raymond.
Raymond's advice for students considering a career in pharmacy? "There are many opportunities for PharmDs other than retail and hospital. Through my journey in my career so far, I have met PharmDs that were in the military, worked for the FDA, served as consultants, and much more," he says. "If there is something you don't like doing, get out there and network, read up on other opportunities, familiarize yourself with how to interview, and find what role in healthcare is a fit for you."
Interested in a career in the pharmacy industry? Learn more about our PharmD and Healthcare MBA programs.
.