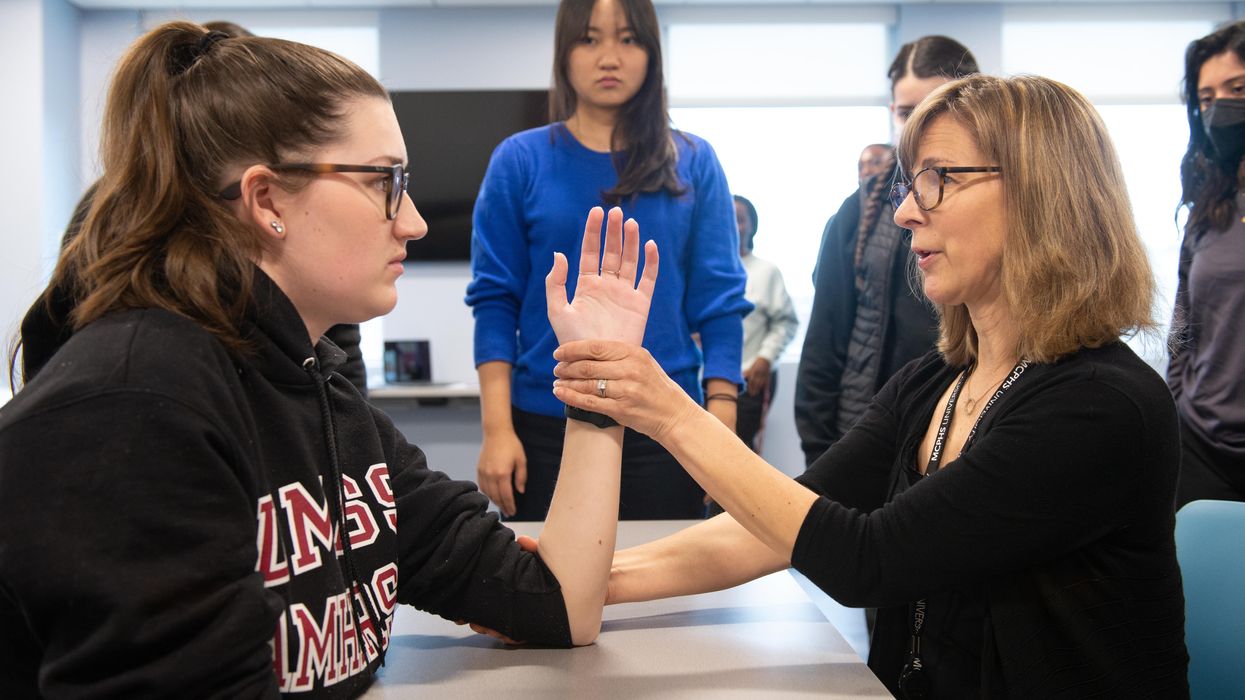 University News | 8/1/2021
Diving into the Lab with Douglas Simmons, director of the Occupational Therapy program at MCPHS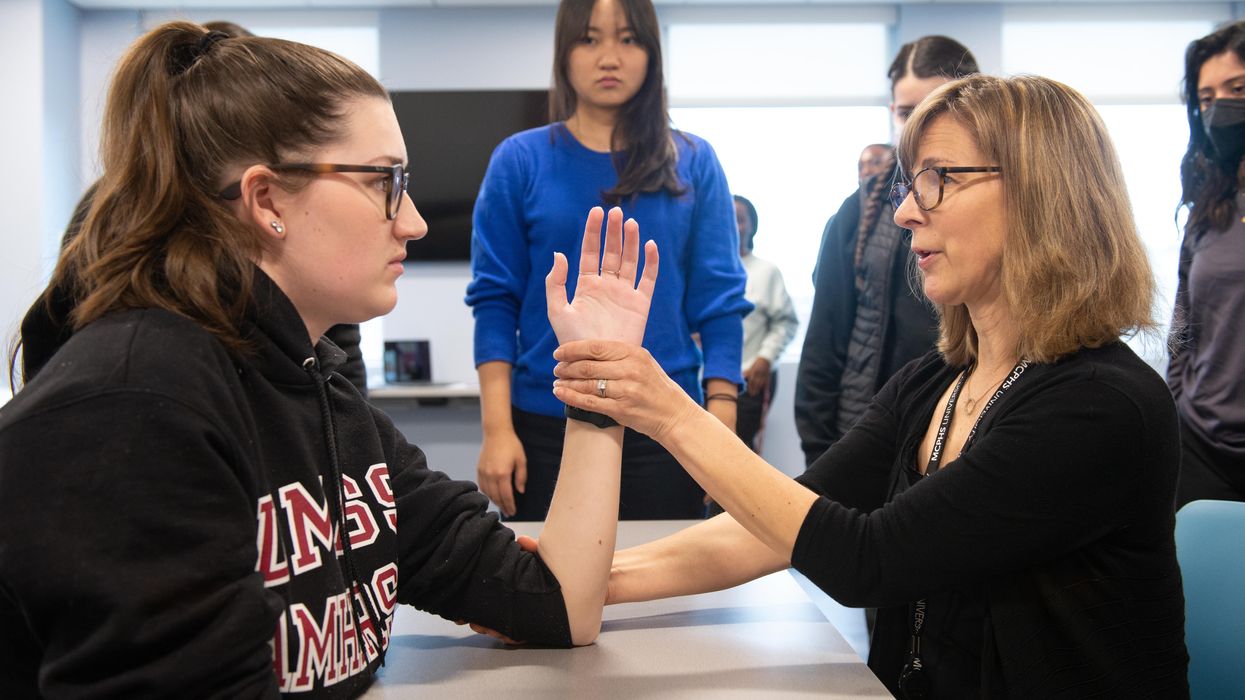 With a new semester kicking off on the Manchester campus, occupational therapy students will soon be gaining hands-on experience in the lab.
We are kicking off a brand new semester on the Manchester campus at Massachusetts College of Pharmacy and Health Sciences (MCPHS), and soon, occupational therapy students will be diving into brand new experiences at the University's state-of-the-art lab spaces.
We sat down with Douglas Simmons PhD, OTR/L, FAOTA, director of the Occupational Therapy program and a professor in the School of Rehabilitation Sciences, to gain his insight into why lab experiences are so vital to aspiring occupational therapists.
Tell us a little bit about this particular lab experience, during which students learn to make splints and orthotics. What skills are involved?
There are many issues associated with individuals overusing a joint or muscle causing swelling and pain. When this issue is not resolved individuals will seek out the services of an occupational therapists who will often fabricate a splint to prevent joint movement and tendon use. This can decrease or eliminate pain and reduce the need for pain medications. Splints are also fabricated after fractures and tendon repairs to protect injured tissue. OT students learn skills for splint fabrication with faculty supervision which includes assessment of what daily activities or work activities cause pain, integrating anatomy and human factors into the correct splint design, creating the splint pattern to match the client's anatomy and body structure, fitting the splint to the client to assure no issues will occur from wearing the splint and finally client education on the splint wearing schedule and how to watch for skin or structure irritation from wearing the splint.
How do faculty work closely with students in the lab to guide them through the learning process?
Often Occupational therapists who are interested in specializing in treating work injuries or orthopedic issues of the upper extremity continue their education and achieve a certification in hand therapy (CHT). The MCPHS University occupational therapy program is fortunate in that there are occupational therapists with this certification in close proximity to the school who participate in lab training and education as adjunct faculty. Along with MCPHS OT Faculty member Angela Butler, MS, OTR/L, these individuals provide our students with current evidence-based education and hands on skill training. As the students learn about splinting these community-based clinicians provide real life examples from practice and challenge the student's clinical reasoning related to conditions and diagnoses of the upper extremity and hand they will encounter in practice.
When do students in the occupational therapy program begin experiencing labs like these?
Students begin experiencing skill training labs in their first semester. In this first lab students learn and perfect skills related to developing and facilitating therapeutic groups for adults experiencing mental health challenges. The students, in their second semester, are placed in a community mental health center where they spend 12 weeks leading groups with community residents. These community members are seeking group and functional skill training to improve their performance with everyday life activities such as managing schedules or work demands. Also in this semester students participate in a lab associated with the Environment and Technology course taught by Denise Finch, OTD, OTR/L, CHT. In this lab, students learn how to conduct environmental accessibility assessments, ergonomic assessments, as well as use and construct adaptive devices to assist with dressing, meal preparation and work activities. Finally, in their last semester, which focuses on pediatrics, students spend 12 weeks in local school systems assessment and working with school-based OTs on enhancing school performance in students with developmental, sensory, motor, and mental health challenges. Students also visit the occupational department in a local hospital-based rehabilitation site to experience firsthand how therapist assess and fabricate splints in daily practice.
What is your biggest piece of advice for students looking to make the most out of lab and hands-on activities like these?
ASK QUESTIONS! Students have some of the most highly qualified occupational therapists in the state working right alongside them in these labs experience, they should use every minute learning as much as they can from them. I would also say that labs are safe environments, where students are working with classmates and close supervision and guidance from faculty. So take advantage of this and experiment and learn as much as possible. This will not only prepare the student, but make them more comfortable when they are in a real life fieldwork experience with an injured worker sitting in front of them with a diagnosis of carpal tunnel and they need to make a splint for the worker to limit joint movement to reduce pain and edema.
Why is lab such an important part of every occupational therapy student's education?
Once occupational students acquire their foundational and theoretical occupational therapy knowledge the curriculum shifts to integrating that knowledge into screening, assessing, treating and educating children, adolescents, and adults needing occupational therapy services. Much of the professional behavior and skill acquisition training and development occur in the lab experiences. One of the key themes to our curricular design is apprenticeship, where students learn from experts in the field what it looks like, feels like and sounds like to be an occupational therapist. These rich learning experiences occur in the classroom but really come to life for students in these lab experiences.
Interested in a future in OT? Our School of Occupational Therapy prepares students for meaningful careers. Earn a Master of Science in Occupational Therapy on our Manchester and Worcester campuses in just two years of full-time study.
Related News and Features