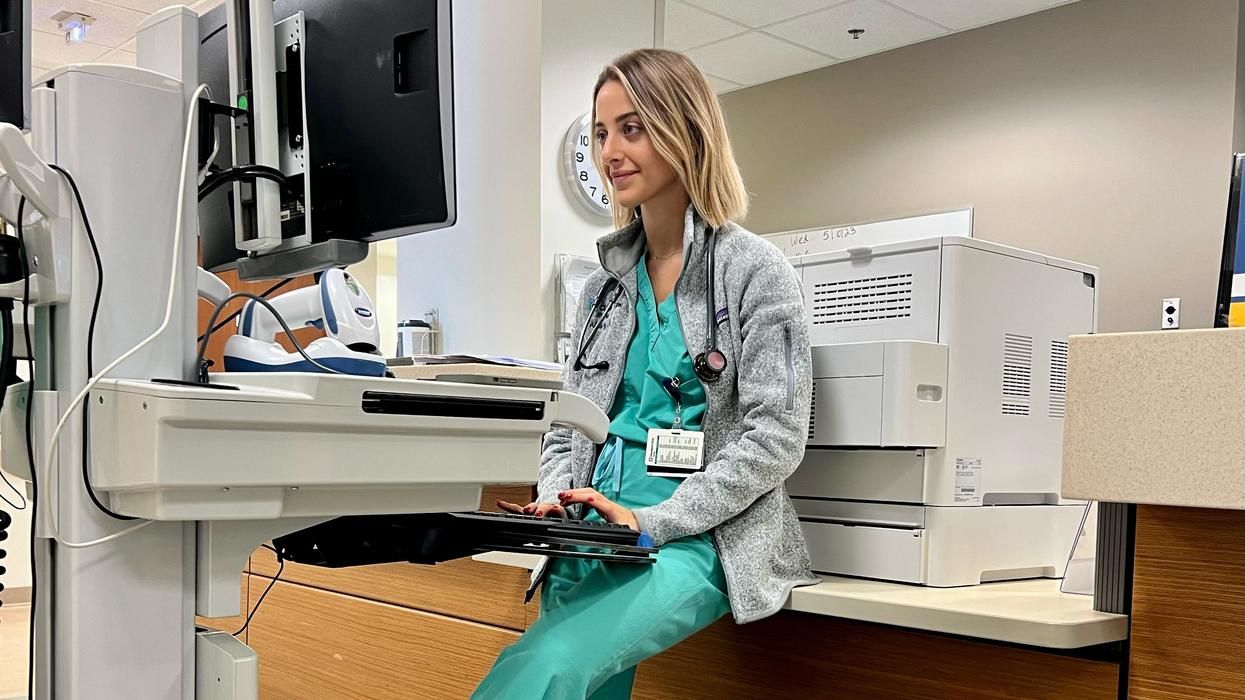 Alumni Spotlight | 5/15/2023
Heart-to-Heart: Doctor Aspires to Provide Lifelong Care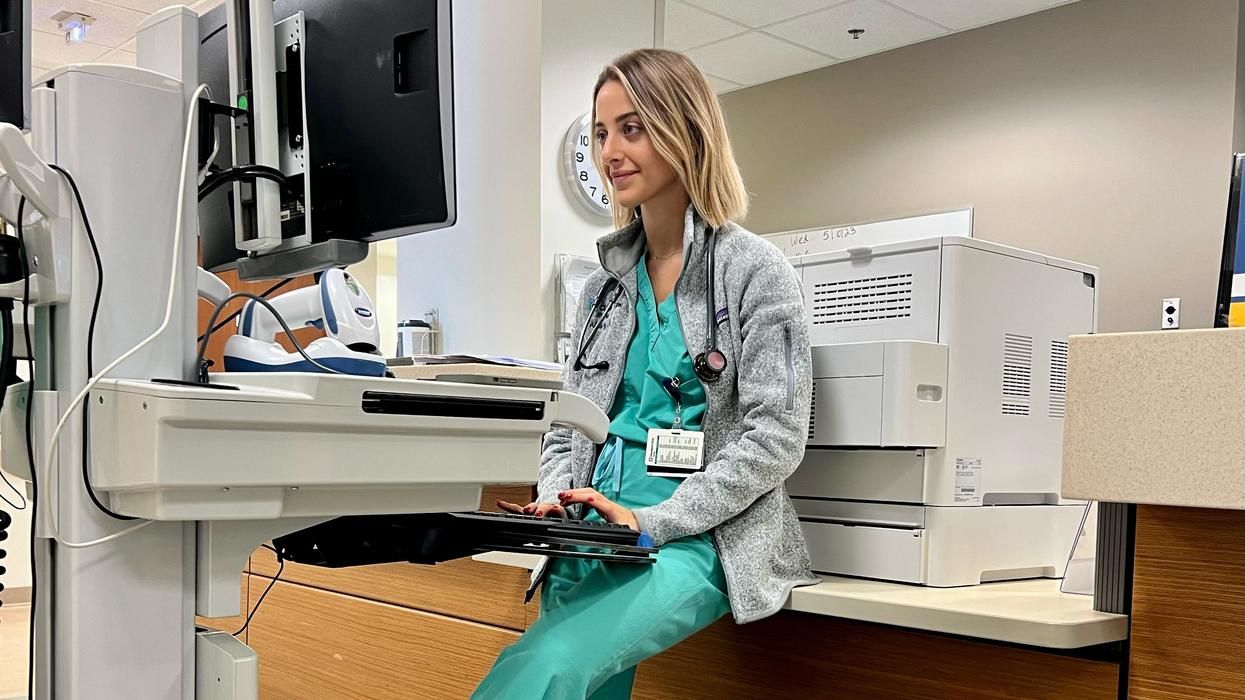 Dr. Alice Sonnino is on her way to becoming a cardiologist who specializes in heart failure.
As a kid, Alice Sonnino always wanted to go to medical school. She grew up in Rome, Italy, where it was unusual for kids to know exactly what they wanted to be at a young age. Confident in her calling, she didn't mind being different.
And she hasn't veered from her course. Sonnino, MD, BS '18, is well on her way to becoming a cardiologist and even plans to pursue a subspecialty: heart failure. She'll have 15 years of higher education under her belt when she is fully trained.
"It's all worth it," she said. "I've never wanted to do anything else."
Dr. Sonnino earned her Bachelor of Science in Medical and Molecular Biology at Massachusetts College of Pharmacy and Health Sciences (MCPHS). Then, through an MCPHS pathway program, she went on to earn her Doctor of Medicine from St. George's University in Grenada, which is an island in the Caribbean.
"My program director, Dr. Joseph DeMasi, prepared me that if I chose that pathway, it was going to be difficult and I had to be the best," Dr. Sonnino said. "It was very competitive, on top of adjusting to a whole new lifestyle on the island. But I worked hard, and it paid off."
After four years at St. George's, Dr. Sonnino matched at Cleveland Clinic Florida, where she is now working as an internal medicine resident. It's somewhat of a homecoming for Dr. Sonnino. In 2012, her family moved from Italy to the Miami area. At the time, she was in high school. Friend groups had already been established, and Dr. Sonnino didn't speak much English. She also had to make some big decisions about her future—quickly.
"It was definitely a culture shock," she remembered. "The school system in Italy is more laid back about college. When I got here, everybody already had a plan for after high school. I didn't know how it would work."
She embraced the unknown and started looking at colleges. After visiting Boston and touring MCPHS, she realized that she had found a fit.
Starting Over in Boston
Dr. Sonnino remembers the transition to college being a smooth one, especially compared to her U.S. high school experience.
"I basically threw myself into this new life," she said. "I was in a dorm with three other girls who were all American, so I quickly adjusted to their lifestyle and culture. Everyone was super friendly, and the way the campus is built, I saw the same people every day. It was really easy to make friends, and I'm still close with many of them, even though we live all over the world."
Of course, her studies came first. She worked hard, putting in long hours in the lab and pursuing research to prepare for the demands of medical school. She also volunteered at both Brigham and Women's Hospital and Boston Children's Hospital, helping patients however she could. Since she speaks four languages, she often assisted with translating paperwork and interpreting important information.
"My time in Boston at MCPHS has a lot to do with how much I love America," Dr. Sonnino said. "I had a multicultural experience I couldn't get in Italy, and it truly changed my life."
A Lifelong Partnership
Fairly early in her medical training, Dr. Sonnino decided to become a cardiologist, specializing in heart failure. Part of the allure of cardiology is the challenge, but it's also about the lasting connections formed with patients.
"Once a patient has heart problems, they tend to need a doctor for the rest of their life," she said. "It's so important to build trust and a relationship with my patients. The more I understand them, the better care I can provide."
Dr. Sonnino is one year into her three-year internal medicine residency. After that, she'll spend another three years as a cardiology resident. Then she'll complete a two-year fellowship in heart failure.
"It's a rollercoaster, and every day is different," she said. "It's tough, but I'm finally where I always wanted to be."