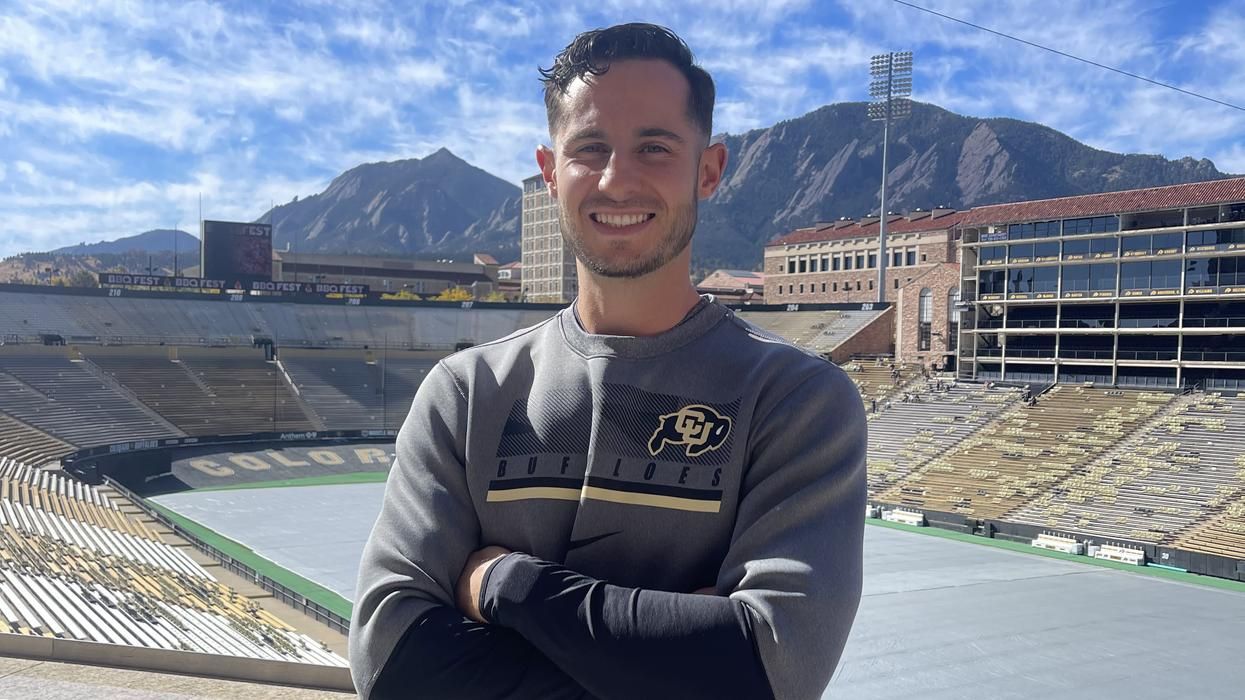 Alumni Focus | 11/1/2023
From Injury, a Calling: Elbow Surgery Leads to a Physical Therapy Career for MCPHS Graduate
By Dana Barbuto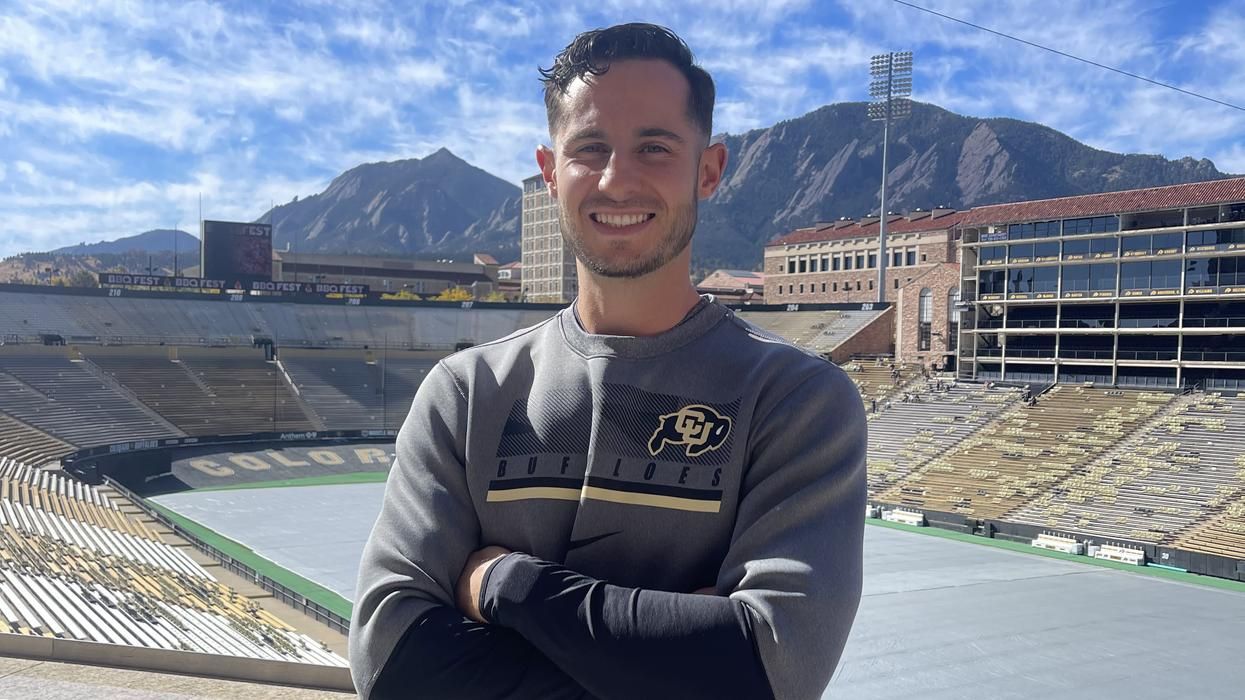 A former baseball star, Anthony Videtto, '23, is eager to help other athletes return to the sport they love.
Each scar tells a tale, and the 4-inch crescent-shaped mark on former baseball star Anthony Videtto's elbow reminds him of why he became a physical therapist.
A hard-throwing right-hander, Videtto, DPT '23, CSCS, reached the high 80s on the radar gun before his ulnar collateral ligament went kaput. Surgery and rehab followed.
"The road back from Tommy John surgery is intense and long," Videtto said. The operation involves the reconstruction of the ligament in the elbow, which is replaced with another tendon from the body. In Videtto's case, his hamstring.
Under the supervision of sports medicine professionals such as Mike Reinold, the World Series-winning Red Sox trainer in 2004 and 2007, and Lenny Macrina, his lead physical therapist, Videtto underwent 15 months of grueling recovery. The experience was the catalyst for becoming a physical therapist eager to help other athletes in similar situations return to the sport they love.
"I was taken care of by some amazing physical therapists who opened me up to rehabilitation in the sports world that I wasn't familiar with before," Videtto said. "We grew pretty close. When I was in rehab, and afterward, I knew PT was something I could see myself doing."
A three-year baseball captain at Silver Lake Regional High School in Kingston, Mass., Videtto led his team to four league championships and was named the 2016 Gatorade Player of the Year in Massachusetts. He played college baseball at UMass-Amherst, where he began as a pitcher before splitting time between the outfield and first base. One of his favorite highlights is winning the 2019 Beanpot at Fenway Park, going 3-for-5, and hitting a double in the title game.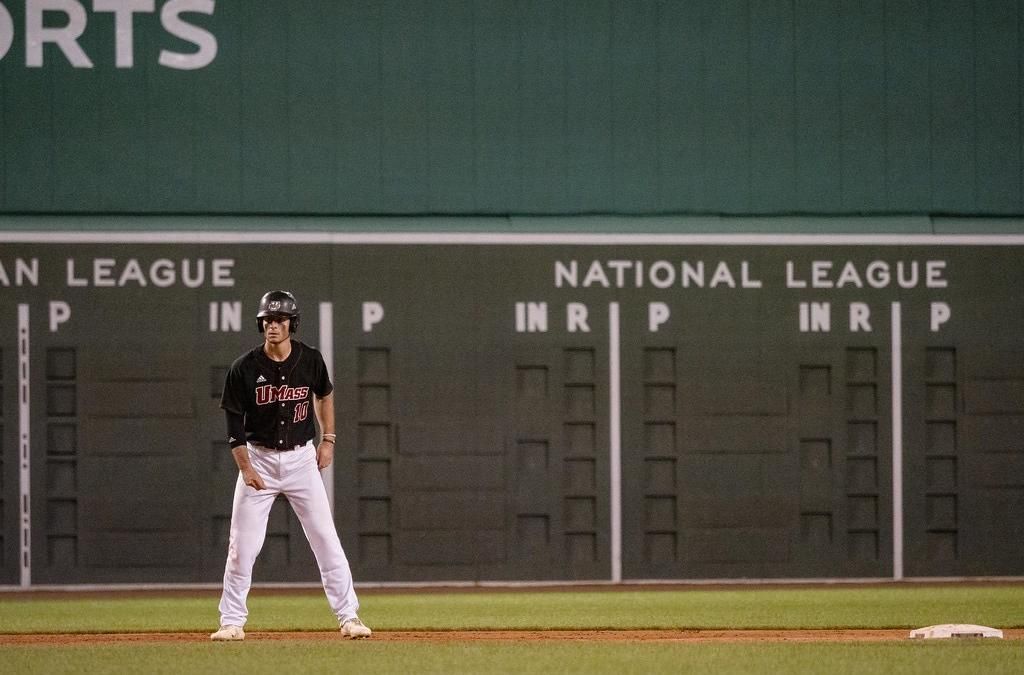 When the COVID-19 pandemic cut short the 2020 season, Videtto struggled to make the "tough decision" to hang up his cleats with two years of remaining eligibility. He graduated in May with a bachelor's in kinesiology with a minor in biology. Since UMass did not offer a graduate program conducive to his career path, Videtto headed to Massachusetts College of Pharmacy and Health Sciences (MCPHS) in Worcester to earn his Doctor of Physical Therapy.
"I love the game of baseball but didn't want to lose the opportunity of physical therapy school," Videtto said. "Ultimately, I didn't see my baseball career taking me to the next level. I could have played at UMass again. I got a few looks from some professional teams, but nothing serious. MCPHS turned out to be best for the long run."
Since enrolling, Videtto's life and career have fallen into place. After passing his five-hour certification exam—250 multiple choice questions—in July, Videtto moved to Boulder, where he works at the University of Colorado Sports Medicine and Performance Center—the same campus where Deion "Coach Prime" Sanders turned Buffaloes football into one of the most popular stories of the college season.
Videtto has been on the job for about two months, working with student athletes and other patients from the community who experience sports injuries. He helps them recover from ACL tears, ankle pain, muscle strains, knee trauma, back issues, and shin splints. But Tommy John rehab is his specialty. "I've been through it, so I can relate to the people I treat. Not many people can say 'Hey, I literally know what you're going through, and we're going to do this together.' Having a baseball background is huge."
His scar has faded, and when he looks at it now, Videtto only sees the mark of a bright future. "This job provides me with so many opportunities to become a better clinician," Videtto said. His ultimate goal is to work full-time with a professional sports team or an athletic department for a college. "Further down the road, I'd love to open my own practice one day," he said.