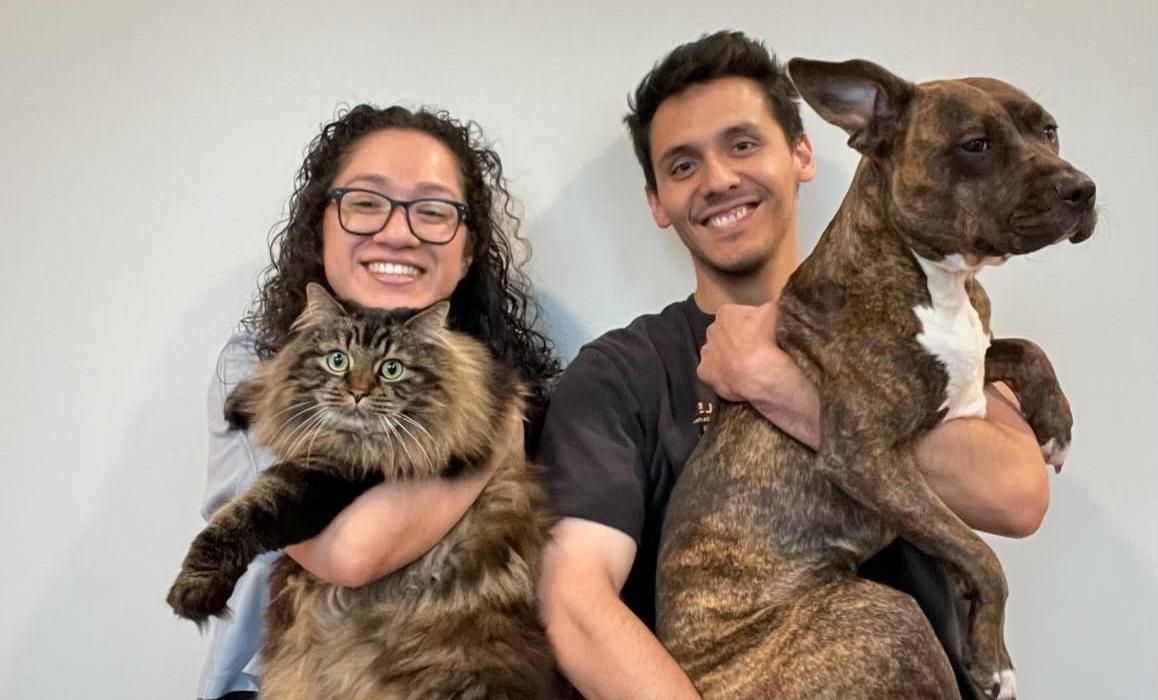 Student Spotlight | 9/18/2023
Former Veterinary Assistant Swaps Pets for People at MCPHS
By Maaha Rafique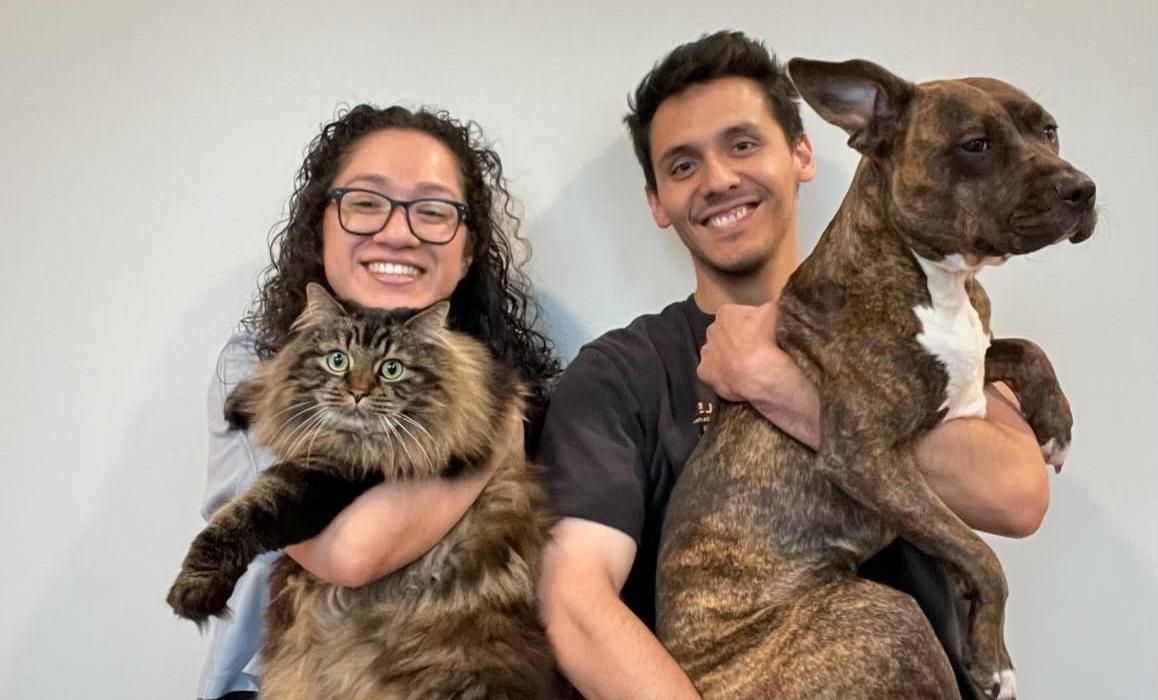 Eva Nazariega has left her old life in the vet's office behind and discovered a new passion.
Eva Nazariega, BSN '23, worked as a veterinary assistant for several years, but eventually, she decided she wanted to care for bigger, less furry patients. Now, she and her fiancé, Henry Pablo, are enrolled in the accelerated Bachelor of Science in Nursing program at the Manchester campus of Massachusetts College of Pharmacy and Health Sciences (MCPHS).
Though they are both science-minded, they met in a humanities class. "We went to the same college in California, and had English class together. He was studying nutrition, and I was studying animal science," Nazariega said.
Nazariega enjoyed her work with animals but felt there were few opportunities to grow. She and her fiancé decided to try nursing. They moved from California to Oregon, where they completed their prerequisites. The next stop on their journey was MCPHS.
There were challenges, however, when they first moved—culture shock, and the death of their beloved dog, Mo. It's a topic that Nazariega still finds difficult to discuss.
"That happened first semester, and it was really tough," she said, tearing up.
Other things about the move have been difficult, like being away from family. Nazariega is a first-generation, Mexican-American college graduate, and wants to be a role model for her younger sister.
Despite the challenges, she and her fiancé have enjoyed making new friends and getting to know the local community.
"The move from Oregon to New Hampshire was daunting; but after arriving to Manchester, we were received with open arms. I attribute our positive and memorable experience here to all campus staff and wonderful classmates," Pablo said.
Animals will always have a special place in Nazariega's heart—she currently has one dog, Ellie, and a cat, Pascal. But while doing her pediatric rotation, she discovered she feels similarly about caring for children.
"I feel like it's similar to working with animals—the way that you talk to kids, the way that you care for them, being a voice and an advocate for them. It's just more fun," Nazariega said.
Being in an accelerated program means learning at an increased pace, but Nazariega enjoys going through her rotations and learning about maternal care and medical-surgical nursing. Her veterinary background is helpful. After all, both kinds of work involve similar tasks, like getting consent and post-op care.
Nazariega is on track to graduate at the end of this year. She plans to move back to Oregon and do a residency program in pediatrics. Fluent in Spanish, she wants to be a translator for patients who don't speak English, a role she once took on while working in veterinary medicine.
"I was actually very scared and nervous coming here. But though it's been stressful, it's also been great. I feel like we've gotten to learn so much and experience so much, and I'm very grateful to be here," Nazariega said.
And she's not done with animals—in fact, she sees more in her future. Eventually, she and her fiancé hope to adopt another dog, and Nazariega is looking forward to fostering animals and volunteering at shelters when she returns home.