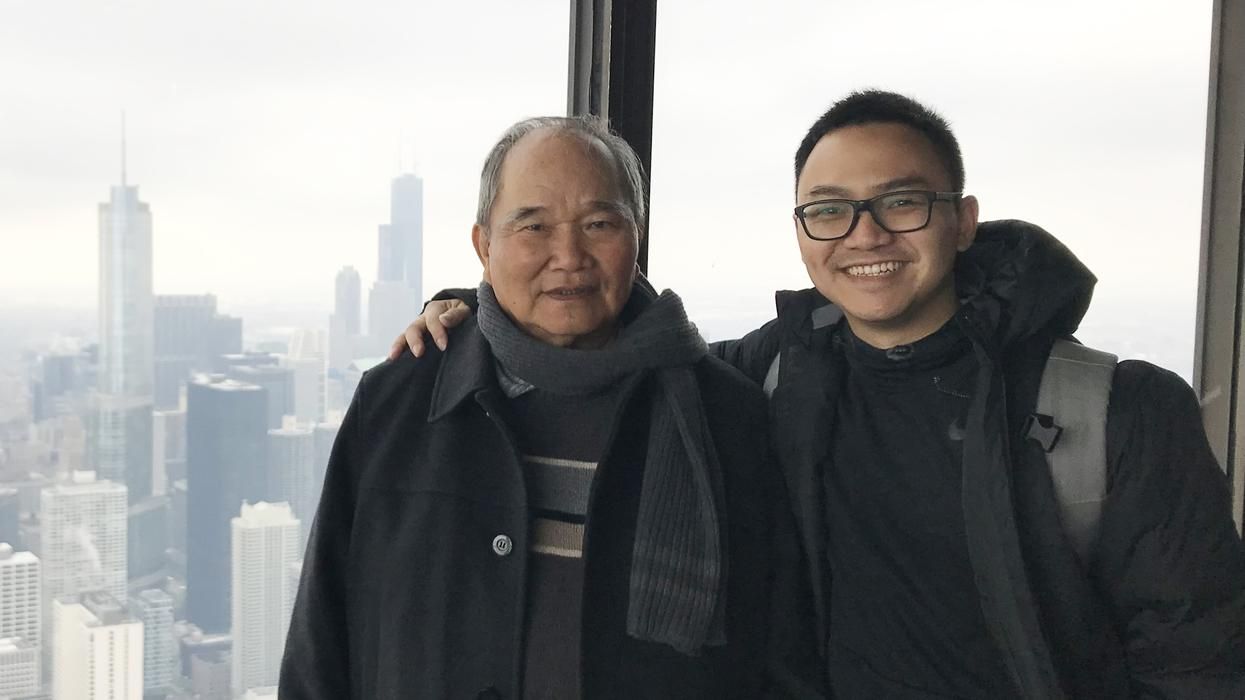 Student Spotlight | 8/30/2023
His Grandfather Died from ALL—Now, His Work Will Help Other Cancer Patients
By Maaha Rafique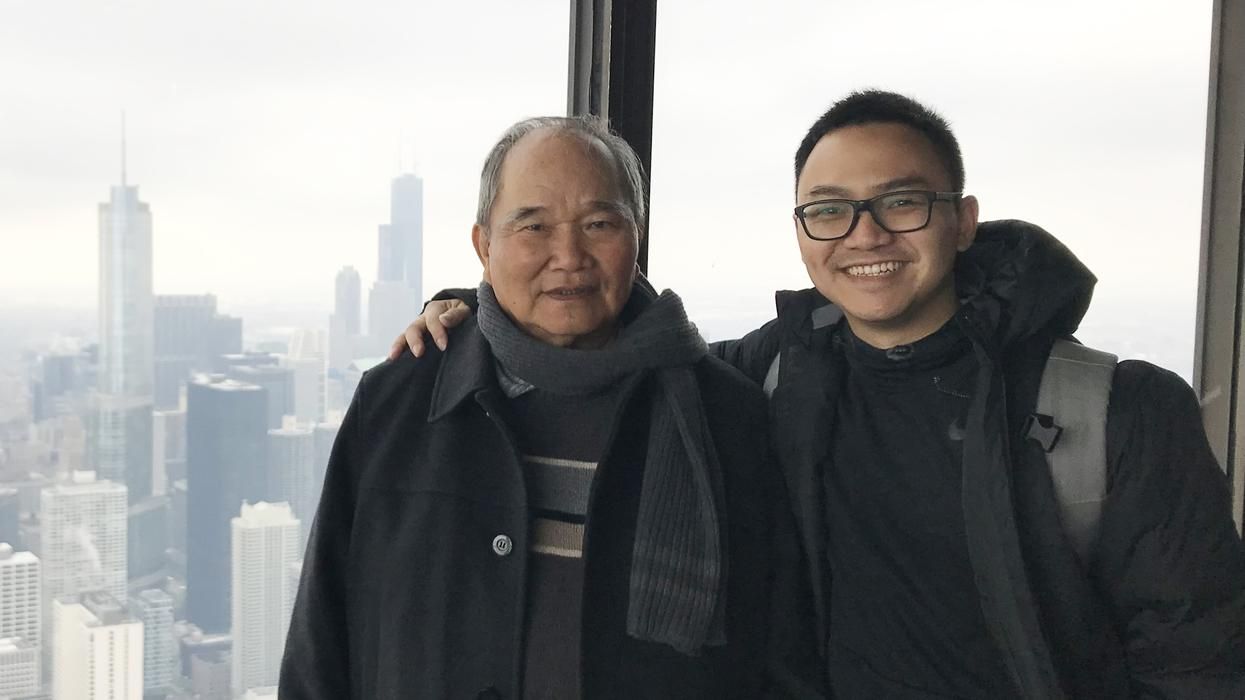 Kenny Pham is working towards his PharmD while exploring his passion for oncology.
Kenny Pham, PharmD, '25, might be far from his Southern California home. Still, he keeps his family close to his heart while attending Massachusetts College of Pharmacy and Health Sciences (MCPHS) in Worcester. After all, his grandparents influenced his decision to study pharmacy.
Pham grew up reading drug labels. At eight years old, he helped translate medical information into Vietnamese for his grandmother, who had Type 2 diabetes and often needed assistance navigating the healthcare system. Two decades later, he was put in a similar position when his grandfather was diagnosed with Acute Lymphoblastic Leukemia (ALL). His grandfather's diagnosis and eventual passing deeply affected Pham and inspired an interest in oncology.
"For people who are not well-versed with the medical system in the United States, especially if you're an immigrant and don't understand the language, many of these things can be scary. And so being the person to lessen that fear is what I want to do," Pham said.
After graduating from University of California, Santa Barbara, Pham worked as a pharmacy technician for seven years. Eventually, one of his bosses suggested he pursue further education. In doing so, he told Pham about his alma mater—MCPHS.
Worcester was Pham's next stop. He enrolled in the accelerated PharmD program and headed east, where he quickly set down roots and explored campus life. He joined the American Pharmacists Association – Academy of Student Pharmacists (APhA-ASP), of which he is now President, and the American Society of Health-System Pharmacists, serving as community outreach coordinator.
"MCPHS Worcester has provided me with so many opportunities. I feel like these leadership positions allow me to pay it forward, not just to my peers, but also the community." Pham said.
Performing gestures of goodwill is important to Pham, who has personal and altruistic motivations for his off-campus work. He volunteers for the MCPHS Pharmacy Outreach Program. This free statewide community service program provides access to trained staff to answer questions concerning medications and drug costs.
He also works at UMass Medical Center every other weekend, rotating his time with another position at the Yawkey Cancer Center at Massachusetts General Hospital. There, he compounds IV medications for cancer patients undergoing chemotherapy, including acute lymphoblastic leukemia (ALL), which affected his grandfather.
Additionally, as part of his Pharmaceutical Cancer Research concentration program, he conducts research on chemotherapy and nanoparticle drug delivery systems for ALL.
"Oncology is what I'm passionate about," Pham said. "My goal is to positively impact as many people as I can. The way that I can best do that is in oncology."
Most people who have known a loved one with cancer can attest to the toll chemotherapy can take on these patients. Pham is one of them, and his personal experiences heavily inform his work.
"There's a lot of toxicities in chemotherapeutic treatments, and the research I'm conducting involves trying to create chemotherapeutic agents that are not just safer and more effective, but also have lower side effects for patients," he said.
Working on the same disease that his grandfather fought is a complex yet deeply rewarding experience—one Pham might not have been able to have if he hadn't decided to take the plunge and begin working towards an advanced degree.
"It's very fulfilling work—helping a vulnerable population, and honestly, it's a way for me to honor my grandparents," Pham said.