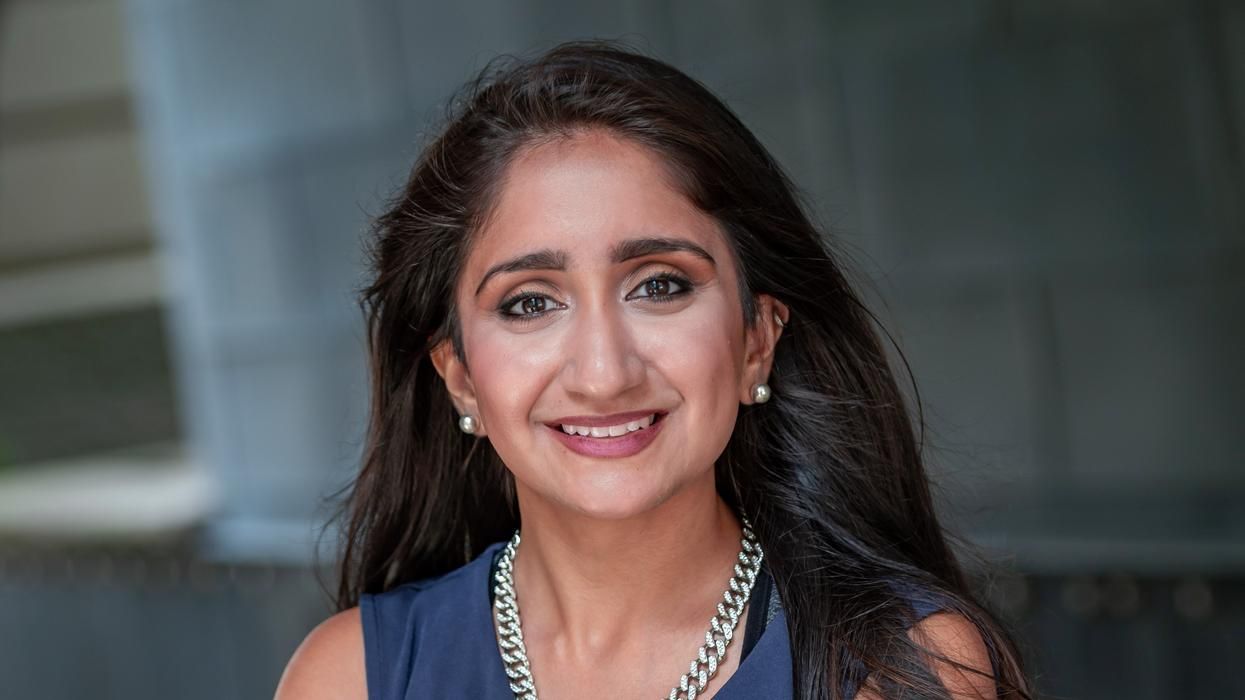 Student Spotlight | 6/14/2023
Makeup and Medicine: At MCPHS, Dimple Gandhi Finds a Fresh Look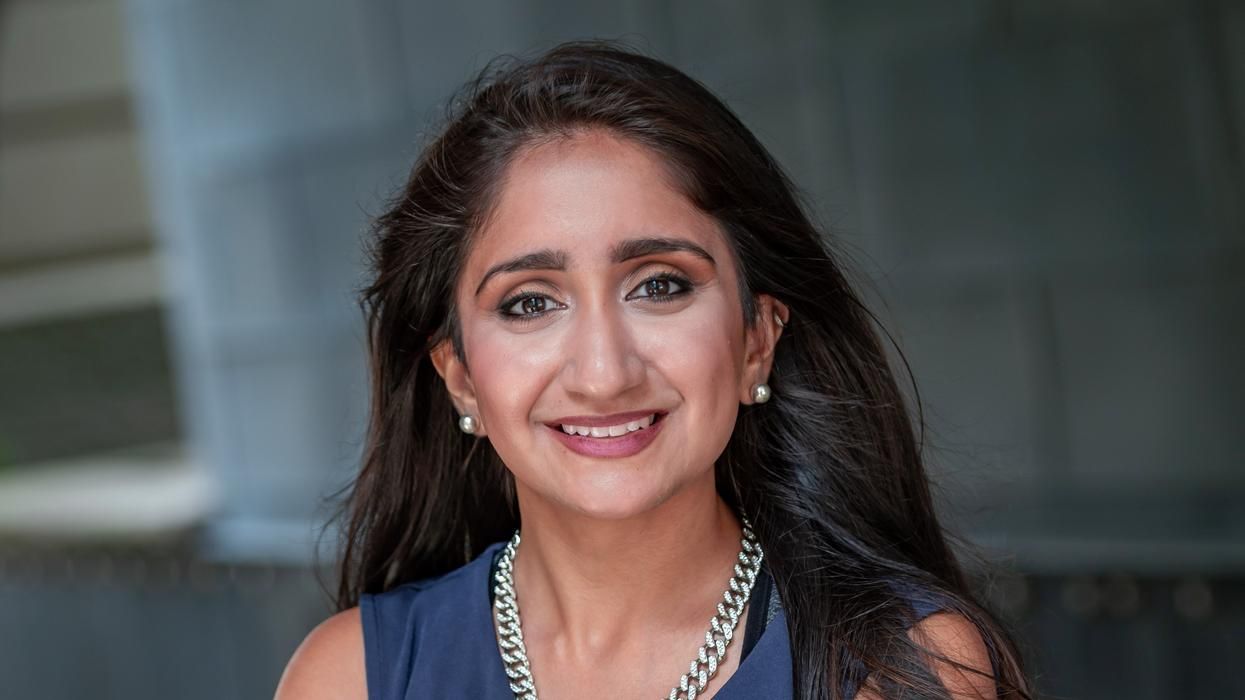 After discovering a new passion and acquiring skills and experiences, a pharmacist sees the beauty in the life sciences industry.

Dimple Gandhi always thought she would be a makeup artist, but when it was time to choose a career, she decided to pursue a job in healthcare, an interest she developed in high school. A desire for a more stable career also fueled her motivation. After many years of education and training, she is confident that she made the right choice.
Gandhi, PharmD '21, MBA '24, said she originally chose Massachusetts College of Pharmacy and Health Sciences (MCPHS) because of the convenience of the six-year, direct-entry Doctor of Pharmacy program. After enrolling, she found that the University was the perfect place to explore her interests and develop a network, thanks to its status as a health-focused school.
"It's hard to make a decision about your life and your career when you're only 17 or 18 years old. So, I knew that if I chose pharmacy and didn't like it, I could transition to physician assistant studies or nursing or dental within MCPHS. And luckily, I did end up falling in love with pharmacy," Gandhi said.
In her second year, she secured an internship at Swiss pharmaceutical company Novartis, a position she found through a peer's recommendation. The opportunity arrived just as she was grappling with uncertainty about her future.
"I started pharmacy school being passionate about makeup and kind of skeptical about pharmacy. And then I worked in retail and hospitals and did not love it. And I was going through a crisis, thinking, 'I'm spending all this money in school, I'm not sure what I'm going to do with my degree, and I don't know what I love,'" Gandhi said.
Her time at Novartis changed everything. She loved exploring the inner workings of a large pharmaceutical company and learning how different departments operated. By the time it was over, there were no doubts: she was going to work in the industry.
Even then, she said she felt the area in which she had been working, Clinical Operations, wasn't a good fit, so she researched other options. Eventually she landed on Medical Affairs—an umbrella term for departments within pharmaceutical companies that focus on disseminating data, medical education, and communicating the results of clinical trials and publications.
After completing her PharmD, Gandhi decided to pursue her post-graduate training through the MCPHS Biopharmaceutical Industry Fellowship Program. She focused on Medical Affairs and was placed at the Japanese drug maker Takeda. Gandhi was the first fellow in the global medical communications oncology department at the company. While this made for a great learning experience, it also entailed navigating the occasionally challenging situations. Just one month into Gandhi's placement, the product her team was working on failed in Phase III clinical trials. As a result, the team was dissolved.
While difficult, the experience was a formative one, Gandhi said. "It taught me that change is constant in the industry, and how to adapt and be flexible," she added.
Gandhi finished her fellowship earlier this year, and is pursuing a Master's in Business Administration (MBA) in Healthcare Management at MCPHS. She said she likes the process of learning business skills in a healthcare context, drawing from concepts she is more familiar with. And she hasn't given up her first passion. Gandhi continues to run her own beauty business on the side as a freelance makeup and nail artist.
"I always have this dream of maybe one day I can blend my two passions together somehow—the science and the beauty world. I think there are a lot of parallels, but we're not quite there yet!" Gandhi said. "I'm enjoying being able to do both of the things that I love in different capacities."