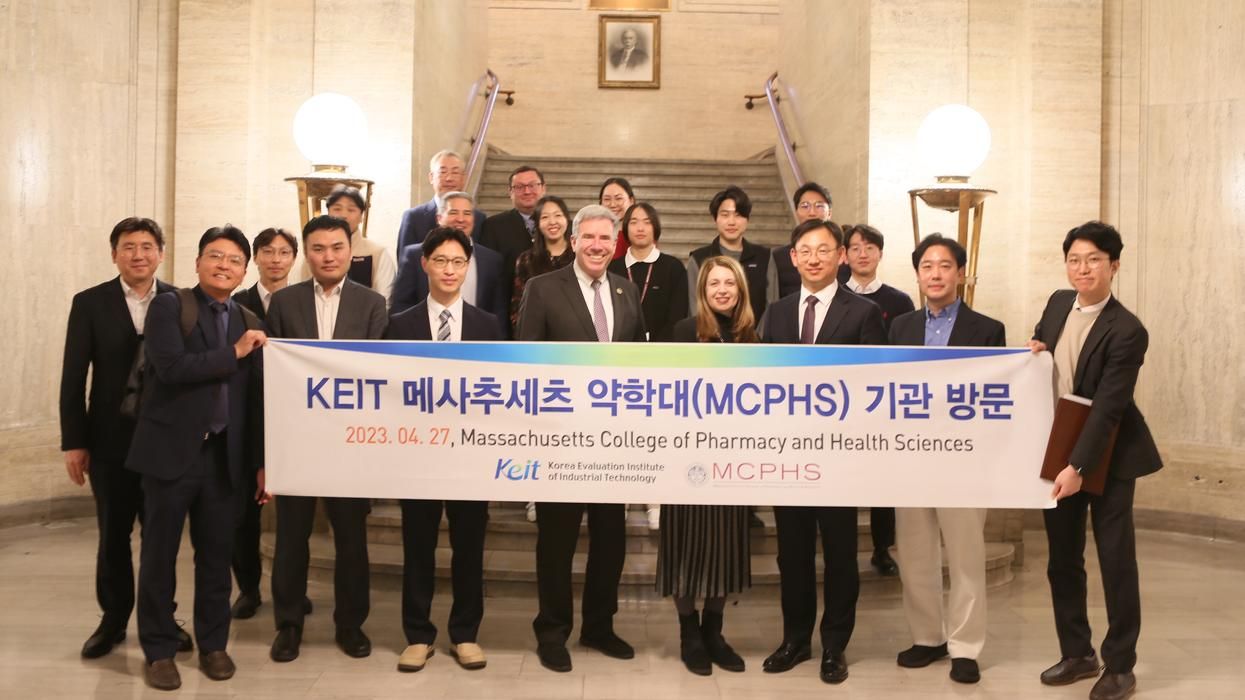 University News, Global Impact | 5/12/2023
MCPHS Establishes Partnership with Korean Evaluation Institute of Industrial Technology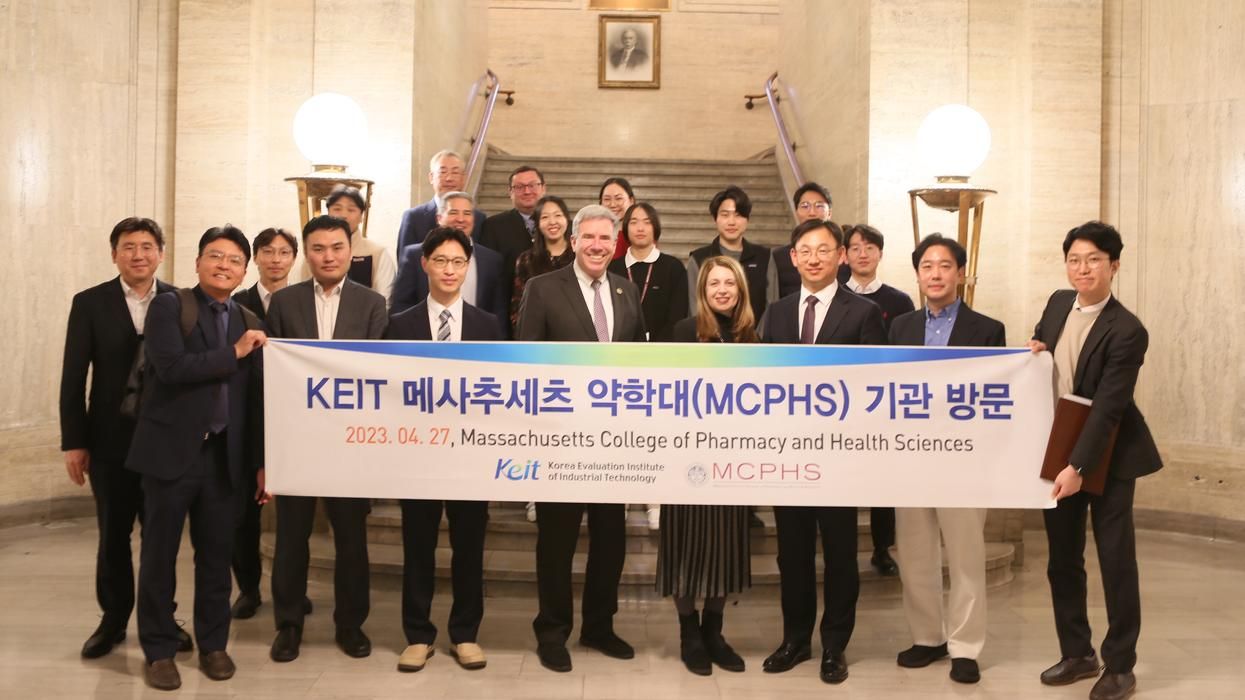 The two entities will collaborate on research and development efforts.
With the signing of a memorandum of understanding in April, MCPHS has formed a new partnership with the Korean Evaluation Institute of Industrial Technology (KEIT), a government-affiliated organization in South Korea. KEIT is focused on research and development to improve South Korea's industrial sector. The Institute also has offices in Cambridge, Mass.
The partnership is part of a wider campaign that connects American companies and universities to Korean research efforts, strengthening the relationship between the two countries and establishing common goals for achieving advancements in science. The signing event took place in Washington, D.C., and included representatives from organizations such as Boeing and Lockheed Martin in addition to MCPHS. The Korean government's decision to partner with MCPHS highlights the University's position as a leader in life sciences education and reflects its reputation for engaging in collaborative work with other institutions.
"This memorandum of understanding with KEIT will create new avenues for the University to participate in joint research and development efforts initiated through South Korean biopharma companies," said Stephen Kerr, PhD, Assistant Provost for International Affairs. "The collaboration will enable us to continue our engagement with the biopharma and biotech industry while providing opportunities for our students and faculty to collaborate and gain experience working with industry partners."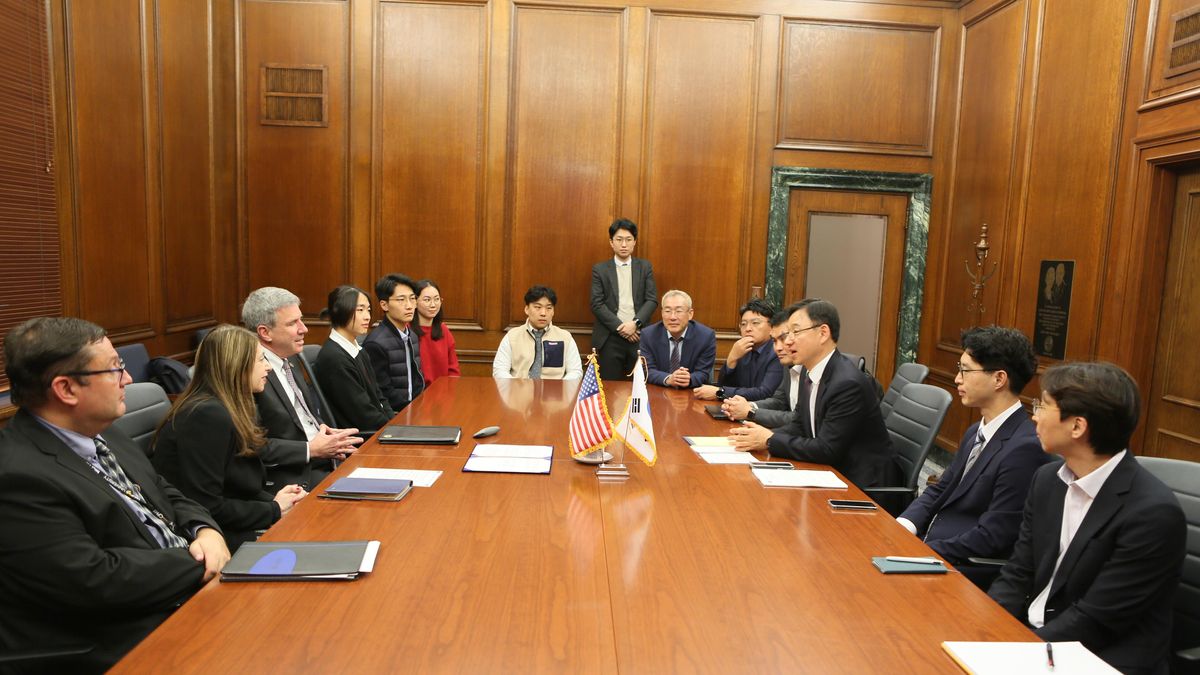 A group from KEIT visited MCPHS after the signing event, meeting with professors and administrators to discuss mutual research and development interests, plans to engage in regulatory affairs training, and possible internship opportunities for MCPHS students. The KEIT delegation also had the chance to speak with South Korean students at the University.
Frederick Frankhauser, JD, MBA, RPh, Chair of Pharmaceutical Business & Administrative Sciences, was part of the group that met with KEIT. "It was a dynamic conversation that helped to keep the momentum going for the relationship and laid the groundwork for further collaboration," he said.
The signing of the MOU comes on the heels of a similar agreement between the Korea Biotechnology Industry Organization and the U.S. Biotechnology Innovation Organization to foster collaboration between the two bioindustries. And it reinforces the University's commitment to expanding its global impact. MCPHS continues to explore new opportunities for collaboration with individuals and organizations around the world.