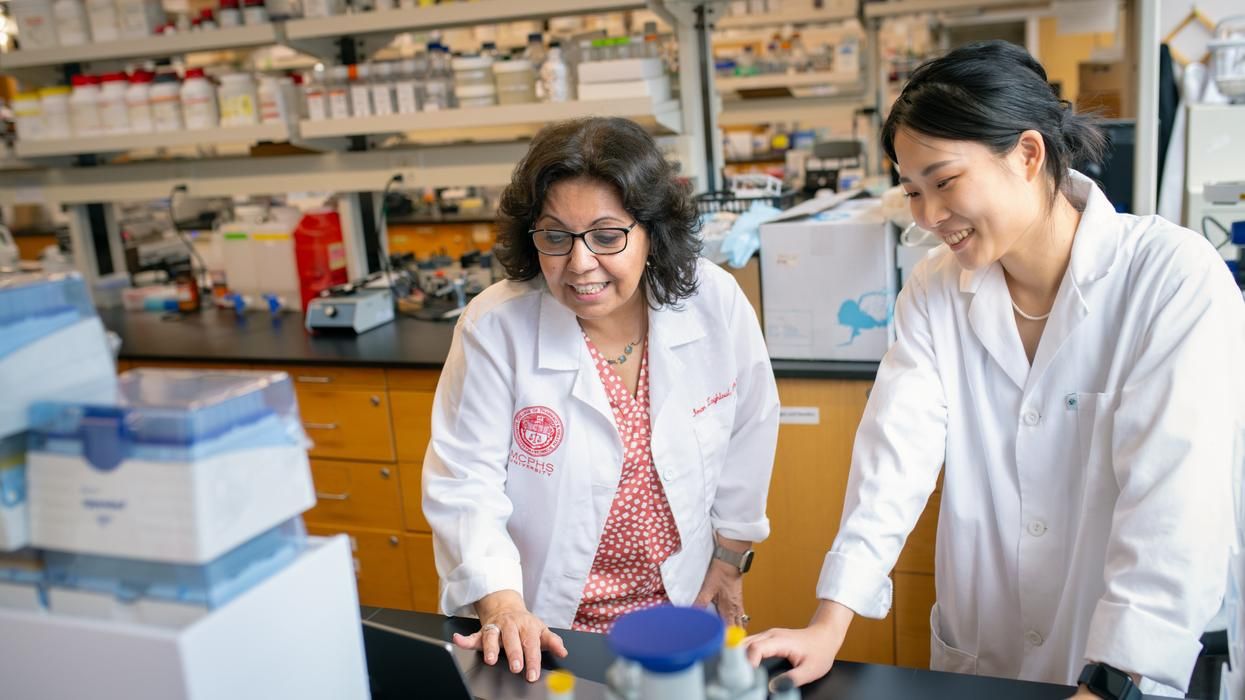 Global Impact | 11/14/2023
A Global Exchange of Ideas: MCPHS Hosts Student from Japan
By Jennifer Persons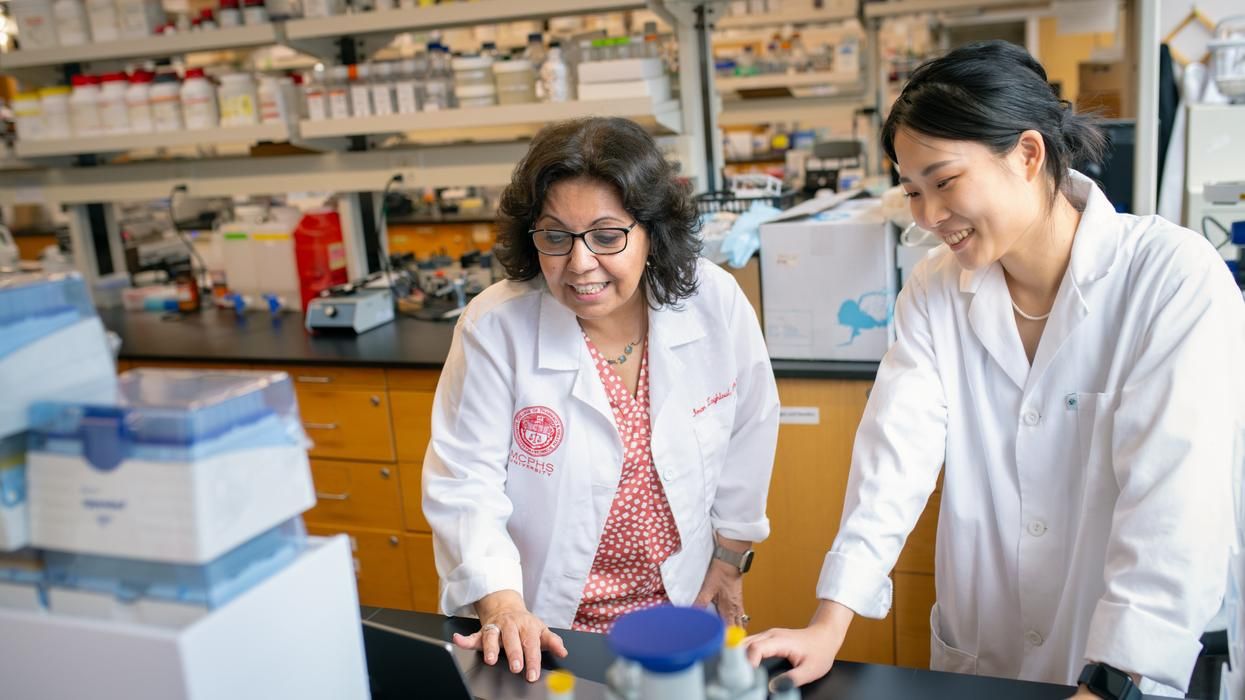 Dr. Iman Zaghloul is rekindling the relationship between MCPHS and educators in Japan to promote international collaboration in pharmaceutical education.
It started with a knock on the door, a chance encounter in 2017. But the friendship between Professor Iman Zaghloul, PhD, and Professor Kikuko Amagase, PhD, has persisted in the name of exchange, research, and global collaboration.
"When we collaborate with other countries, we open our minds to the world and understand the healthcare needs of other countries," Dr. Zaghloul said. "It's a great opportunity when we collaborate and learn from each other."
"The science of pharmacy is the same all over the world, so it's important to know how other countries work," Dr. Amagase said.
Dr. Zaghloul is Professor Pharmaceutics and Pharmacokinetics at Massachusetts College of Pharmacy and Health Sciences (MCPHS). Dr. Amagase is a professor and pathological pharmacology researcher at Ritsumeikan University in Japan. Their friendship has lasted for years as they connect over shared research interests and a commitment to providing students with international experiences.
That's how Mai Haneda—one of Dr. Amagase's students—spent two months this fall studying at MCPHS, immersed in advanced pharmaceutical courses and experiments under the guidance of Dr. Zaghloul.
"I want to work in pharmaceutical development in Japan, so it's valuable to learn the differences in culture and thinking so my work can be worldwide," Haneda said.
"I recommended she go to MCPHS so she could learn more about her future career," Dr. Amagase said. "It's important for scientists to collaborate with other countries."
The two professors met when Dr. Amagase was visiting MCPHS with a group of students through an exchange program with her previous university. She knocked on Dr. Zaghloul's office door and asked her to give a lecture to Dr. Amagase's pharmacy students.
"She kindly accepted. Ever since, she has organized the exchange program, and I trust her with my students."
The following year, it was Dr. Zaghloul's turn to take a group of students to Japan.
"Seeing the students and the labs in Japan, it was clear we all have similar interests, even though their education is more industry-oriented and less focused on the clinical," she said. "It was a great experience that we will never forget."
Just when their exchange program was picking up steam, the pandemic put it all on pause. But both professors stayed close and agreed to bring it back someday.
Fast forward to August 2023, when Haneda arrived in Boston. She's working toward her graduate degree in pharmacology and, unlike previous exchanges, came to MCPHS alone. Dr. Zaghloul welcomed her into the fold as Haneda joined advanced courses, completing coursework and assignments. She also audited lectures and assisted with lab experiments. Her visit culminated with a presentation on the ways drugs behave in the different sexes.
"Seeing the differences in the pharmaceutical field has been most valuable for me," Haneda said. "The industry in Japan is smaller, so if I want to develop drugs worldwide, I need to know the perspectives and processes in other countries."
Haneda has also made special connections with other MCPHS students.
"Everyone has been so kind and open-minded, and they're interested in Japanese culture," she said. "I'm excited to go back, but I will miss it here."
Back in Japan, Haneda will continue supporting Dr. Amagase's research into gastrointestinal inflammation caused by a commonly used cancer treatment. She will share her experiences with her classmates and encourage them to seek international experiences.
Most of all, Haneda, Dr. Amagase, and Dr. Zaghloul hope to inspire future exchanges between MCPHS and Ritsumeikan University.
"I look forward to visiting Boston again and continuing research there," Dr. Amagase said.
"This is just the beginning of the next part of our collaboration," Dr. Zaghloul said.