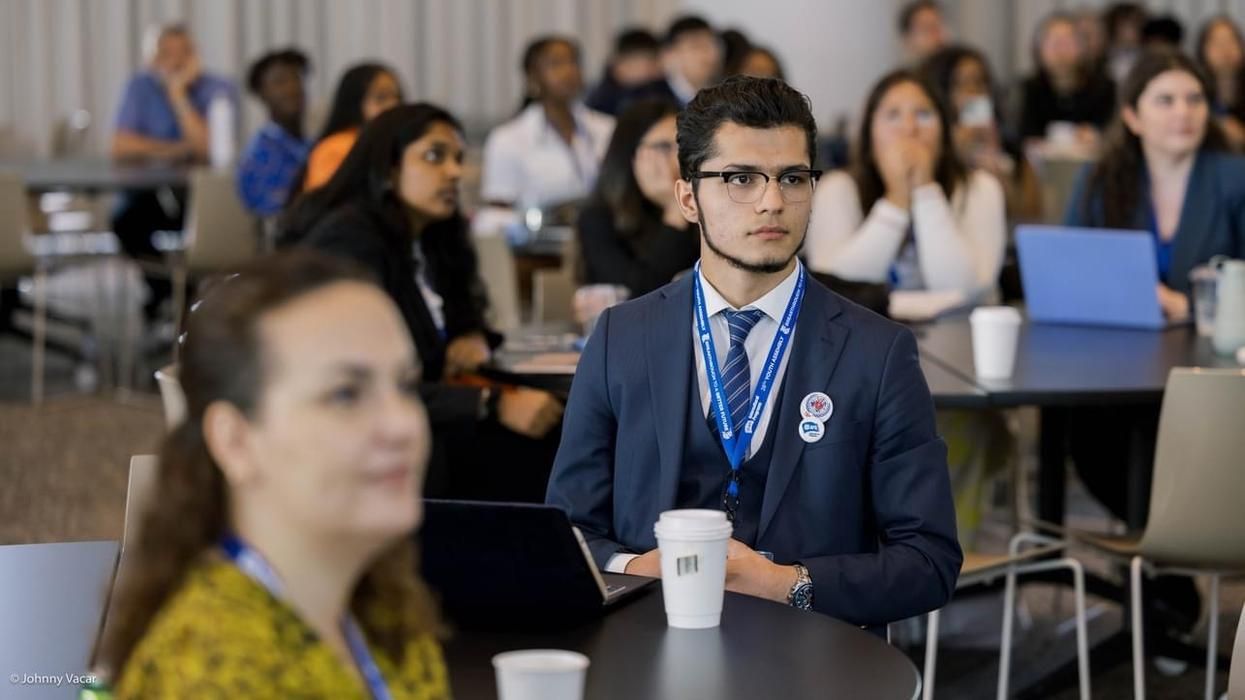 Community News, Global Impact | 10/24/2023
Young Changemaker: MCPHS Undergraduate Shines on Global Stage at AFS Youth Assembly
By Maaha Rafique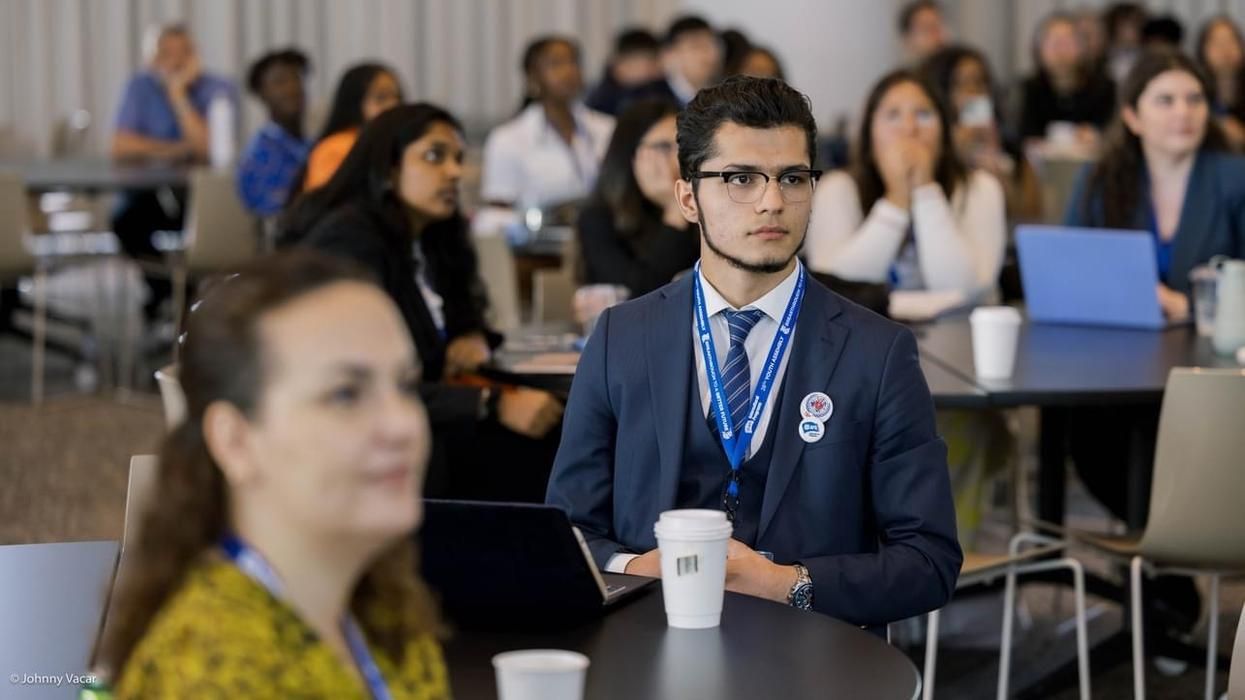 Biology student Qurbonali Qurbonov was selected as a delegate from a pool of people around the world.
Qurbonali Qurbonov, a 19-year-old biology major at Massachusetts College of Pharmacy and Health Sciences (MCPHS), refuses to let his youth or inexperience deter him from changing the world.
This past summer, Qurbonov was one of 600 aspiring changemakers from around the world invited to attend the 28th session of the AFS Youth Assembly, which took place Aug. 11-13 in New York City. The program aims to foster international understanding and peace through discussions of global political, economic, and social issues. Over the three-day event, delegates celebrated International Youth Day at the UN Headquarters, attended talks by leaders, and participated in panel discussions and skill-building workshops. This year's theme was "Breakthrough to a Better Future."
A native of Tajikistan, Qurbonov said discussing international issues comes as second nature for someone who has already lived in Russia and Turkey and traveled to other countries as well. While attending high school, he participated in Model UN simulations and international chemistry competitions, igniting an interest in cross-cultural connections.
Qurbonov said he learned about the Youth Assembly from a friend and was accepted after a short application and interview process. He was the youngest delegate at the conference, which came with a few challenges.
"In the beginning, it was hard to speak out because I didn't have a PhD or a lengthy research history to introduce myself with," Qurbonov said. "Despite my deep interest in the situations discussed, some delegates didn't take me seriously."
However, he could effectively connect his experiences to the topics at hand. Specifically, he shed light on education and hunger in Tajikistan and Afghanistan.
"In the early '90s, Tajikistan had a 25 to 30 percent literacy rate, and the country was going through a civil war after the Soviet Union collapsed," Qurbonov said. "But we started building our country, and now the literacy rate in Tajikistan is 99.8 percent."
"When I said that, everyone was shocked. I want people in many countries to be more aware of our culture in Central Asia," Qurbonov added. "That was important to me."
Qurbonov's background in biology also influenced his perspectives on relevant issues. For example, one of the 17 UN Sustainable Development Goals discussed at the conference was "Zero Hunger."
"When talking about food security, we think about what it really implies—a person's fundamental needs. You cannot just distribute the food. You have to think about how many calories would be sufficient for a person to be healthy," he said.
Qurbonov is studying medical and molecular biology at MCPHS and hopes to attend medical school and become a doctor. He said this holistic approach should also apply to patient care.
"Helping patients isn't just about people coming into your office and you treating them with medications—that's the first step. It also involves mental aspects and is a moral responsibility," he said.
The rare chance to talk and listen to young people from many nations, backgrounds, and cultures is something Qurbonov will remember for a long time.
"The biggest takeaway was the opportunity to meet people who think from a different angle," said Qurbonov, who encountered participants from countries such as Nigeria, South Sudan, and Qatar during his time in New York. "Understanding different perspectives was the biggest goal I wanted to achieve from this, and I succeeded."