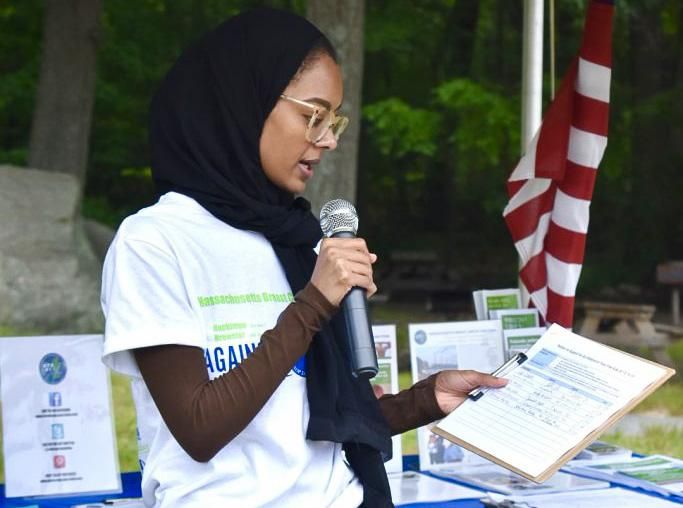 Student Spotlight | 9/6/2023
Parallel Paths: Occupational Therapist Pursues Passion for Public Health
By Jennifer Persons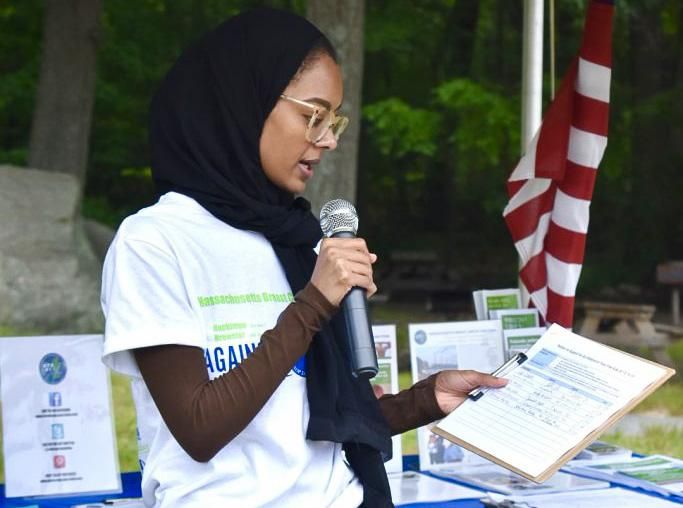 On her journey to complete her second master's degree, Sura Hassoun campaigned lawmakers to pass two environmental health bills.
Sura Hassoun is pursuing two career paths simultaneously: one in occupational therapy and one in public health. She's already a registered and licensed occupational therapist. This summer, she advocated for the well-being of the entire state as an intern at the Massachusetts Breast Cancer Coalition (MBCC).
"I was honored to be a part of an organization that acknowledges the environmental links to cancer," she said. "This experience provided me with numerous opportunities that I am grateful for."
One of the highlights for Hassoun, MPH '23, MSOT '22, was joining the executive director of the MBCC to testify during a legislative hearing. They asked state lawmakers to pass a bill banning Per- and Polyfluorinated Substances (PFAS) from being added to consumer products in Massachusetts. This experience fueled Hassoun's passion for public health policy and reinforced her desire to incorporate environmental health into her occupational therapy practice.
"I'm thinking about how I can expand my role as an occupational therapist and help the communities I work with prevent further harm from environmental exposures," she said.
Parallel Career Paths
Hassoun arrived at Massachusetts College of Pharmacy and Health Sciences (MCPHS) with plans to become an occupational therapist. While earning her Bachelor of Science in Health Sciences, she minored in public health and wanted to continue those studies. She enrolled in the Master of Public Health (MPH) program through the Alumni Scholarship. A year later, she returned to her original plan and the Master of Science in Occupational Therapy (MSOT) program in 2022.
But Hassoun's interest in her public health studies persisted. So, after passing her occupational therapy board exams, she enrolled again in the MPH program, and she is on track to finish it this December.
"I'm essentially on two different career paths, but the skills from one can be used in the other," Hassoun explained. "I find they complement each other well. Healthcare professionals can gain a lot from studying public health because it can improve the quality of care we provide."
Through her studies, environmental health was one area within public health that particularly interested Hassoun. The internship with the MBCC allowed her to turn this interest into action.
"This organization looks at cancer prevention from an environmental standpoint," she said. "It looks at the foods we consume, what we put on our bodies, and the items we use daily to educate about the environmental exposures we can control."
Speaking for Statewide Change
One of Hassoun's primary responsibilities at the MBCC was to monitor proposed legislation related to the organization's mission. There were two specifically on her radar: An Act Relative to Toxic-Free Kids and An Act to Protect Massachusetts Public Health from PFAS. When the latter moved to the Joint Committee on Public Health, the organization asked Hassoun to testify in support of the bill in front of lawmakers and other members of the public who attended.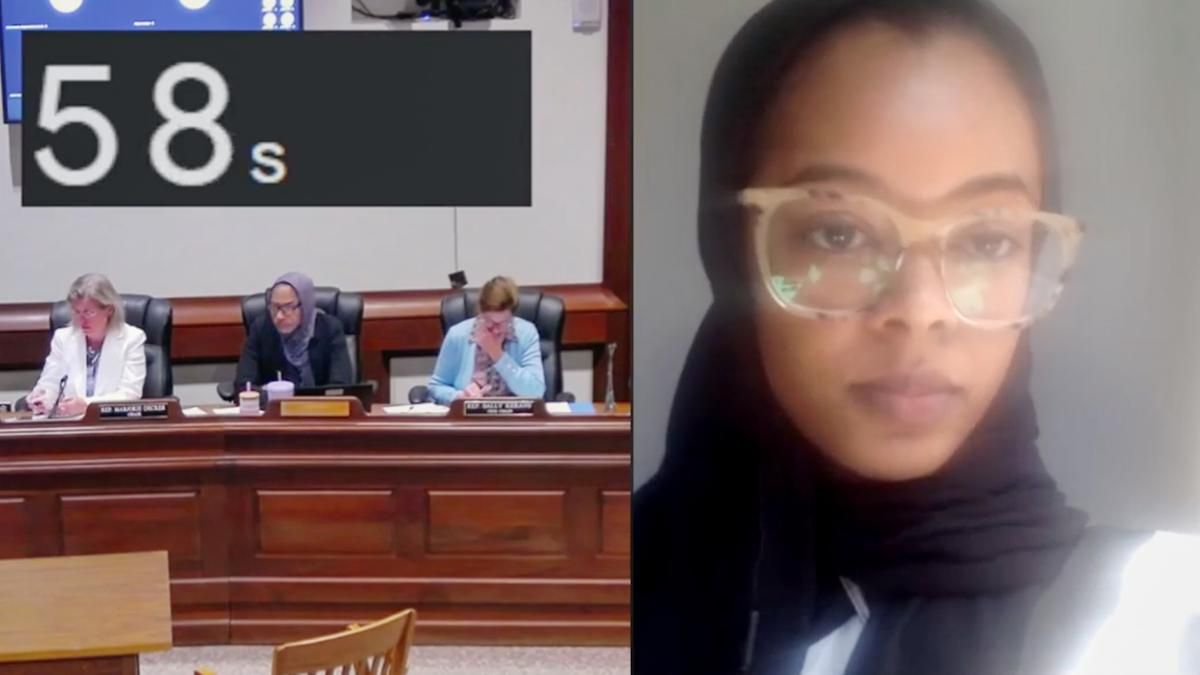 "As more scientific research reveals the harmful effects of PFAS on human health, it is crucial for Massachusetts to take proactive measures to protect citizens from these toxic chemicals," Hassoun said during her remarks. "Let's work together to combat this issue and fight to create a healthier society for generations to come."
PFAS are chemicals used to manufacture everyday items, such as cookware, water or fire-resistant clothing, upholstered furniture, and children's toys. They do not break down in the environment, thus remaining in the air, water, and soil. Associate Professor of Public Health Lindsay Tallon, PhD, MSPH, CPH, also attended the meeting to support the legislation on behalf of a different project. She was impressed and proud to hear Hassoun's testimony.
"It was so great to see one of our students representing the University and her work with the MBCC," Dr. Tallon said. "She was well prepared, well spoken, and did an excellent job."
The bills Hassoun monitored all summer remain under consideration. State lawmakers have until July 2024 to act on them.
"I feel optimistic, but that's just my nature," Hassoun said. "We have to be mindful of the next generation and how we can improve their health and prevent diseases that might impact them in the future."
Dr. Tallon agrees. "I am hopeful that this legislation will pass. A lot of great advocacy and research is being done in Massachusetts around PFAS. Supporting this legislation, like Sura did, is one of the best ways to make a big impact and help the most people."
While finishing her public health studies, Hassoun is beginning her occupational therapy career and pursuing travel therapy opportunities. She is confident her public health knowledge and experience with the MBCC will inform and refine her practice, no matter where it takes her.
"Public health and occupational therapy do go hand-in-hand, especially when it comes to education, prevention, promotion, and advocacy," she said. "Regarding my career, I never want to put myself in a box."