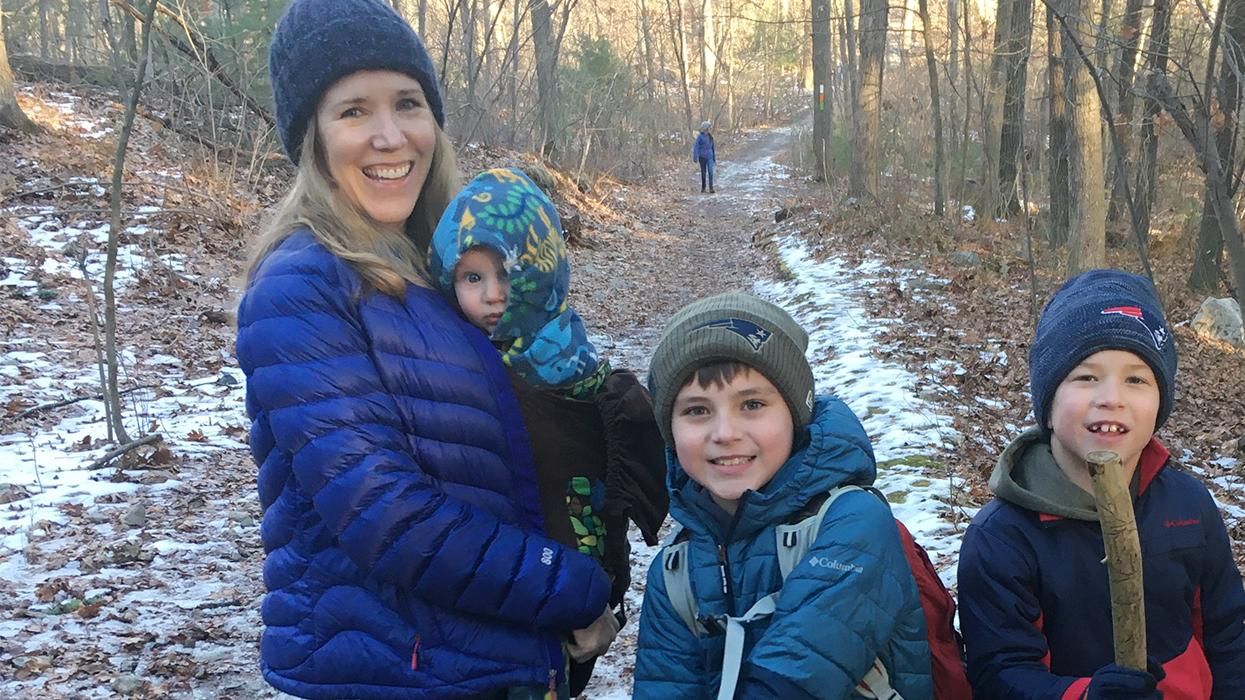 Faculty Feature, Research | 4/28/2023
Recognizing & Preventing Children's Environmental Exposures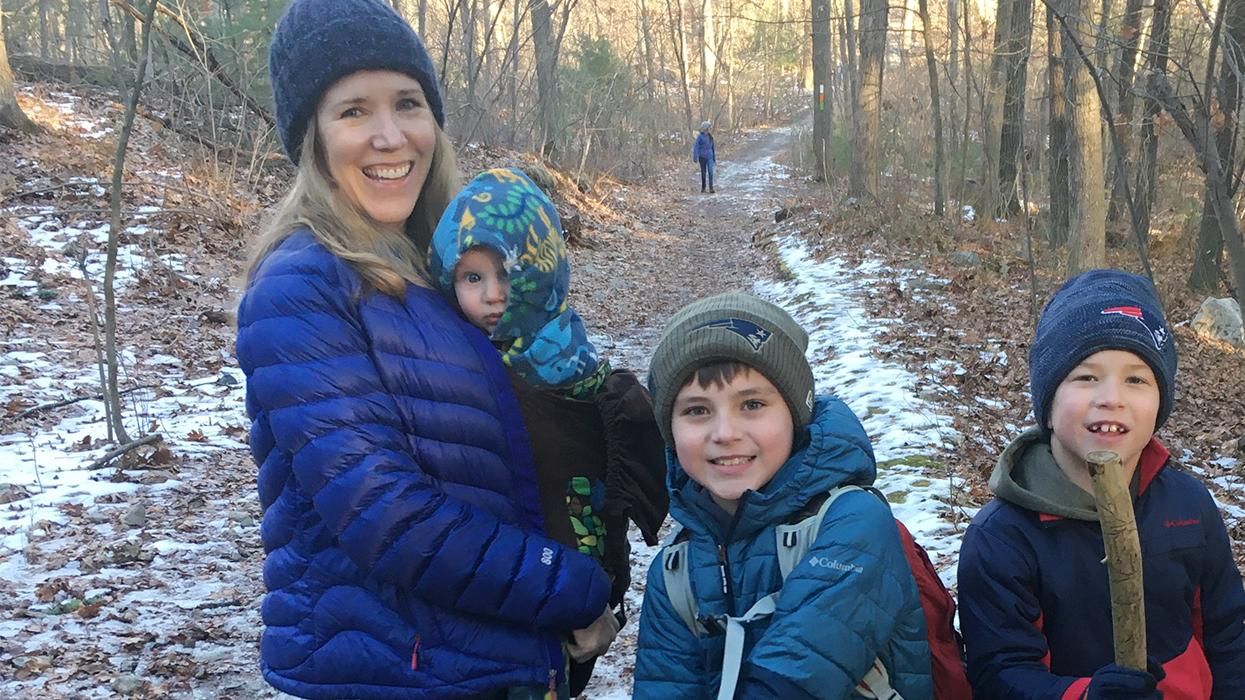 An MCPHS professor is collaborating to fill a gap in public health education.
Dr. Lindsay Tallon remembers the moment she learned that there were flame retardants in her sons' pajamas. For decades, the government required children's clothing manufacturers to use them. Kids are exposed to many such toxins, which can lead to health problems later in life. As a mother and a public health professional, Tallon, PhD, MSPH, CPH, is working to bring attention to the issue—and drive change.
She and her esteemed colleagues from the Children's Environmental Health Committee of the American Public Health Association (APHA) have thought deeply about how to educate students and peers. They have curated a list of 12 competencies—including knowledge and skills—that individuals should master to build their capacity as children's environmental health professionals. Their work (PDF) is featured on the cover of a recent issue of the Journal of Environmental Health.
"The chemical soup of things that children are exposed to is really concerning," said Dr. Tallon, who is an Assistant Professor of Public Health at Massachusetts College of Pharmacy and Health Sciences (MCPHS). "We have to do something for our children. They are the future. It's a moral imperative."
Filling a Gap in Education
In the United States, there are no accredited degree programs in children's environmental health. There are courses and degree concentrations in environmental health, but they don't focus on children. Dr. Tallon and her colleagues argue that it's essential that environmental health specialists to pay attention to children as exposures can happen at critical points of their development.
"In environmental health, there is a long period from exposure to health outcome," Dr. Tallon explained. "With children, the health outcomes are more likely to happen in their lifetime, even if they take 10, 20, or 50 years to show up. Also, the simple fact that they breathe at a faster rate, their hearts beat faster, and they're smaller makes the exposures more impactful."
Numerous studies connect serious health conditions—including cancer, cardiovascular disease, and asthma—to environmental exposures early in life. And these exposures are ubiquitous.
Several common chemical toxins are man-made, such as bisphenol A (BPA) found in plastics, Per- and Polyfluorinated Substances (PFAS) used to make non-stick cookware, and pesticides used to grow food and treat lawns. There are also naturally occurring toxins, such as lead used in old paint and pipes and formaldehyde emitted from cigarettes and gas stoves. Negative social experiences are also considered environmental exposures. Abuse, neglect, racism, and toxic stress can all affect a child's health later in life.
And the list of environmental exposures goes on. It's daunting, and nearly impossible to eliminate all of them. That's why Dr. Tallon is working to instill in her students—and anyone else interested in environmental health—that with the right skills and knowledge, they can raise awareness to drive change.
"We have to be hopeful, and we have to think about the changes we all can implement," Dr. Tallon said. "Students in my environmental health classes are all passionate about these issues, so I try to give them the tools to go out and make a difference in the populations they work with."
The First Step to Lasting Change
Outlining the core competencies for children's environmental health specialists is just the first step toward creating system-wide change. It starts with students and professionals becoming aware and interested. The authors hope that by raising awareness and interest in the subject, it will eventually inspire the creation of accredited degree programs as well as shifts in the workforce.
The goal is to get health professionals working with children to recognize and ideally prevent environmental exposures that could be harmful to their well-being later in life. Dr. Tallon and her colleagues know these changes will take time, and they are committed to sticking with the effort.
"If we don't put programs in place to train people to help children, then we're not going to see the improvement," she said. "We all want to save the world in public health. Working to make healthier future generations is a piece of that."