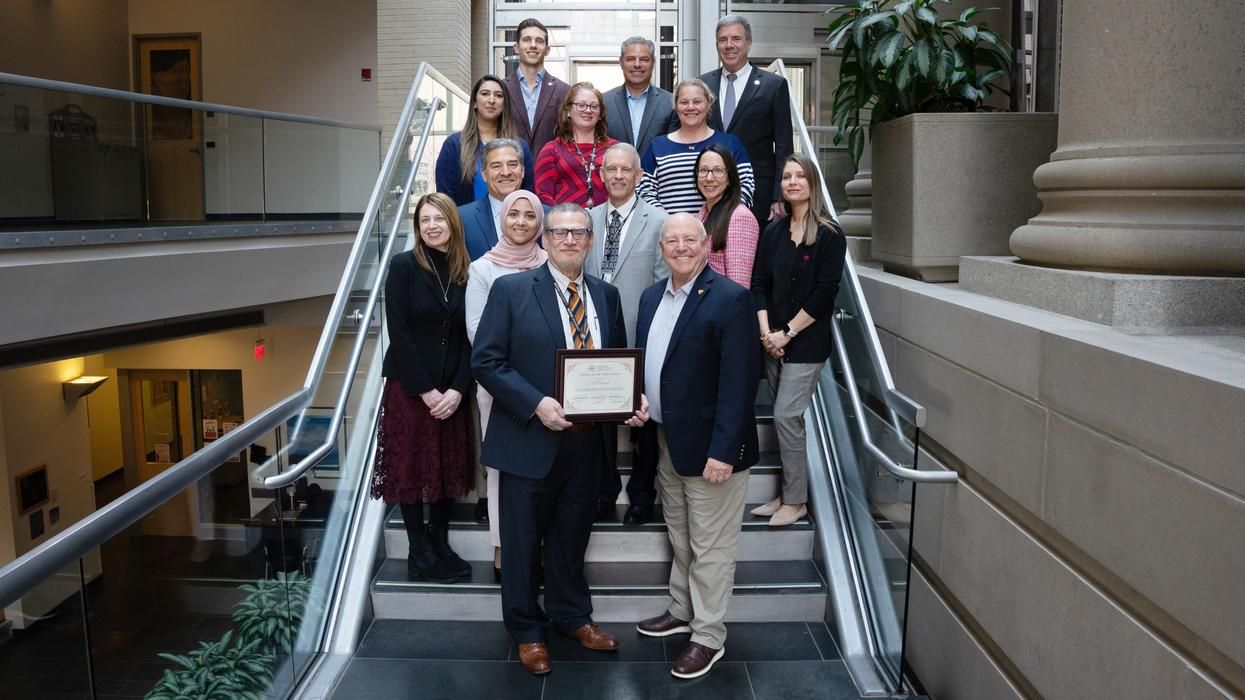 University News | 4/13/2023
School of Pharmacy Receives Grant from CVS for Workforce Readiness Initiative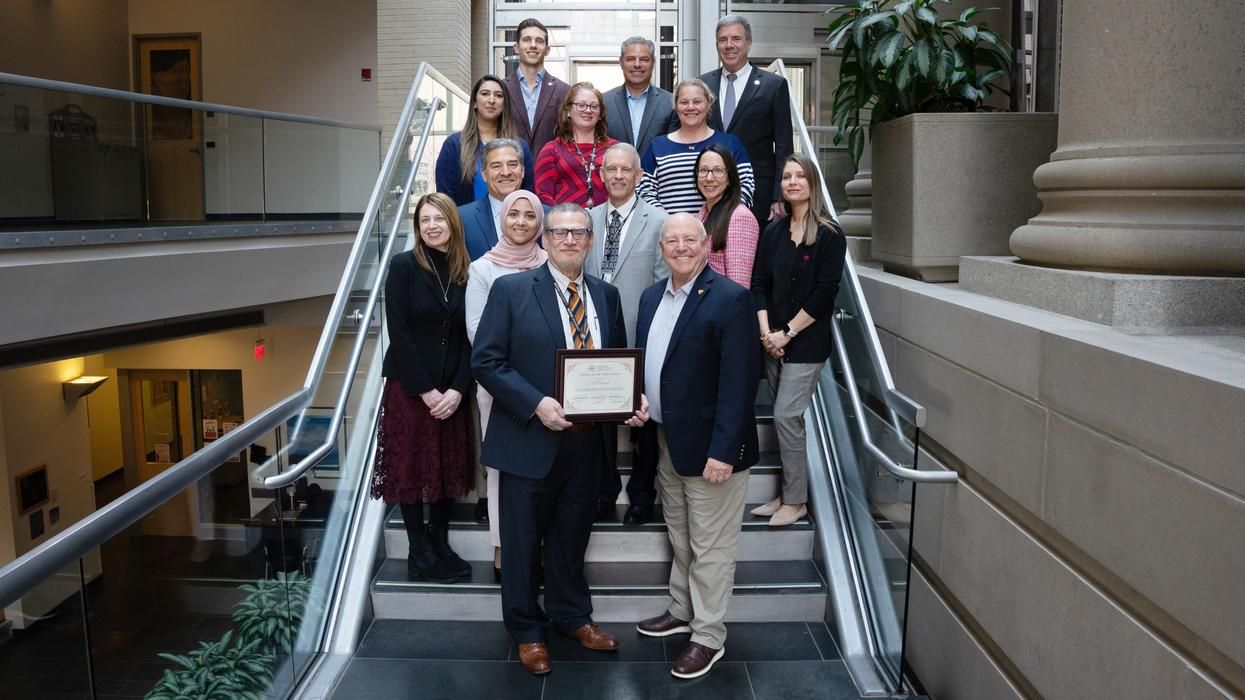 The funds will be used to provide activities and training for international PharmD students.
CVS Pharmacy, Inc. has awarded the School of Pharmacy at Massachusetts College of Pharmacy and Health Sciences (MCPHS) a $25,000 grant to fund a new training initiative. The goal is to prepare international Doctor of Pharmacy (PharmD) students to fill a growing need for skilled pharmacists both in the United States and abroad.
"This initiative will work in tandem with the scientific and clinical knowledge provided in the classroom to ensure all graduates are ready for the workforce," said Paul DiFrancesco, EdD, MPA, RPh, Associate Dean of Pharmacy Experiential Education and lead investigator for the grant. "CVS has been a close and long-standing partner of MCPHS and the School of Pharmacy, and we're excited to work with them on this project."
The co-curricular training program will develop the workforce readiness skills of students with an F-1 visa, which allows them to be in the country while pursuing an education. Because of that status, they are not allowed to pursue paid internships and, therefore, are missing an opportunity to practice their academic training in a professional setting outside of the curriculum required rotations. The voluntary program will be open to MCPHS PharmD students in Boston.
"We need to make sure our students have the skills to navigate the workplace environment, while delivering effective patient care with confidence," Dr. DiFrancesco said.
Like many other sectors of healthcare, pharmacies are struggling to recruit and retain staff in the aftermath of the pandemic. Fewer pharmacists are choosing community practice and tenured employees have left the field or retired. Meanwhile, PharmD graduates have more options than ever, with growing job opportunities in areas such as digital health, the biopharmaceutical industry, and post-graduate education.
CVS and other national chains are focused on attracting talent so their pharmacies can continue to provide high-quality care to consumers, including immunizations and other drug therapies. The modules of the workforce readiness trainings are being designed to prepare MCPHS graduates with the job skills necessary to provide this direct patient care. The skills taught through the modules will also be valuable if graduates choose to practice in their home countries.
"Internationally, many countries are following the United States' lead and converting their pharmacy degree programs to a PharmD, allowing pharmacists to serve as healthcare providers," Dr. DiFrancesco explained. "Our international students could have the opportunity to return home upon graduation to help develop these degree programs."
Through a combination of in-person, virtual, and individualized training and activities, students will practice important skills. They will learn how to work as a team, problem solve, resolve conflicts, give and receive feedback, and more. They will also learn the importance of practicing in an organizational structure with policies and procedures.
"These trainings will be deliberate in teaching the workplace skills students need to be able to deliver effective care and be comfortable in the pharmacy setting," said Dr. DiFrancesco. "They build on the scientific knowledge that we provide in the classroom, and the patient care and drug knowledge that are the focus of clinical rotations."
A team of leaders from MCPHS is now working to plan, develop, and deliver the program to students. In addition to Dr. DiFrancesco, the team includes: Jennifer Prisco, PharmD, RPh, BA, Assistant Dean of Interprofessional Programs & School Operations; Frederick Frankhauser, JD, MBA, RPh, Pharmaceutical Business & Administrative Sciences Department Chair; and Michael Spooner, EdD, MHA, Dean of the School of Healthcare Business. The first modules are expected to launch later in 2023.
"We hope to deliver these skills to these future professionals for not only the benefit of their future employers, but also for the patients that they serve," Dr. DiFrancesco said. "We'll take great satisfaction in knowing that we've helped our students become more effective members of the healthcare team."