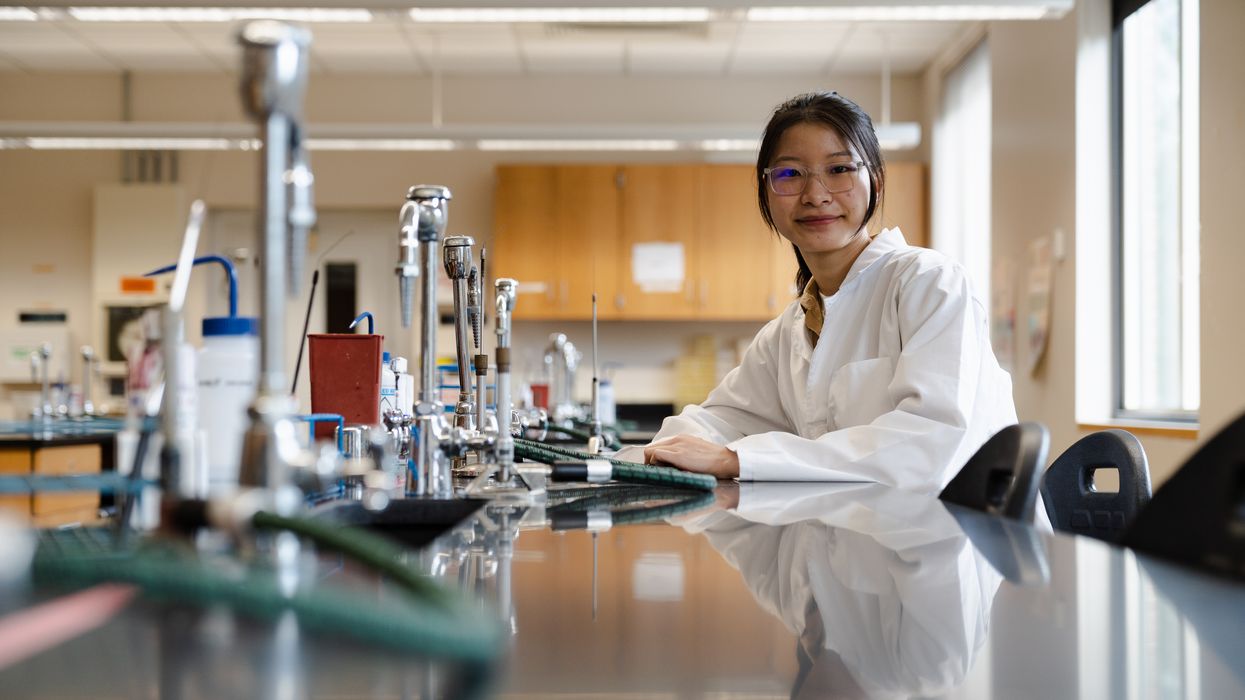 Student Spotlight | 6/30/2023
Something to Smile About: Future Dentist is Braced for Success
By Maaha Rafique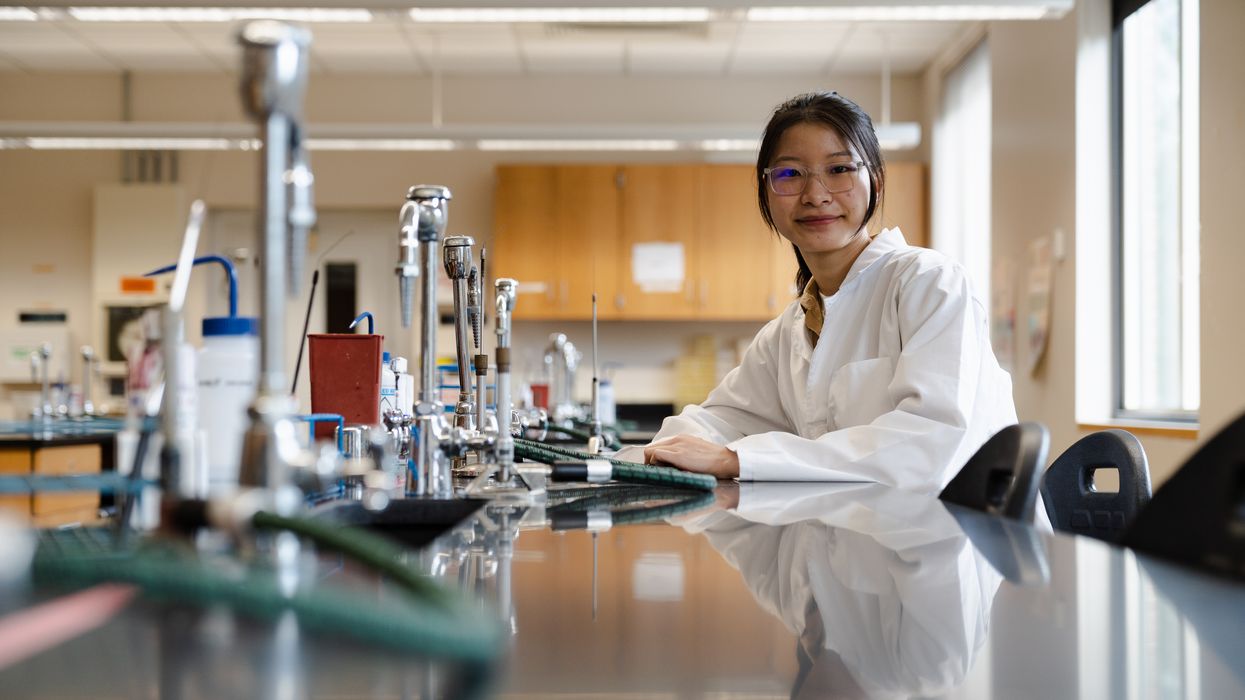 After earning a bachelor's degree at MCPHS, international student Tran Van is ready to transition from biology to dentistry.
A childhood spent helping at her parents' medical clinic spurred Tran Van's interest in the medical field. Now she hopes to work in dentistry herself.
Van has come a long way from Vietnam, where she lived until she turned 16. She chose to study Medical and Molecular Biology at Massachusetts College of Pharmacy and Health Sciences (MCPHS) and weathered the difficulties of studying during the pandemic. A combination of hard work, a proactive search for opportunities, and the help of mentors allowed her to gain laboratory experience and develop communication skills
Van grew up in a family of doctors. She began assisting with the intake process at her parents' clinic in the sixth grade, acquiring firsthand knowledge of caring for patients. That understanding deepened when she became a patient herself.
"I used to have braces. After they came off, I felt very confident in how I smiled, and more confident when taking photos. And that also improved my confidence when I interacted with strangers, because when people look at your face, your smile stands out a lot," Van said.
In high school, Van had a job shadowing at a community dental clinic. She also took her first tour of the MCPHS campus. Van still remembers the thank-you letter she received from the University after the tour. "I feel like it made a very friendly impact, especially on us international students," she said.
After graduating from high school, she attended Bunker Hill Community College before transferring to MCPHS at the height of the COVID-19 pandemic. Since classes were fully online, she traveled back to Vietnam and studied there. The time difference was a challenge. Vietnam is 11 hours ahead of Boston, and Van often had to wake up at 2 a.m. for class. Even so, she looks back on the experience with good humor, saying it allowed her to practice time management.
By the time she returned to campus, Van was ready to find an internship. To aid in her search, she scoured LinkedIn, reached out to deans and alumni, and met with career services. Eventually, she landed a position as a research intern at Boston Children's Hospital, working with stem cells in mice to study the aging process. At the time, she had no experience working in a lab outside of campus and relied on help from mentors and other researchers to gain the necessary skills.
"I'm very grateful they allowed me a space to learn, make mistakes, and practice," Van said.
After just three months of training, she was permitted to work on independent experiments, and later she even began to train new interns in the lab.
"I think a very hidden skill that we don't often talk about in research is communication. While working under my mentor, I needed to be able to communicate what I didn't understand in a protocol or which step I was stuck at," Van said. "The first time that I made a mistake, I was very nervous, but he was so kind, and I knew I had to be clear. It encouraged me to reach out to him more, and, at the same time, learn how to fix mistakes. As I trained new interns, I did the same thing for them and encouraged them to tell me about problems."
Last summer, Van volunteered as an International Student Guide, serving as a mentor for students like herself who were studying abroad. Through that experience, she also made up for lost time, learning about resources she hadn't been able to take advantage of during her virtual start at the University.
"It taught the new student that there are people for them to reach out to. They can reach out to me the same way I reached out to alumni. Knowing those kinds of connections are out there is really important," Van said.
Van graduated summa cum laude this year and will remain at Boston Children's Hospital during her Optional Practical Training (OPT) period. Afterwards, she said she would like to pursue pediatric dentistry, caring for kids just like the young, braces-wearing patient she once was.