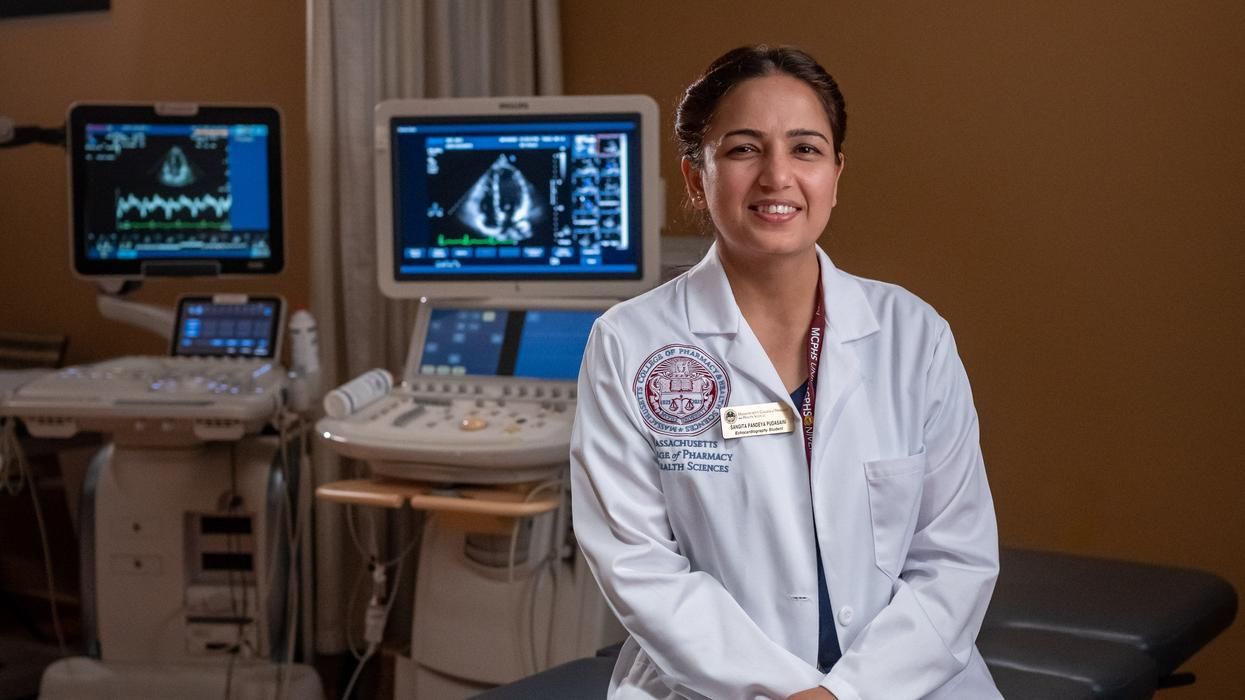 Student Spotlight | 9/26/2023
Sonography Student Swaps Engineering for a Look Inside the Human Body
By Maaha Rafique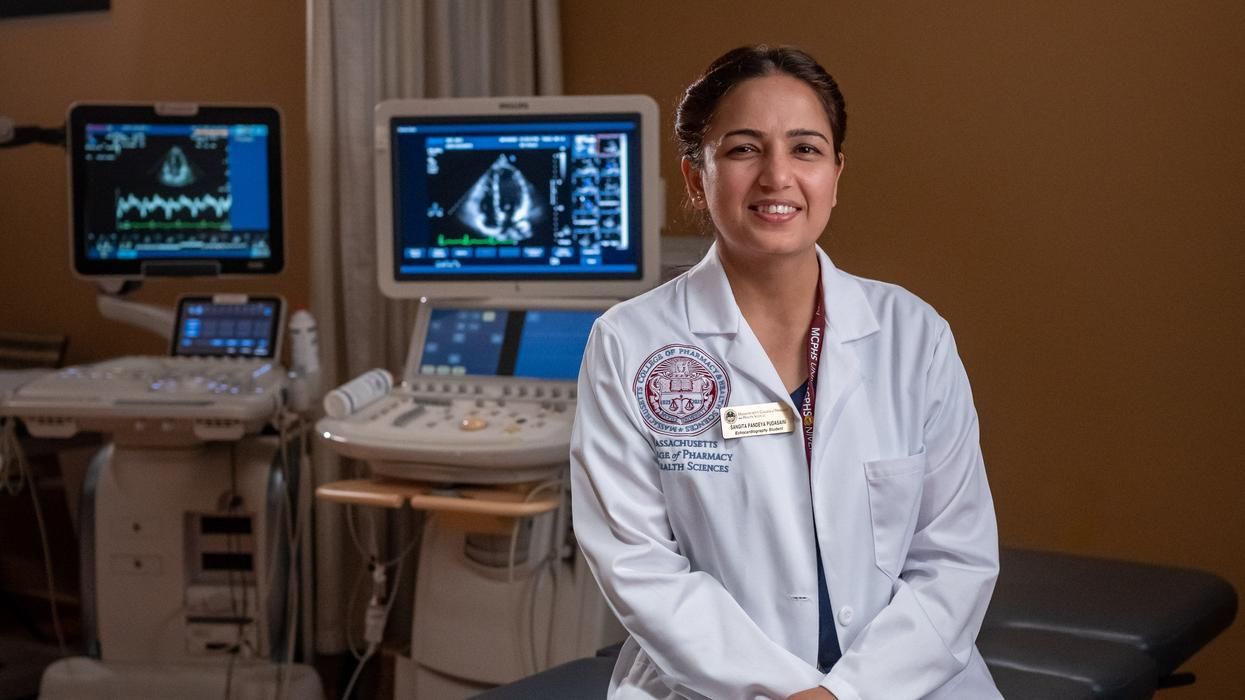 After becoming a mother, Sangita Pudasaini changes careers and gains confidence at MCPHS.
Sangita Pudasaini, BS '23, has set down roots in many places. Originally from Nepal, she emigrated to Canada with her husband in 2015. And now, while studying to earn her Bachelor of Science in Diagnostic Medical Sonography, she lives in Worcester with her sister and her daughter, attending Massachusetts College of Pharmacy and Health Sciences (MCPHS).
In Nepal, Pudasaini worked as a civil engineer, but it was difficult to find a job in the same field after emigrating. Then, her daughter was born. She cared for her full-time for two years, but afterward, she felt compelled to seek something new.
"I started thinking I needed to do something. There was already a long gap between my last job and that period. So, my husband and I started discussing what I could do," Pudasaini said.
After ruling out returning to engineering because of the high time commitment, she began exploring the possibility of working in the medical field. Her sister, who earned her PharmD at MCPHS, suggested she study at the University.
She contacted the University, looked for a program that would be a good fit and was accepted into the accelerated Bachelor of Science in Diagnostic Medical Sonography program. The field appealed to Pudasaini because of its accessibility. As an aspiring sonographer, her job would consist of conducting ultrasounds on various body parts, creating images for other medical professionals to interpret. Doctors use ultrasounds to look at internal organs and diagnose illnesses and monitor pregnancies and other conditions.
Along with her daughter, she moved in with her sister in Worcester and plans to stay there for 16-month program. While the transition was initially difficult, Pudasaini became more comfortable once she started her clinical placement at Tufts Medical Center in Boston.
"I had no experience in the medical field, so on the first day, I was so nervous. But the sonographers and my preceptor were helpful. I'm still learning, but now I'm confident about talking with patients and getting them ready for the scan," Pudasaini said.
She finds it helpful to think from the patient's perspective, which allows her to sympathize with the pain they are experiencing and work more efficiently. Pudasaini also enjoys the process of conducting scans, finding it fascinating to be able to see the human heart. She said she aims to become a trusted colleague and compassionate sonographer.
"We always scanned each other in class, so we never saw diseased hearts. But now we see people with different conditions every day, and it's interesting," Pudasaini said.