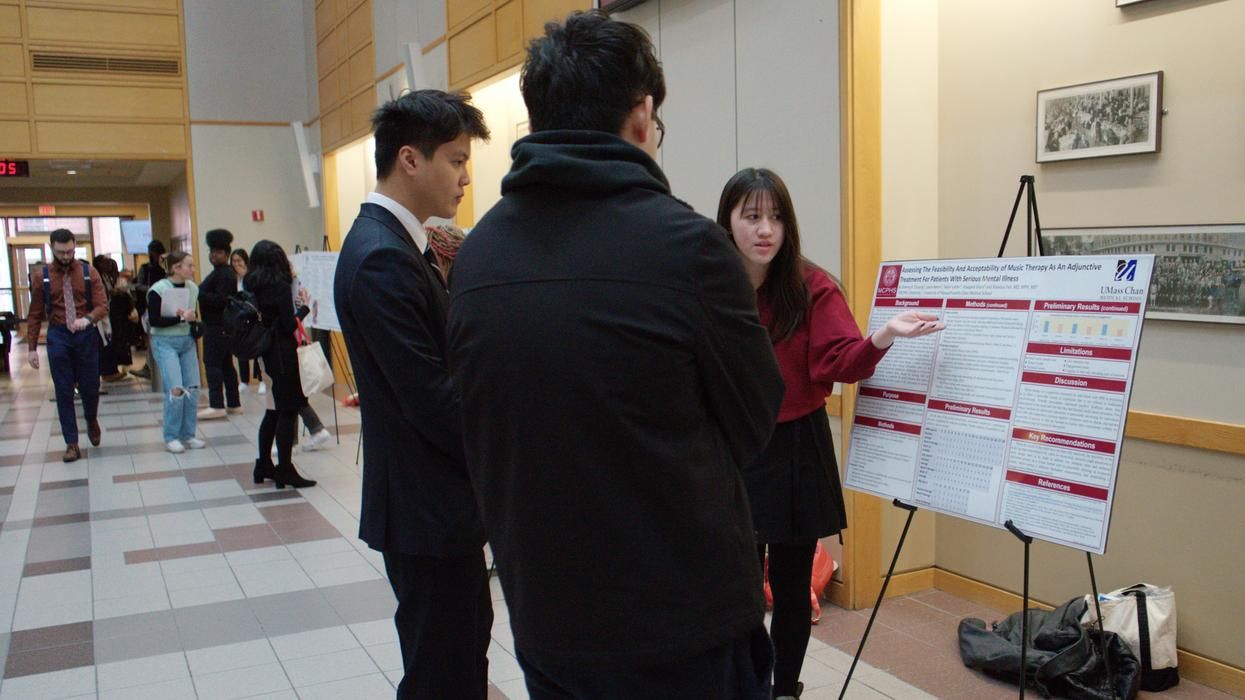 Research, University News | 4/18/2023
Student Research Conference Emphasizes the Importance of Diversity in Healthcare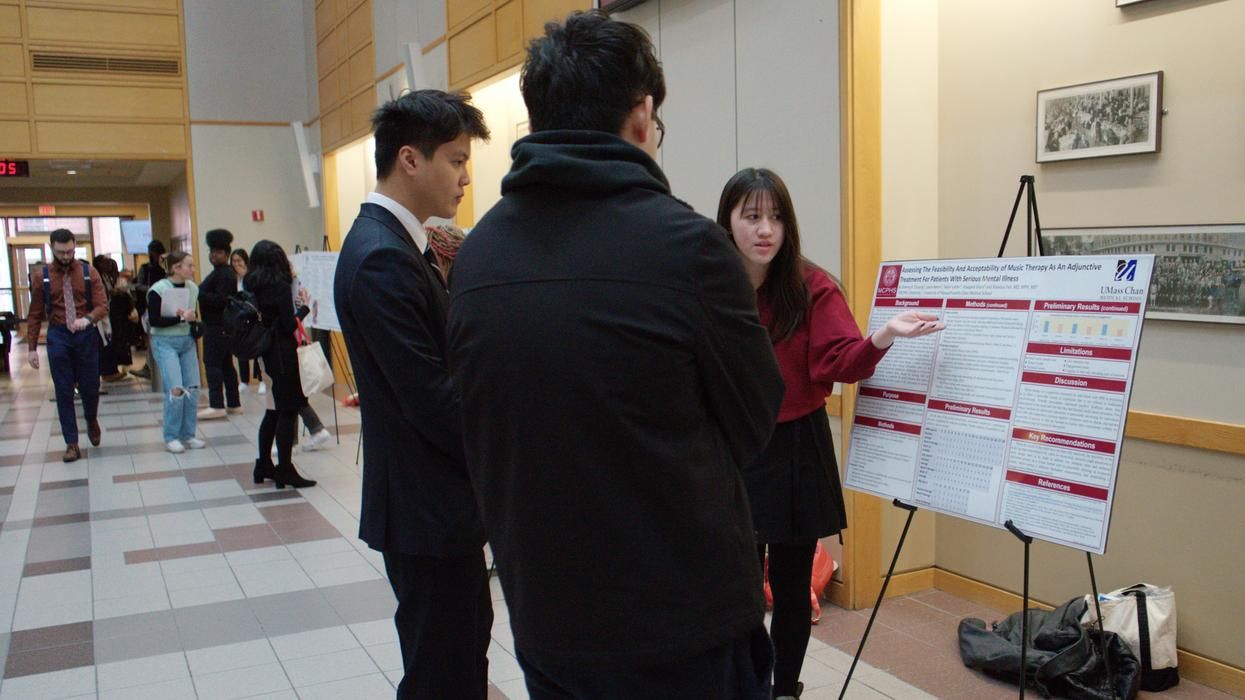 The annual event returned in-person for the first time since its inception.
The Center for Research and Discovery recently hosted the 4th Annual Student Research Conference, where students presented more than 130 projects. Students, faculty, staff, family, and friends gathered at Massachusetts College of Pharmacy and Health Sciences (MCPHS) in Boston to explore a wide variety of topics. Some students started the projects as part of their coursework, while others pursued research through extracurricular opportunities.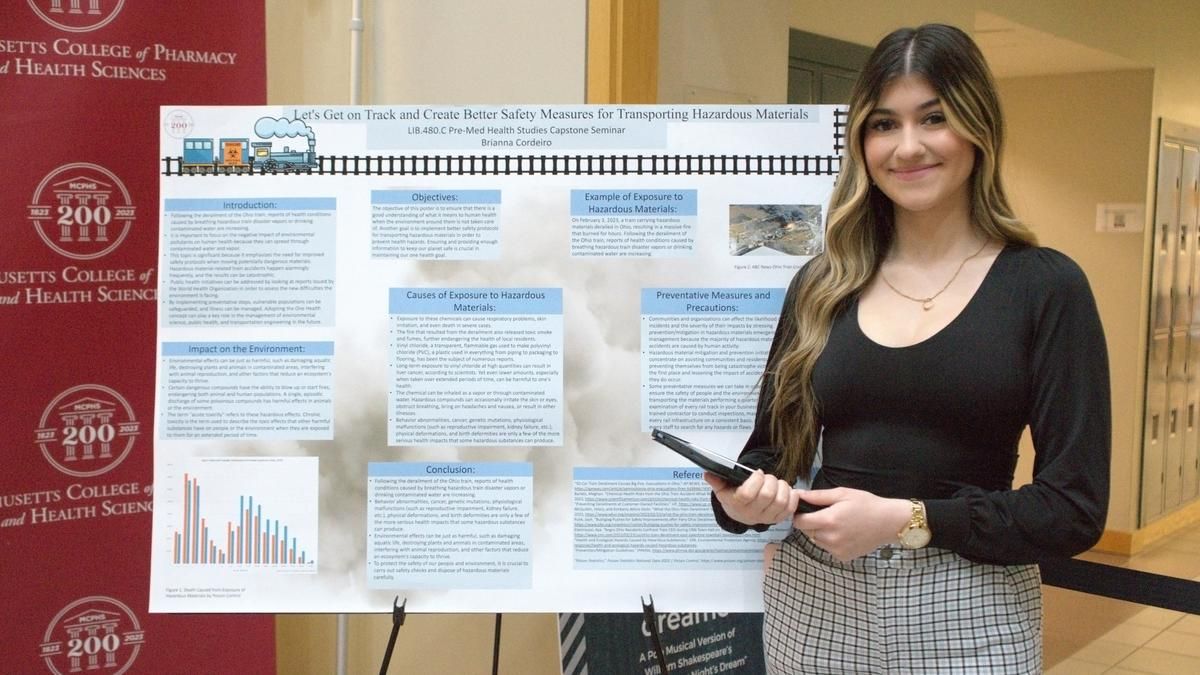 "I wanted to do something on pollution. Then the Ohio train derailment happened. I've done research previously, but this was more in-depth. I learned so much about pollution and how hazardous chemicals like in this case can affect humans, wildlife, and the environment."

Brianna Cordeiro | Premedical Health Studies '23
The theme of this year's conference was A Healthcare Mosaic: The Importance of Diversity in Healthcare. The event began with a keynote address from Dr. Laura Baecher-Lind, Dean of Educational Affairs and Professor of Obstetrics and Gynecology at Tufts University School of Medicine.
"It's important not only for health outcomes, but also for patient satisfaction to ensure the system has providers who better represent the patients they serve," she said.
Dr. Baecher-Lind has dedicated her career to promoting inclusive, anti-racist curriculum. She presented research that illustrates the benefits of promoting diversity in medicine. Though the industry has come a long way, there is more work to be done, she said.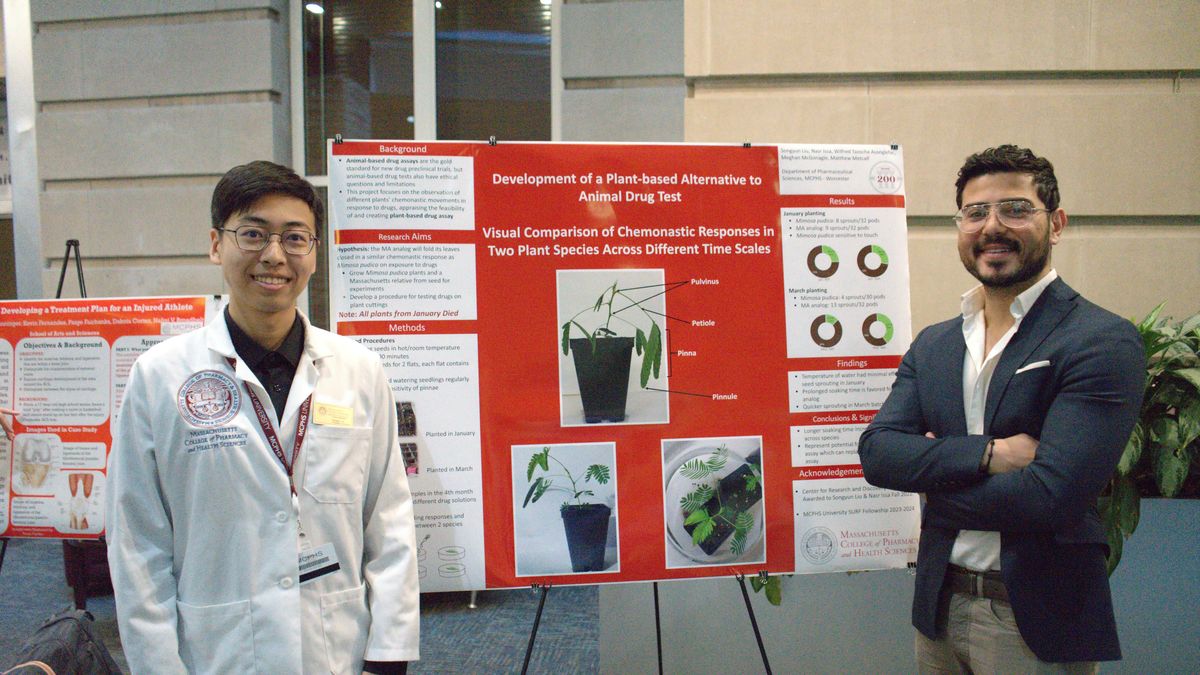 "We have an idea to develop a new platform to test drugs. In this case, we'll use a plant, observing its movements. The plants are sprouting now, and we hope to harvest them in July to begin testing. Besides the ethical reasons, testing drugs on plants is a more affordable option."

Songyun Liu and Nasr Issa | PharmD '25
After the keynote, disability advocate Erin Ryan Heyneman spoke about her very personal experience with research. Three years ago, she suffered an extremely rare stroke-mimicking Multiple Sclerosis (MS) flare, causing cognitive and motor impairments.
"Disability is part of diversity," Heyneman said. "I am proud to identify as disabled. I'm not heroic or inspirational. I'm privileged to have the time, energy, and ability to do my own research and experiment through my recovery. I also had doctors who believed me."
Through her own research and efforts—in addition to working with therapists—Heyneman has made great progress recovering her ability to walk and use of her affected arm. She has committed her career to teaching the importance of inclusion and access.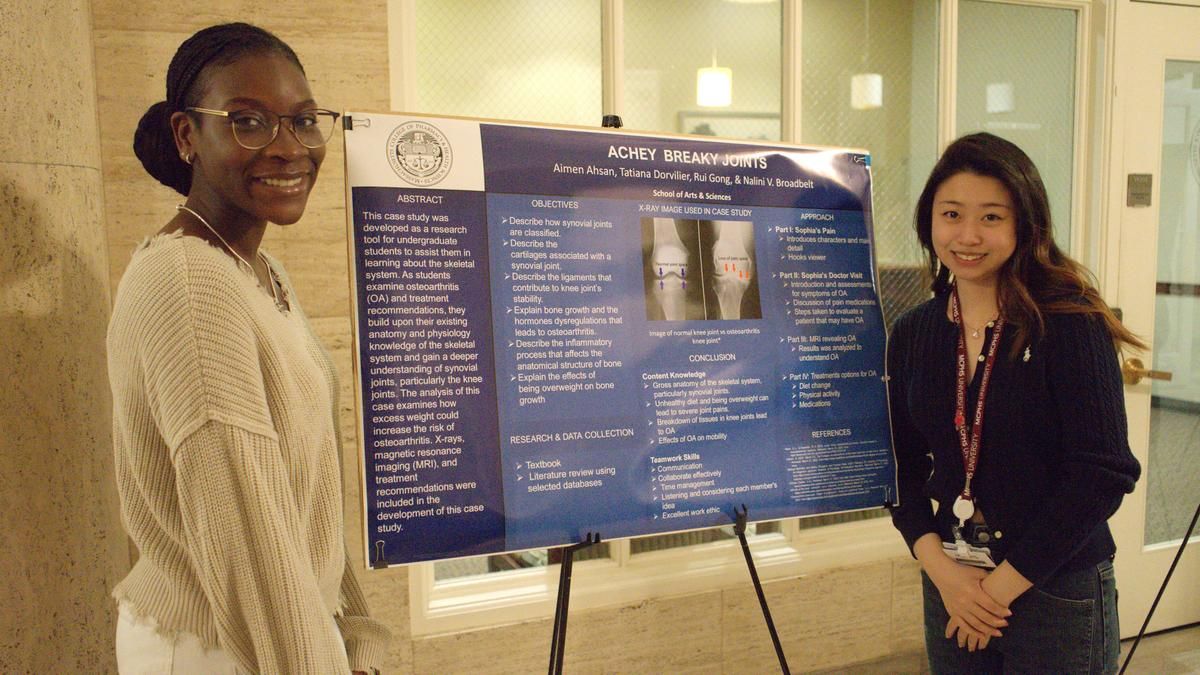 "Our project was a case study of a 45-year-old woman who developed osteoarthritis (OA), primarily in her knees. We uncovered she struggled with obesity, and her weight was putting that pressure on her joints. We focused on how obesity and poor diet affects a person with OA and determined a course of treatment to reduce her pain."

Tatiana Dorvilier | Bachelor of Science in Public Health—Physical Therapy Pathway '27
An MCPHS faculty member evaluated each student research project. Evaluators asked detailed questions about the topic, process, and conclusions in order to give each project an overall score. Students will also receive feedback to use for future research endeavors.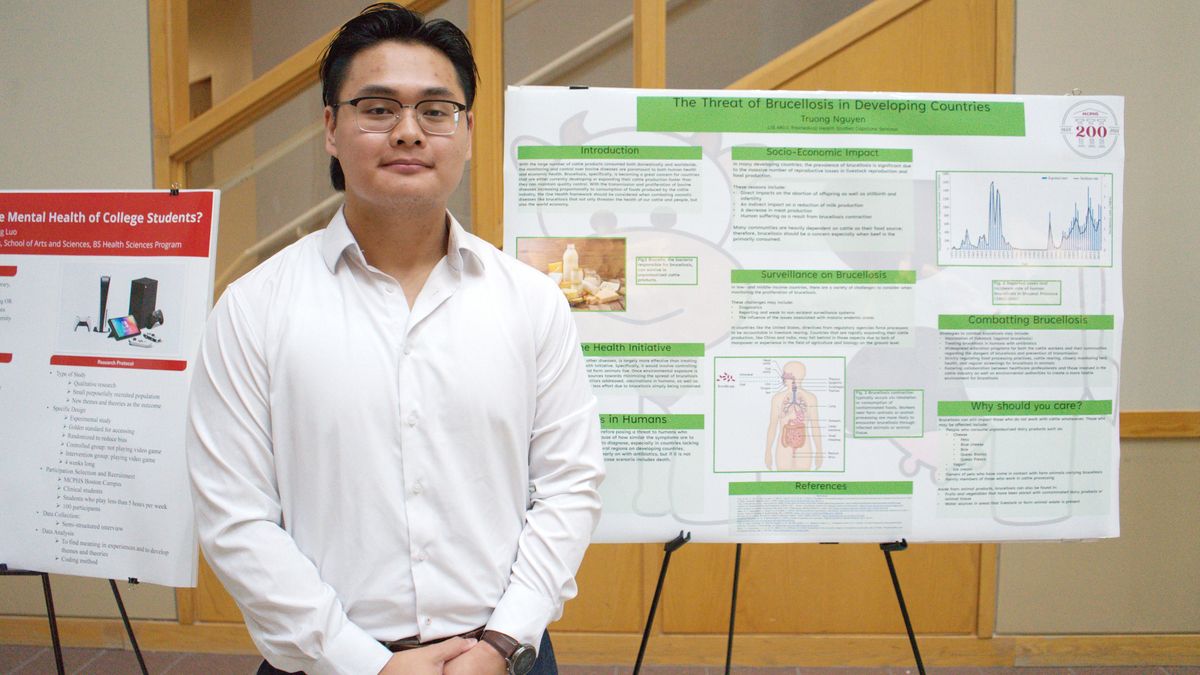 "I have several family members in cattle processing, and I live right next to a farm, so I was curious about the effect of Brucellosis on humans. It's not a major issue in the U.S., but it is in countries where the cattle industry is growing too quickly, and they aren't prepared for outbreaks. The disease can cause serious health concerns for humans, so I examined ways to treat and prevent it."

Truong Nguyen | Premedical Health Studies '23