Certificate of Advanced Graduate Studies — Chinese Herbal Medicine (CAGS)
New England School of Acupuncture (NESA)
Location: Worcester
Start Term: Spring
Your Educational Experience
This program encompasses the comprehensive study of Chinese herbal medicine and its clinical applications.
Upon completion of this program, you will:
compound concentrated granule and raw herbal formulas in a safe and accurate manner.
be prepared to operate a successful Chinese herbal dispensary.
skillfully and successfully treat patients utilizing a wide range of Chinese herbal preparations and formulations.
be eligible to sit for the National Certification Commission for Acupuncture and Oriental Medicine board examination in Chinese Herbal Medicine.
Discover The New England School of Acupuncture at MCPHS
Enhance patient outcomes with Chinese herbal medicine
Safely and effectively utilize Chinese herbal medicine to treat a variety of conditions.
Acupuncture professionals in increasing demand
There are a growing number of job opportunities for acupuncturists and Chinese herbalists as today's healthcare systems rely on integrative care teams.
Read the article
Evidence-based care
Evaluate the efficacy of Chinese herbal formulations through the review of current research and utilize evidence to improve patient care.
A distinguished legacy
NESA at MCPHS is the only accredited acupuncture and Chinese herbal medicine institution in Massachusetts.
Read the article
MCPHS Community Voices
The lived experiences of MCPHS students, partners, and faculty tell an eloquent story. They illustrate just how our student-centered, teaching-first approach keeps us in the top tier of the country's "most transformative colleges." (Money magazine 2020).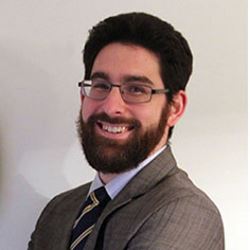 Timothy F. Sobo
| MAOM '12
"Helping someone work through a health issue is one of the single greatest feelings. It's the reason people become doctors, PTs, acupuncturists, RNs, and more—a strong desire to help and heal."
Acupuncture Programs at MCPHS