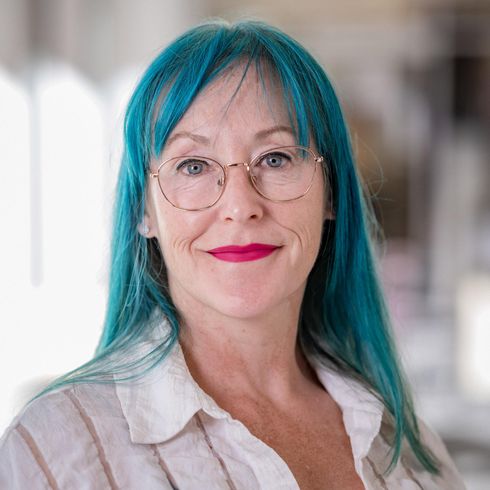 Carol-Ann Farkas, PhD
Professor of English
School
School of Arts and Sciences
Department
School of Arts and Sciences
Office Location
Fennell 222
Boston
About
Education
PhD, English, University of Alberta, Edmonton Alberta, Canada
BA and MA, English, Simon Fraser University, Burnaby British Columbia, Canada
Research Interests
19th Century British Fiction, esp. to do with women doctors
Expert and Non-Expert Knowledge
Feminism
Health Humanities
Popular Culture, primarily representations of women's health, fitness, and strength
Wellness and Contemporary Popular Culture
Writing Center Theory and Practice
Programs
Education
PhD, English, University of Alberta, Edmonton Alberta, Canada
BA and MA, English, Simon Fraser University, Burnaby British Columbia, Canada
Research Interests
19th Century British Fiction, esp. to do with women doctors
Expert and Non-Expert Knowledge
Feminism
Health Humanities
Popular Culture, primarily representations of women's health, fitness, and strength
Wellness and Contemporary Popular Culture
Writing Center Theory and Practice
Programs
Awards and Honors
Farkas, CA. Well, or Weak?: The Construction of Knowledge, Agency, and Competence in Womenns Wellness Magazines." Forthcoming in anthology from Cambridge Scholars Press, edited by Margaret Wiley.
Bodies at Rest, Bodies in Motion: Women's Fitness and Physical Competence. Genders Online. (Spring 2007).
The Woman Athlete Revealed: The Problem of Get-Ups and Glitter for Female Olympians. Popular Culture Review. 18.1 (Winter 2007): 49-60.
Rev. of Walt Disney: Conversations. Ed. Kathy Merlock Jackson. Journal of Popular Culture. 39.6 (December 2006): 1094-96.
Rev. of Chick-Lit: The New Womanns Fiction. Eds. Suzanne Ferriss and Mallory Young. Journal of Popular Culture. 39.5 (October 2006): 902-903.
Rev. of Pictures of Girlhood: Modern Female Adolescence on Film. Sarah Hentges. Journal of Popular Culture. 39.4 (August 2006): 680-82.
"Idle Assumptions Are the Devills Plaything: The Writing Center, the Comp Faculty and the Reality Check." Writing Lab Newsletter. 30.7 (March 2006): 1-5.
Rev. of Female Gladiators: Gender, Law, and Contact Sport in America by Sarah K. Fields. Journal of American Culture, 28.3 (September 2005): 319-20.
"Writing Back to the Writing Exam: Can Writing Centers Teach and Test Without Trauma?" Writing Lab Newsletter 29.2 (October 2004): 6-8.
"Beauty is as Beauty Does: Action and Appearance in Brontt and Eliot." Dickens Studies Annual: Essays on Victorian Fiction.
Eds. Stanley Friedman, Edward Guiliano, and Michael Timko. Vol. 29. New York: AMS Press, 2000: 323-349.
More Affiliations
National Council of Teachers of English
New England Writing Center Association
Modern Language Association
MCPHS Writing Proficiency Exam Committee (Chair)
MCPHS First-Year Composition Faculty Committee (Chair)
MCPHS First-Year Summer Reading Committee
MCPHS Student Conduct Code Review Task Force
MCPHS Academic Standing Committee
MCPHS Faculty Council
Oral and Written Communication Working Group