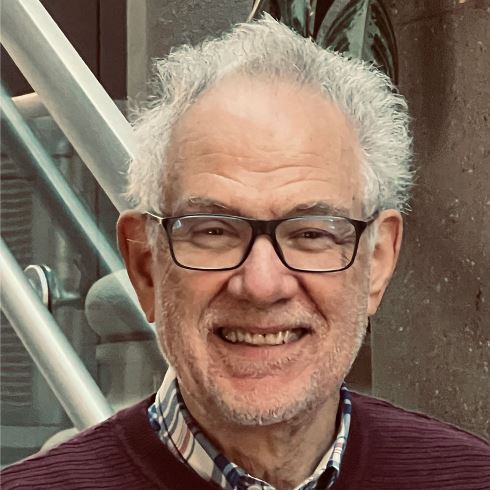 Soterios Zoulas, MA
Adjunct Instructor of Communication Studies
School
School of Arts and Sciences
Department
School of Arts and Sciences
About
Professor Zoulas is a veteran communications practitioner, teacher, and writer/researcher who has more than 25 years of experience in public relations, journalism, radio, and television, including positions as director of public affairs for the Massachusetts Board of Regents of Higher Education and director of media relations for the Massachusetts Board of Education and director of Communications at the Annenberg Institute, Brown University.
Professor Zoulas has earned a B.A. in Philosophy and Politics from Boston University and M.A. in Modern European History from Assumption University. He also attended the mid-career program at Harvard University's Kennedy School of Government. He focused on the nexus of press, politics, and policy at the Shorenstein Institute. Professor Zoulas also attended the University of Massachusetts, Amherst. He participated in a summer program on Freedom of Expression at Oriel College, Oxford University. He is also certified to teach online courses. He is an accredited member of the Public Relations Society of America.
Professor Zoulas was a daily news reporter for the Worcester Telegram & Gazette and worked for the New York Times as a news assistant. He produced, directed, and hosted an award-winning documentary on disabled children. The television documentary called Michael, Susan, and Steven received an Emmy nomination. He also created and hosted a three-time awarding winning radio talk show called Zoullies' Lunch. He also co-produced and co-hosted a television interview show with a live audience called Forum 38 on WSBK-TV. The Massachusetts State House Press Corps also named him the most effective press secretary in 1990. He is now the host/producer of Global Village, a Sudbury TV production.
Professor Zoulas has taught communications and government at Quincy College for ten years. He chaired the communications department there for three years and was chair of the faculty senate for two years. He was Associate Professor and headed the communication and theatre arts department at Eastern Nazarene College for eight years, reformed the curriculum, and established new courses and new programs to increase enrollment. He has also taught communications at Brown, MCPHS, Bentley University, and several other colleges in Greater Boston. He developed and introduced a new Brown University course on school reform and the media. He has also taught communication courses at Bentley University for six years and health communication courses at MCPHS University for 12 years.
Professor Zoulas was president of Zoulas Communications, a public relations consulting firm celebrating its 20th anniversary. Clients have included public and private colleges and universities, college loan companies, large and small businesses and professional organizations, government agencies, trade associations, and nonprofit corporations. He has consulted with many top colleges and universities, including Wellesley College, the University of Massachusetts, and Simmons College.
Professor Zoulas presented a response paper on press restrictions in Nigeria during the 1970s military dictatorship at Oxford University in the summer of 2004. In September 2005, he gave a talk on intercultural communications at a workshop sponsored by the University of West, Bristol, the U.K., in Northwest Greece. In November 2005, he was part of a panel discussion on religion, media, and popular culture sponsored by Calvin College and the National Communication Association. He has also organized several conferences on press, politics, and education policy during the past ten years in Cambridge and Boston, MA, Providence, RI, Houston, Texas, and San Francisco, CA.
Professor Zoulas secured $10,000 of private funding for a conference called Blasphemy and Free Expression and Journalistic Ethics in collaboration with the Boisi Center for Religion and Public Life in Boston College in 2007 at Boston College. He later presented a paper on the same topic at the National Communication Association conference in San Diego, California.
In the fall of 2008, he completed a three-year project that included an academic conference on the issue of immigration in general and Greek American migration in particular that attracted academics from the E.U., U.K., and the U.S. (www.100yearsinamerica.org). The project led to the publication of a book that Professor Zoulas co-edited, entitled 100 Years in America, published by The University of the West of England in 2010. The Hellenic College Press published his second book, Tales, Rituals and Songs: Exploring the Unknown Popular Culture of a Greek Mountain Village, in 2016.