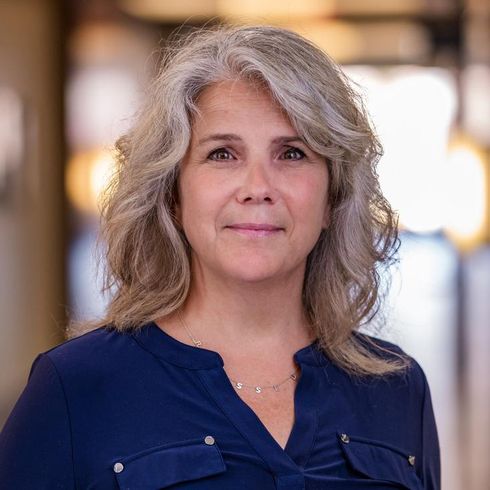 Michelle Dowling, OTD, OTR/L, CHT, CLVT
Assistant Professor
School
School of Occupational Therapy
Department
School of Occupational Therapy
Office Location
MBMT 129
Worcester
About
Michelle Dowling, OTD, OTR/L, CHT, CLVT, has been an occupational therapist for over 30 years, specializing in orthopedics, neurological disorders, and low vision. She is a certified hand therapist and certified low vision therapist. Dr. Dowling earned her Doctor of Occupational Therapy from the University of Alabama Birmingham. She worked for several years as an adjunct professor at MCPHS Manchester before becoming full-time faculty on the Worcester campus.
Dr. Dowling has been a fitness instructor for over 20 years and is certified in Yoga. She merged her yoga skills with her interest in serving the low vision population with her doctoral capstone. Her research was published in 2022.
At MCPHS, Dr. Dowling teaches Evidence-based Practice, Vision and Cognition, Environments and Technology, and Adult Rehabilitation. She has also taught courses on mental health, adult assessments, and motor performance across the lifespan.