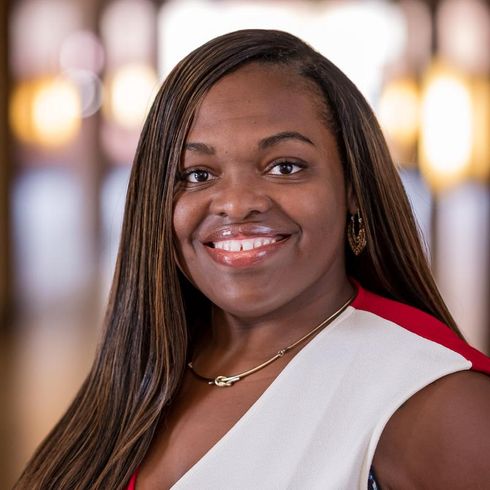 Caroline Tomekowou, LMHC, PMH-C
Director of Counseling Services, Worcester
Department
Student Affairs
Office Location
40 Foster, 109
Worcester
About
Caroline is a Worcester-based Licensed Mental Health Counselor. Born and raised in Providence, RI. She earned a Bachelor of Art degree in Psychology, from William Patterson University of New Jersey, and her Master of Education in Psychology from Springfield College with concentrations in Clinical Mental Health and Marriage and Family Therapy. She has 10 years' experience in Emergency Mental Health and Crisis Intervention in the Hospital and Community Mental Health settings. Caroline brings additional clinical experience from Psychiatric Inpatient Hospitals, Jail Diversion and Police response programs.
Caroline also holds a national certification in Perinatal Mental Health where she served as an outpatient and family therapist for reproductive and postpartum families and individuals. Caroline has provided trainings and given talks at the Massachusetts State House, Atrius Health Care, and Women's groups on this topic.
Caroline previously taught in an adjunct position at Assumption University in the Human Services and Rehabilitation Studies Dept, as well as guest lecturing in several Women's Studies courses.
Caroline's therapeutic setting is one that fosters empowerment, advocacy, acceptance, and skill building, this is done through Caroline's clinical skills of CBT, Exposure therapy, Talk Therapy and Basic Internal Family Systems work.
In her spare time, she travels with her family but only to places with a beach! She enjoys all things music, dance, and Movies.