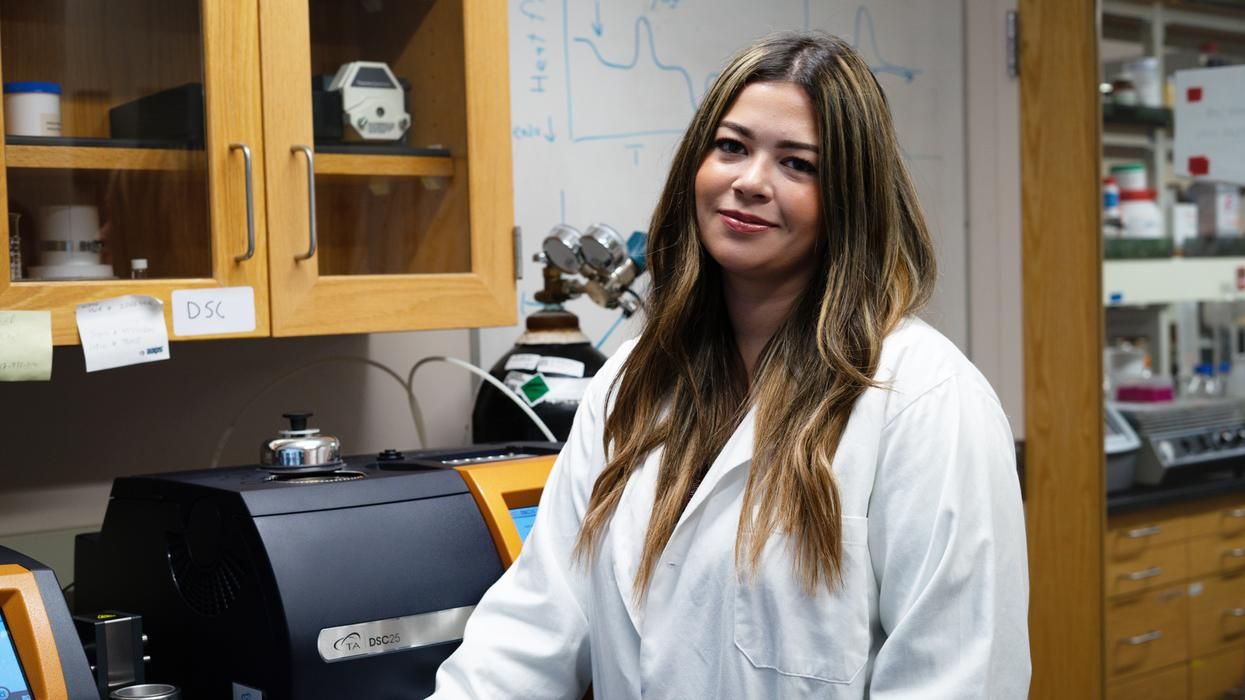 Student Spotlight | 10/14/2022
Aspiring Doctor Discovers Passion for Chemistry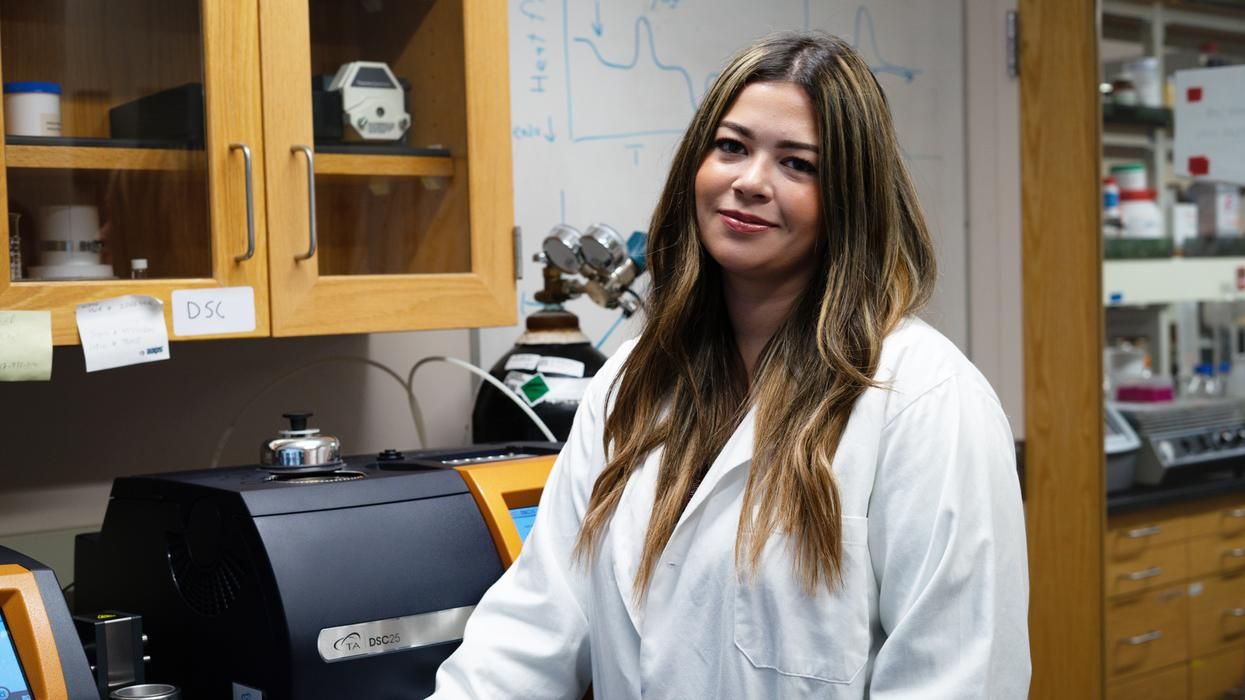 MCPHS student thrives through adversity on her journey to medical school.
It's no secret that the journey to becoming a medical professional, especially a Doctor of Medicine, is difficult. It requires discipline, confidence, and perseverance. These are skills Alma Luana Chavarria, Bachelor of Science in Chemistry '23, didn't know that she had until she was put to the test.
"It wasn't until after I graduated high school that I realized I really enjoyed school and learning," she said. "I thought, if I have the passion to do more, then it's a waste not to."
This realization came as Chavarria was taking community college courses. She had secured her spot at the Fashion Institute of Design & Merchandizing and was working to complete some general education credits. She excelled in the classes and got the "itch" for more.
"It was a moment when I had to reevaluate what I wanted to do with my life," said Chavarria, who decided to pivot. "After community college, I became a certified emergency medical technician (EMT) and was at the top of my class. At that point, I had my sights focused on medicine."
Chavarria wasn't surprised by her inclination toward the field. Her dad is an emergency room physician assistant, and several of her extended family members are also medical professionals. She decided to follow in their footsteps and landed at MCPHS. But she knew the pursuit of this new career path would not be an easy one.
"I was a good student growing up and never really had to try for my grades," she said. "I knew college would be a challenge, and I wanted to prove to myself that I could do it."
Her first year, Chavarria was most intimidated by chemistry. She had little knowledge of the subject and knew that if she wanted to continue down a science path, she would have to find a way to master it. That first semester, if she wasn't sleeping, she was in her dorm room studying.
"I learned so much about myself during that time," she said. "It was hard work and sometimes painful, but through the process I actually fell in love with chemistry."
Chavarria was particularly fond of her professors. They made her feel comfortable and confident, helping her to overcome her nerves. With their encouragement, she joined the Chemical and Biological Sciences program and began to focus on the unique opportunities it had to offer.
Over the summer, Chavarria got to present her honors research at the American Chemical Society conference in Chicago with Songwen Xie, PhD, Director of the Bachelor of Science in Chemistry program. Dr. Xie synthesized a dozen new molecules, and it was Chavarria's responsibility to analyze the characteristics of each one. This year, she will work to publish the findings and take the first steps toward discovering what the new molecules do and how they may be used in the future.
"Dr. Xie is my role model," she said. "I wouldn't have wanted to do this work with anyone else."
Chavarria has spent her time at MCPHS pushing the boundaries of her own abilities. She's found the purpose, expertise, and skills that will guide her through medical school someday. She's also learned to stop defining her worth by what she thinks she is or is not capable of.
"When you work really hard at something you don't think you can do, but it goes well and you start to get things right, it feels really good," she said. "I wanted to prove to myself that I could succeed in medicine, and during that process, I realized I never want to stop."