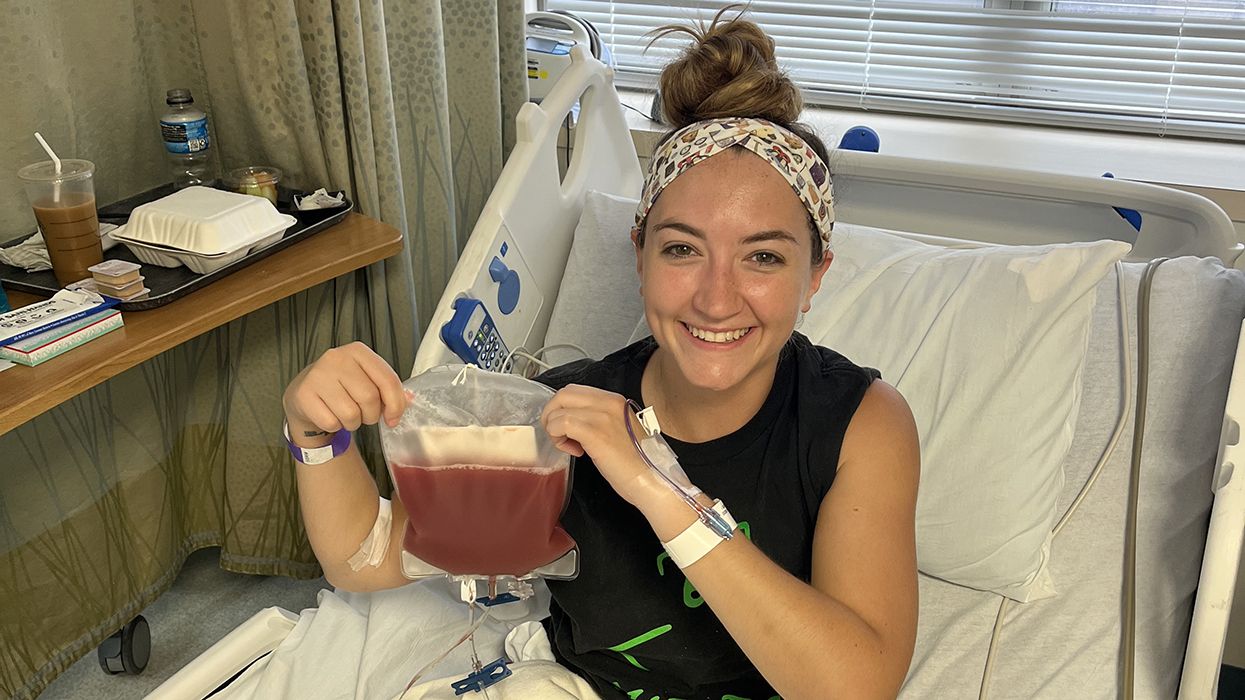 Student Spotlight | 10/16/2023
'An Easy Choice': Manchester Student's Blood Stem Cells Save a Stranger's Life
By Emily Halnon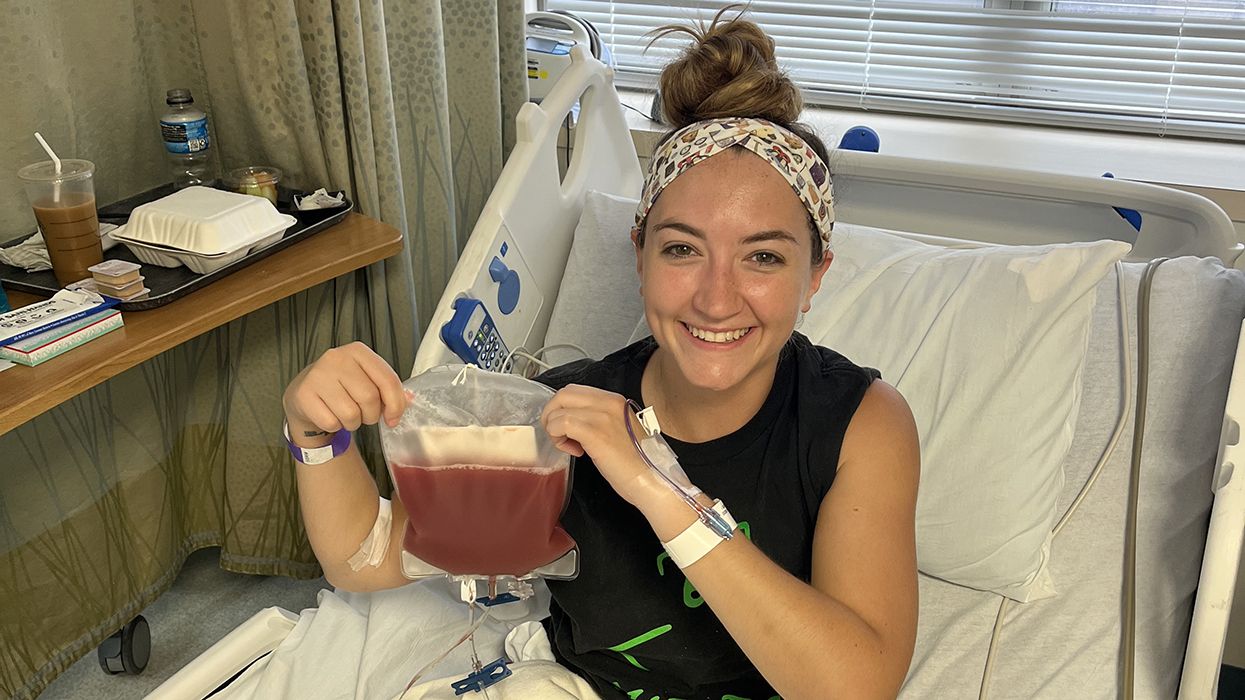 For aspiring nurse Shea Mathews, helping people is already her profession.
Shea Mathews was in high school when she learned she could potentially help save someone's life.
She was in a health occupations student group and learned how nonprofit organizations like Be the Match connect bone marrow and stem cell donors with patients in need of a transplant. This kind of donation can offer the best chance for a cure to life-threatening blood cancers like leukemia and lymphoma. She was immediately interested.
The Massachusetts College of Pharmacy and Health Sciences (MCPHS) nursing student was too young—donors must be at least 18 years old—to sign up then. But when she was 20, the organization came back onto her radar. She was helping the same student group raise awareness about the importance of donations and decided to join the Be the Match Registry. She even did a live Instagram post, showing viewers how easy it is to provide a swab for the donor database.
Mathews wasn't expecting a call from Be the Match anytime soon. Matches are rare, she said. And they can take a while if they do occur due to the genetic complexity of the matching process.
But, three years later, her phone rang. She had matched with someone with a rare blood cancer who needed a blood stem cell transplant.
"I was so happy to get that call," she said.
Mathews can only share limited patient information due to patient privacy restrictions. But she says the things she learned about the individual, who's an older gentleman, reminded her of her father and reinforced her desire to give.
"The second I heard more about who needed my donation and why they needed it, I knew I had to do something," she said. "I felt like I was automatically connected to them, making donating an easy choice."
The donation process was a bit involved and often conflicted with her schoolwork. Mathews needed several rounds of lab work and a complete physical before the transplant.
"I had to keep rescheduling exams and missing classes," Mathews said.
However, her MCPHS professors and deans were more than happy to accommodate her medical appointments, grant extensions on course work, and excuse absences.
"We were supportive and encouraging because Shea's actions were selfless," said Carla Smith, MSN, RN, CNE, Assistant Professor in the School of Nursing on the Manchester campus. "As educators, we strive to instill responsibility and compassion, but Shea's willingness to donate demonstrates a deeper application of these concepts."
When it came time for the transplant, Be the Match flew Mathews and her boyfriend to Washington, DC, for three days. She had to self-administer filgrastim injections before the transplant, which stimulates the
production of blood-forming cells in the bloodstream. The injections caused side effects like fatigue and headaches, but Mathews kept thinking about why she was doing it to relieve the discomfort.
"I knew that no matter how terrible I might feel, it was nothing compared to what the patient was going through," she said.
For the donation, Mathews spent about seven hours hooked up to IVs at Georgetown University Hospital. To pass the time she joined her nursing classes virtually.
"I Zoomed into my pediatrics class," she said. And because the IV hookup made moving one of her arms impossible, her boyfriend stepped in to take notes.
The donation process also provided Mathews with an inside look at patient care.
"It gave me a perspective on the type of nurse I want to be and which approaches to patient care I appreciated myself," she said. She remembers the nurses who showed her compassion and did little things to care for her and help make her more comfortable.
"I think this experience will elevate her empathy for others, to understand truly the patient's viewpoint from the hospital bed," said Smith. "Not many nurses can experience healthcare from both perspectives."
Patient care led Mathews to nursing and MCPHS in the first place. She earned a master's degree in public health from Boston University and loved the public health work but missed the patient care aspect. She decided to pursue a nursing degree and is in the final semester of the accelerated Bachelor of Science in Nursing program in Manchester. She is still deciding what kind of career she'll pursue after graduation. But Mathews said one thing's for sure.
"I'll donate again if I can," she said. "Healthcare workers need to see the importance of donations like this. It's incredible that I could take just a few days out of my year to save someone's life."