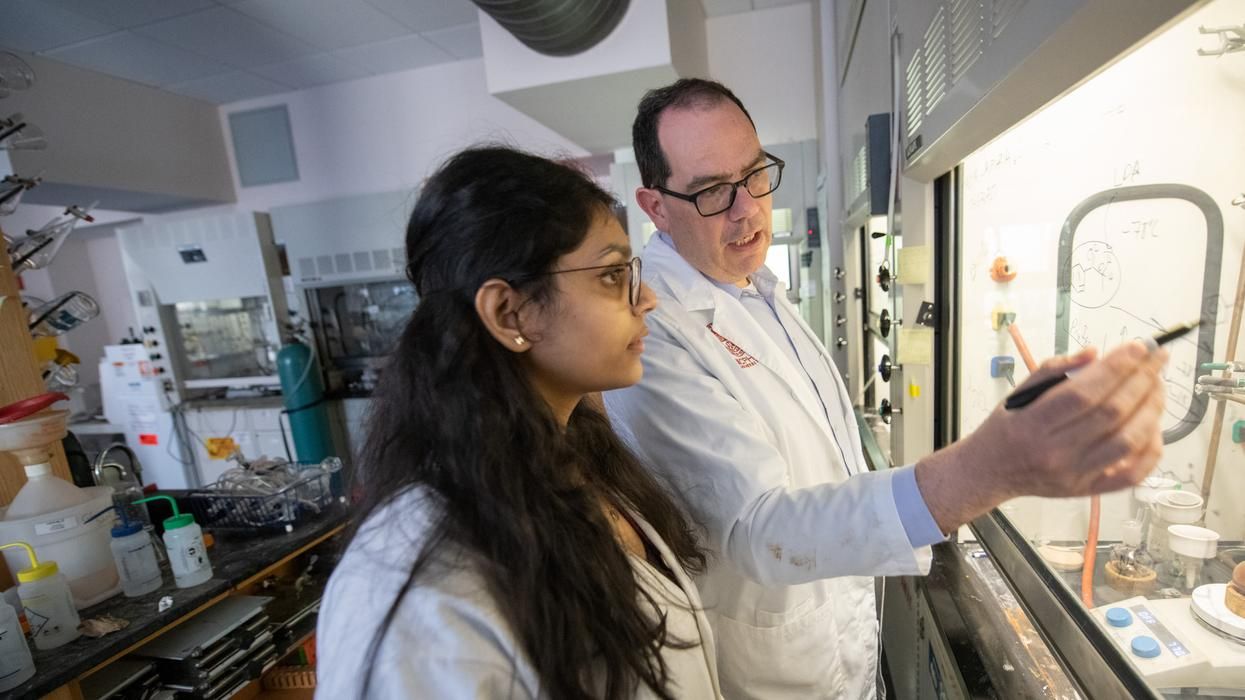 University News | 9/18/2023
Massachusetts College of Pharmacy and Health Sciences Receives Major Grant for Workforce Development
By Maaha Rafique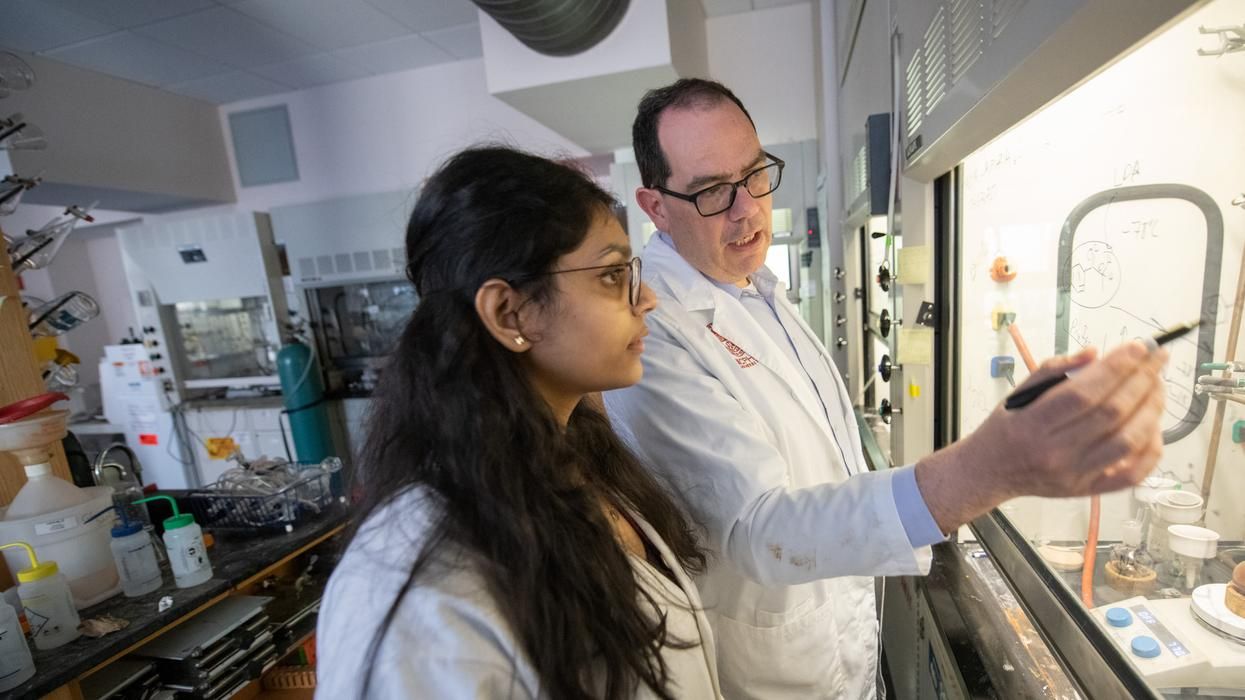 A grant from the Massachusetts Life Sciences Center will allow the University to expand its life sciences efforts.
Led by its Center for Life Sciences, Massachusetts College of Pharmacy and Health Sciences (MCPHS) has been expanding its focus on life science practice and education as it continues to prepare individuals for careers in a burgeoning industry. Now, a new grant from the Massachusetts Life Sciences Center (MLSC) will enable students at the University to acquire and demonstrate skills that employers look for in job candidates.
MCPHS, currently celebrating its Bicentennial year, has been a leading provider of graduates into the life science space for decades and continues to expand its wide array of new and existing programs, including through offerings in biotechnology, health data science and analytics, regulatory science, and clinical investigation and development. The University has more than 100 degrees and certificates and has a global reach, with students and alumni from 90 countries.
MCPHS will use the $750,000 grant, the maximum amount awarded by the MLSC, to purchase new lab equipment, upgrade existing equipment, and create a system that will allow students to earn and display digital badges and micro-credentials that signify familiarity or competence with the advanced scientific instruments. 2023 is the second year in a row that MCPHS has received a grant from the MLSC; last year, the University was awarded $630,000. Since any undergraduate or graduate student will be able to earn badges, this year's award is also more expansive than last year's grant, which focused on training a smaller group.
"MCPHS is an established leader in life sciences practice and education, and we continue to keep pace with new scientific advances, including the latest developments in industry lab skills," said Richard J. Lessard, President of MCPHS. "The grant from the Massachusetts Life Sciences Center will help us to ensure that today's students become tomorrow's life science leaders."
"The state-of-the-art pieces of equipment we are purchasing are the tools that leading biotechnology, biopharmaceutical, and biomanufacturing companies are using," said Frederick Frankhauser, JD, MBA, RPh, Department Chair of Pharmaceutical Business & Administrative Sciences. He led the team that applied for the grant, which was a collaboration between the School of Pharmacy-Boston and the School of Arts and Sciences. "Students will have the opportunity to strengthen their training here and solidify their chances of employment once they leave our doors."
The University is committed to producing "job ready" graduates. Digital badges and microcredentials will serve as a major signifier of skill and therefore employability. Each badge will be earned by passing a knowledge test to demonstrate understanding of what a particular tool or piece of equipment does. In contrast, a microcredential will indicate competency and the ability to use the tool. To earn a microcredential, students will work directly with faculty who will train them on the equipment.
"By offering the digital badges, we will be able to expand the number of students that have familiarity with the equipment," said Ronny Priefer, PhD, Associate Dean of Graduate Studies and co-lead in this grant. "And the students who earn micro-credentials will be ready to use the equipment from day one on the job."
Obtaining a grant from the MLSC for the second year running reinforces the University's leadership position. Life sciences companies are increasingly recognizing the need for new talent to fill roles in New England and beyond, and many are partnering with MCPHS to develop their workforce.
MCPHS is taking innovative approaches to train students and open doors, preparing a new crop of workers who are curious and enterprising as well as technically skilled. The grant builds on other recent developments, including the launch of Bioversity, an ambitious workforce development initiative for which MCPHS is the inaugural higher education partner.
"MCPHS is highly attuned to the needs of employers and the potential of our large and accomplished student body," said Caroline Zeind, PharmD, RPh, Vice President for Academic Affairs and Provost. "We are working tirelessly to ensure that our students are well-equipped with lab skills and real-world experience to succeed in rewarding careers across a wide array of jobs in the life sciences."