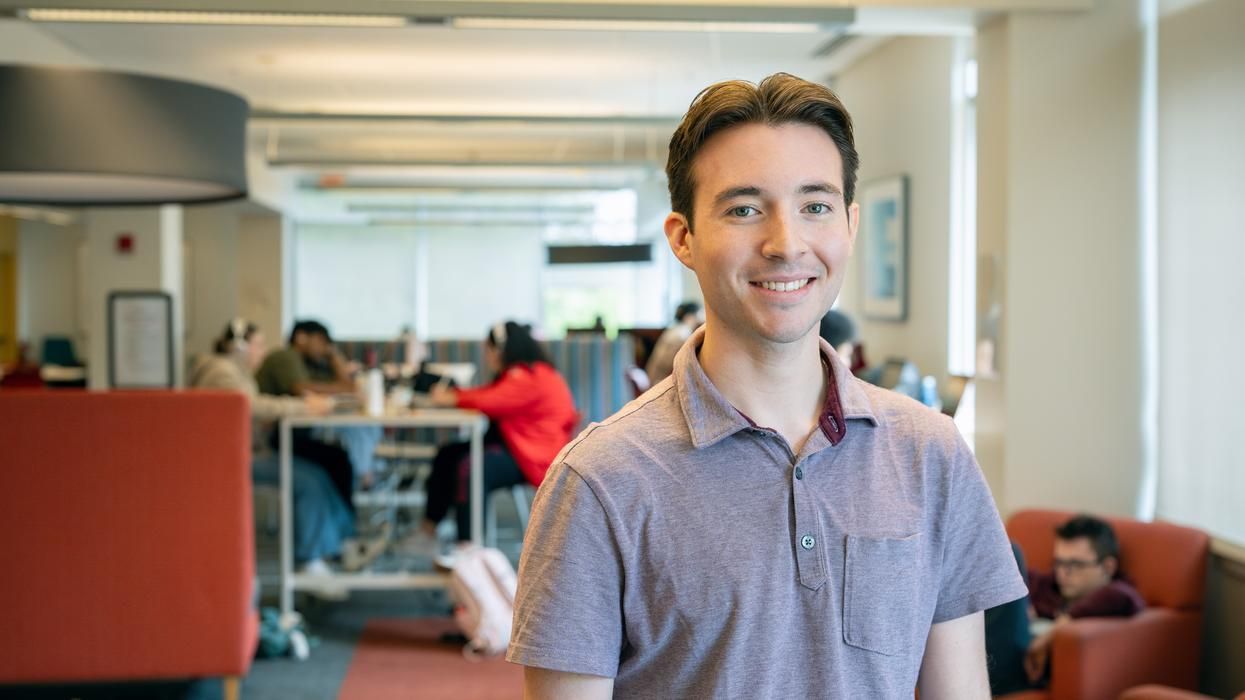 Student Spotlight | 10/3/2023
MCPHS Chemistry Student Named 2023 Goldwater Scholar
By Maaha Rafique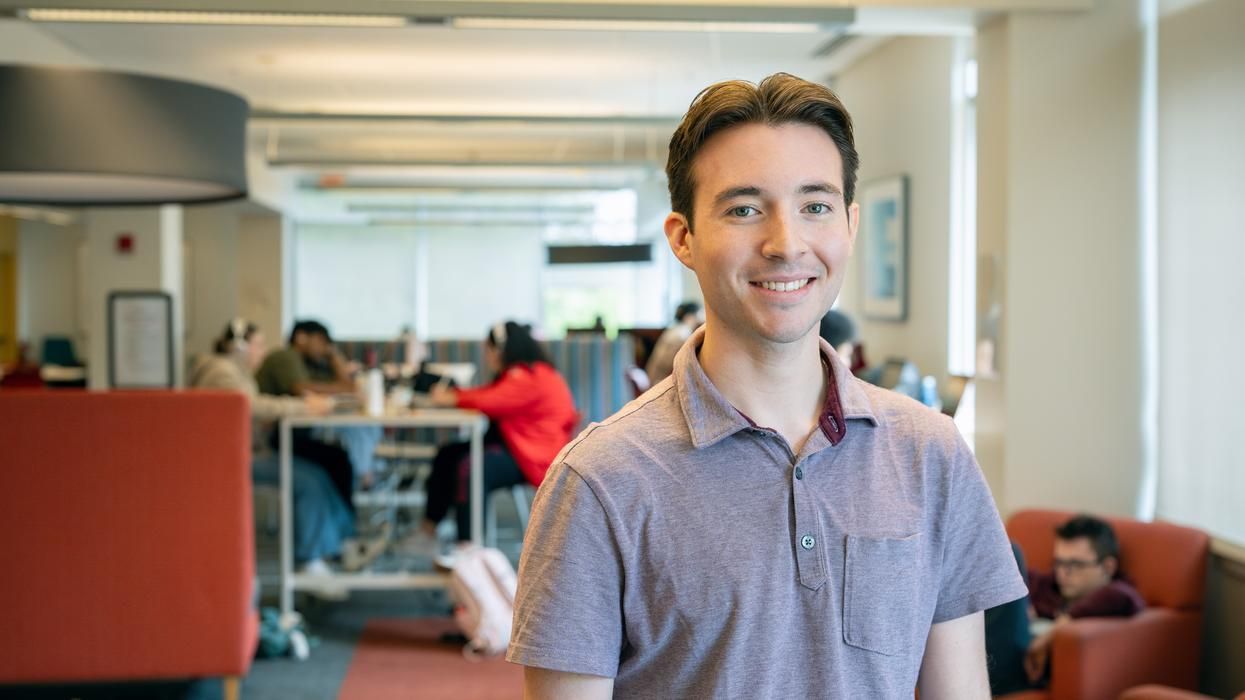 Caleb Heaslip's excellence in science and research earns the prestigious scholarship.
A Massachusetts College of Pharmacy and Health Sciences (MCPHS) chemistry student is the recipient of a 2023 Goldwater Scholarship.
Caleb Heaslip, BS '24, is among the 413 students selected for the scholarship, widely considered the most prestigious in the nation for math, science, and engineering, from a pool of 1,267 nominations nationwide. He plans to become a physician-scientist and combine clinical experience with lab skills. One day, he hopes to head up a laboratory and lead a team of scientists.
However, pursuing a research-focused health sciences career differed from Heaslip's original aspiration. Growing up in Bridgewater, Mass., Heaslip dreamed of attending the Coast Guard Academy in nearby Rhode Island. Chronic asthma prevented him from passing the physical fitness tests required to join the military. He then began to consider a career in health sciences, inspired by the death of a family friend from cancer and his desire to work in a service-oriented profession. Eventually, this new goal led Heaslip to MCPHS.
"My journey towards medicine wasn't a linear thing. In middle and high school, I did not know that I wanted to pursue a career in healthcare, but I did know I wanted to do something that I care about, that I'm passionate about, that I'm proud to tell people about," Heaslip said.
While he originally wanted to be a physician assistant, Heaslip soon found a passion for research. He went on to spend a summer completing research in the oncology lab at the University of Michigan. At the Keck Graduate Institute in California, he participated in an undergraduate research program, studying population health and drug development.
Heaslip currently has a position at the Dana-Farber Cancer Institute, where he researches pediatric oncology. He also spends time shadowing other scientists and interacting with the patients, children who often suffer from rare cancers.
"It's touching because when you're just doing lab work, you can get tunnel vision, and it always helps to take the bird's eye view. Without those emotional experiences, connecting the science to the why would be hard," Heaslip said.
The Barry Goldwater Scholarship and Excellence in Education Foundation was established by Congress in 1986 to honor U.S. Sen. Barry Goldwater, the five-term senator from Arizona. The scholarship supports students like Heaslip who intend to pursue research careers. Heaslip learned about the scholarship from Alex Trayford, Assistant Dean in the School of Arts and Sciences.
"I got to know Caleb his first semester at the University because he happened to be in my Introduction to the Major course. He's the kind of student it's a pleasure to work with. He's talented academically and knows the value of medical-based research and its capacity to impact the lives of so many," Trayford said.
As part of the process, Heaslip prepared for months before the deadline to answer the essay questions included in the application.
"You want to communicate your truest passions, what motivates you to do science, and what you want to do with your career. Sitting down and writing that out was cathartic," Heaslip said.
The Goldwater award isn't Heaslip's only recent accomplishment. He was also one of four undergraduates in the Northeast to be awarded a Grant-in-Aid by the Northeastern Section of the American Chemical Society (ACS). The grant will facilitate his attendance at the 267th ACS National Meeting in March 2024. As part of the award, he'll also present a paper at the event.
In addition to excelling academically, as proven by the Highest Two-Year GPA Award from the School of Arts and Sciences in 2022, Heaslip keeps busy by volunteering and being a Resident Assistant, among other activities. Born into a musical family, he sings in the Colleges of the Fenway Chorus and serves as the group's vice president. He balances it all by remembering what matters most.
"As cliché as it sounds, I don't like just sitting still and waiting for things to happen. My biggest goal is to live life meaningfully and purposefully. I don't want to have the regret of feeling like I wasted an opportunity. I want to be present for every moment," Heaslip said.