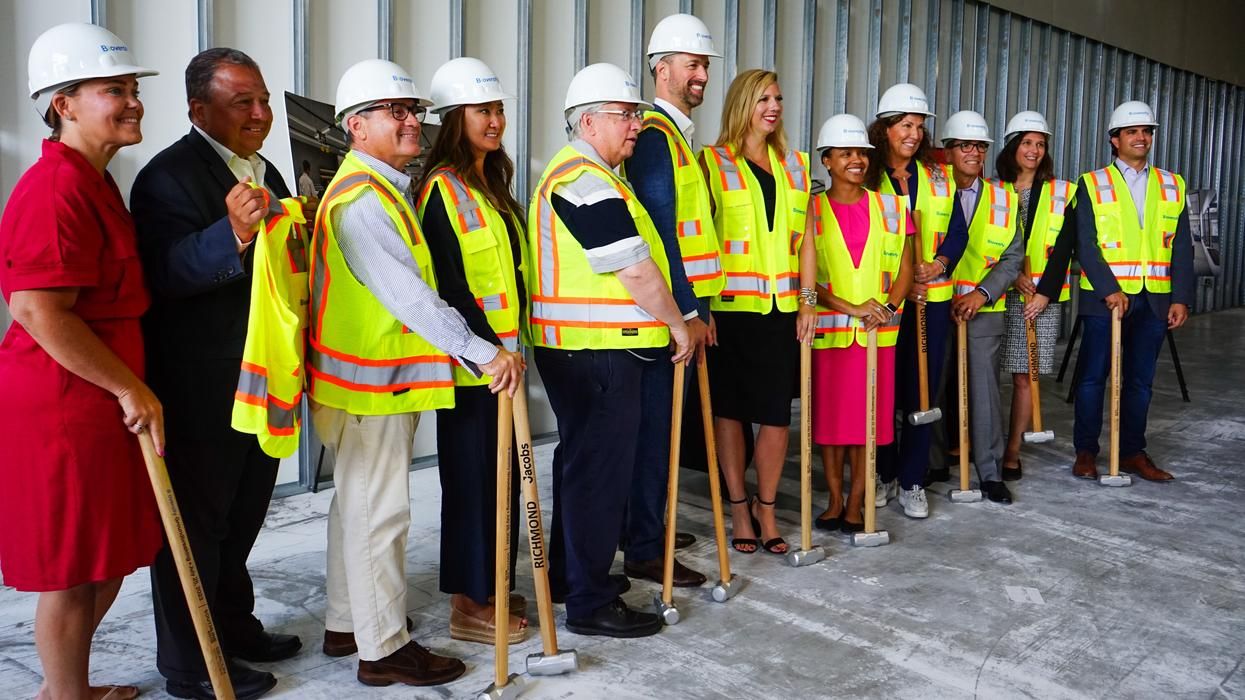 University News | 7/25/2023
'A Remarkable Moment': MCPHS Helps Break Ground on Workforce Training Center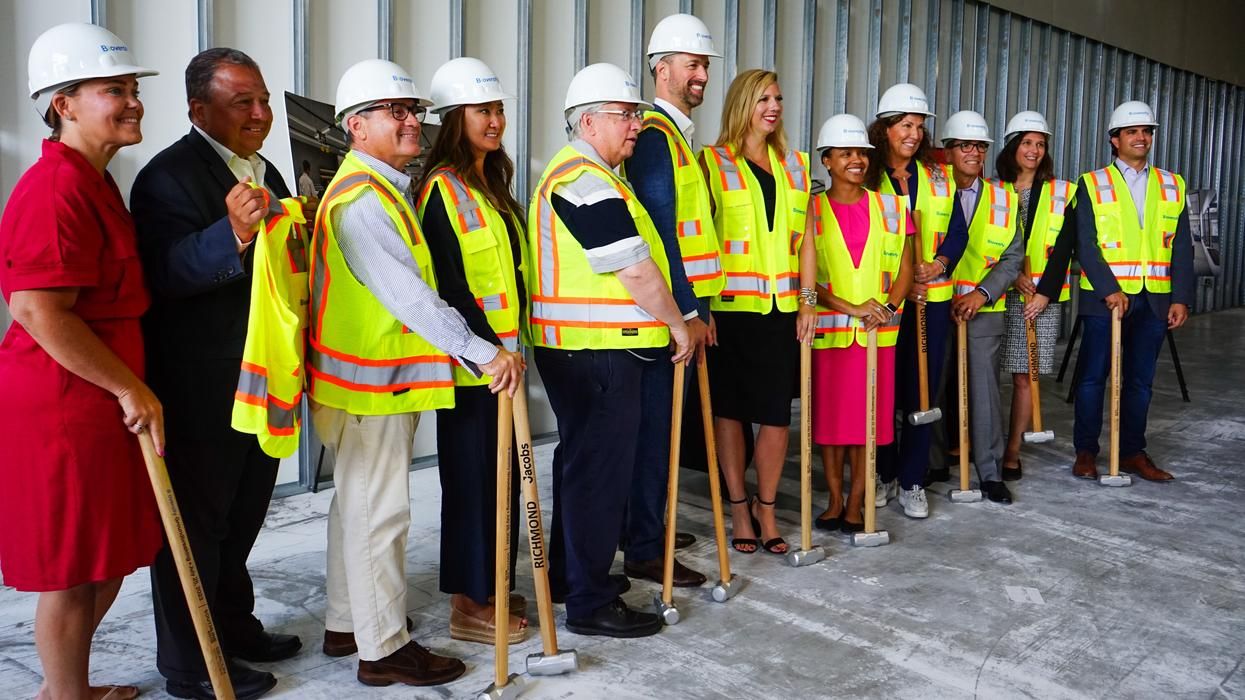 The School of Professional Studies is designing the curriculum for the center's first trainees.
Massachusetts College of Pharmacy and Health Sciences (MCPHS) was recognized as a key partner and leader in the state's life sciences ecosystem during a groundbreaking ceremony for a workforce training center at Southline Boston in Dorchester. The event, held July 25, signals the next step in the University's collaboration with the Massachusetts Biotechnology Council (MassBio) to bring Bioversity, a workforce development initiative, to life.
Under the leadership of Carol Stuckey, Dean of the School of Professional Studies, MCPHS is designing the curriculum for the first cohort of trainees, who will learn at the old Boston Globe headquarters on Morrissey Boulevard after it is renovated. The goal is to bring educational opportunities to an underserved community while supporting the regional economy.
"We are thrilled to bring the life sciences expertise of our faculty to the residents of Dorchester and the neighborhoods of Boston," said Stuckey.
Construction is expected to be finished later this year, when a state-of-the-art 4,000-square foot lab and classroom space will be ready. The program is targeted to launch in January 2024 with 18 to 20 trainees. Bioversity plans to graduate 100 people next year and provide opportunities for them to pursue well-paid, entry-level jobs in scientific operations, biomanufacturing, and other areas.
"This is a remarkable moment in biomedicine, with a wave of innovation poised to forever change the way that healthcare providers prevent and treat disease," Stuckey said. "And we are standing in the heart of a community that will contribute to and benefit from the wave."
Eighteen of the world's top 20 pharmaceutical companies have a presence in Massachusetts, and the state's life sciences industry is still expanding, with more than 1,000 biotechnology companies in Greater Boston alone. One of the biggest challenges the industry faces is filling open positions. MassBio expects the sector will need thousands of new workers in the next few years. To keep up with the industry's anticipated growth, initiatives like Bioversity are vital.
"Our objective is to change lives. It started because our industry had a need," said Kendalle Burlin O'Connell, CEO and President of MassBio. "One of our greatest challenges is making sure that we have a robust workforce, but as an industry we also made a commitment to ensure that we have a diverse workforce … It became bigger than just trying to create jobs. It turned into changing lives."
The event also included remarks from Massachusetts Labor and Workforce Development Secretary Lauren Jones, Boston City Councilor Frank Baker, Boston's Chief of Worker Empowerment Trinh Nguyen, Managing Director of Beacon Capital Alan Koder, and Boys and Girls Club of Dorchester Vice President Mike Joyce.
"This is Dorchester's version of the Industrial Revolution," said Baker, the city councilor. "It's training and new knowledge for the future."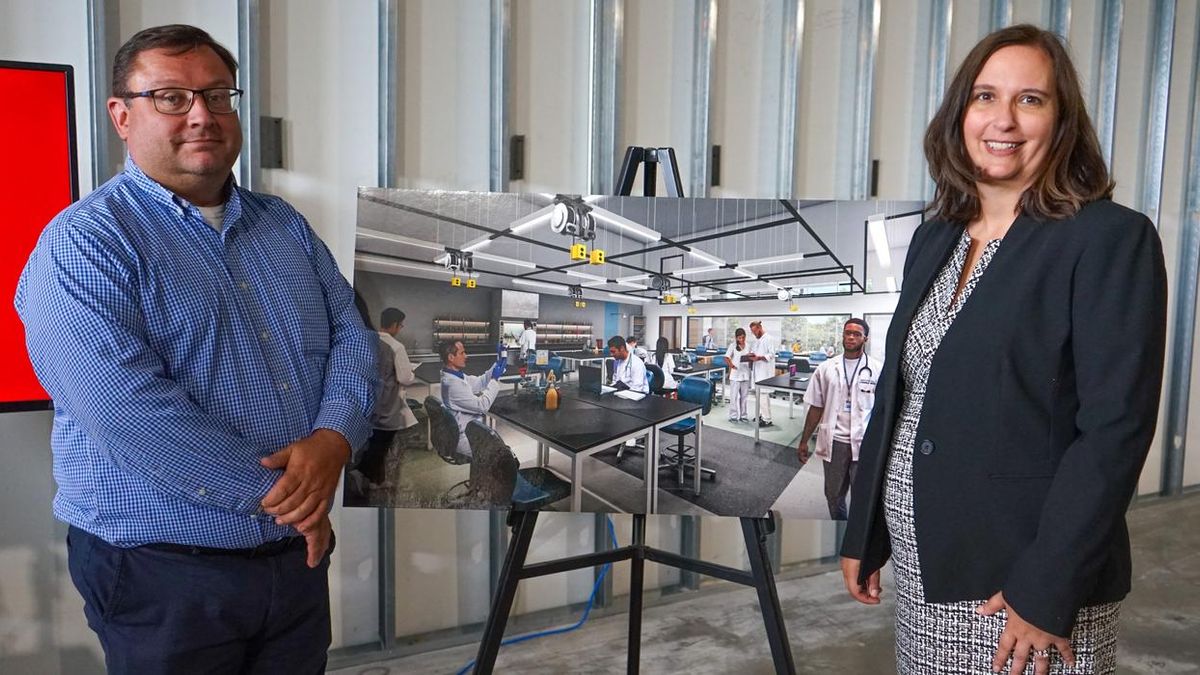 And MCPHS is the first educational partner for Bioversity. Stuckey is collaborating with leaders across the University—including with key faculty members in the School of Pharmacy—to quickly design learning modules that will meet industry needs, part of a broader effort by the new MCPHS Center for Life Sciences to meet a unique moment of opportunity in the region and beyond.
"Our academic partner on this initial project is Mass. College of Pharmacy and Health Sciences, and they have been an unbelievable partner," said Zach Stanley, Executive Director of Bioversity.
"The work they've put in to make this a reality is beyond measure."
Stanley said participants in the Bioversity program will receive a $500 weekly stipend over the eight-week training period. Graduates will also earn a $2,000 tuition voucher to help defray the cost at a partner school. Applications will be available in September.
"Greater Boston can only maintain its global leadership position in the life sciences if we engage future talent here," Stuckey said. "We look forward to working with Bioversity to help shape the lives of those entering the biotech workforce."
The program's speakers closed the event with a group photo, posing with hard hats and symbolic sledgehammers.