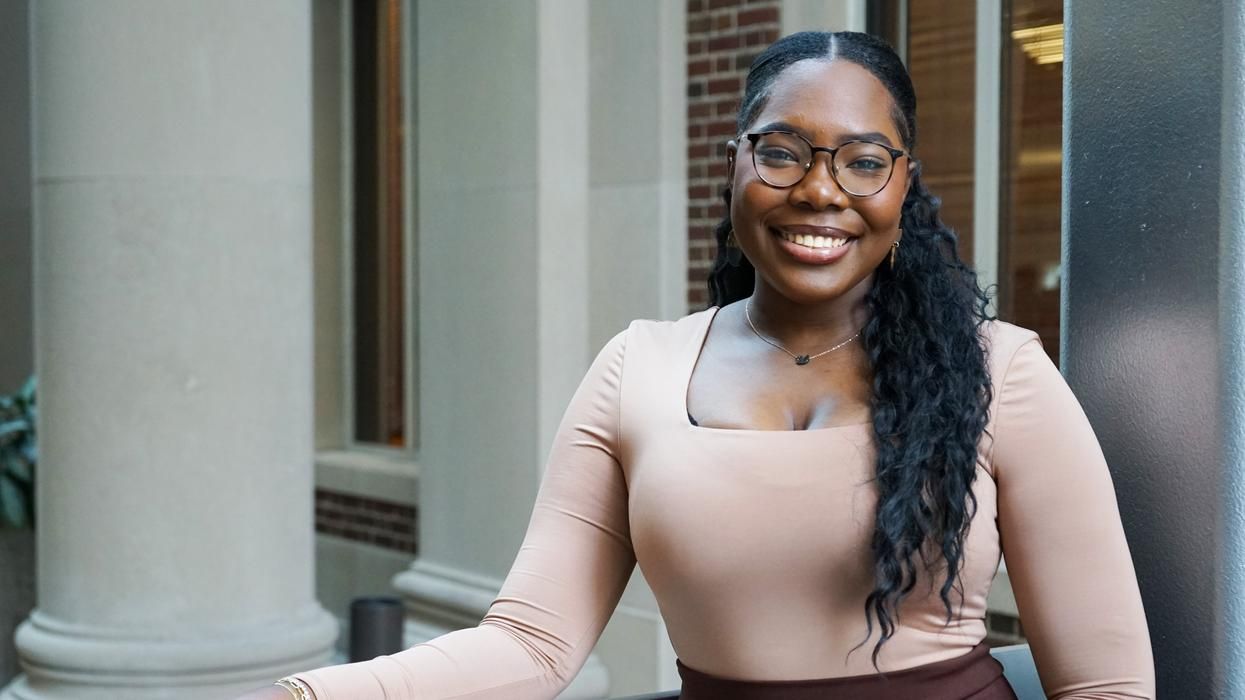 Student Spotlight | 10/24/2023
A Safe Space: Premed Student Promotes the Health of Local Teens
By Jennifer Persons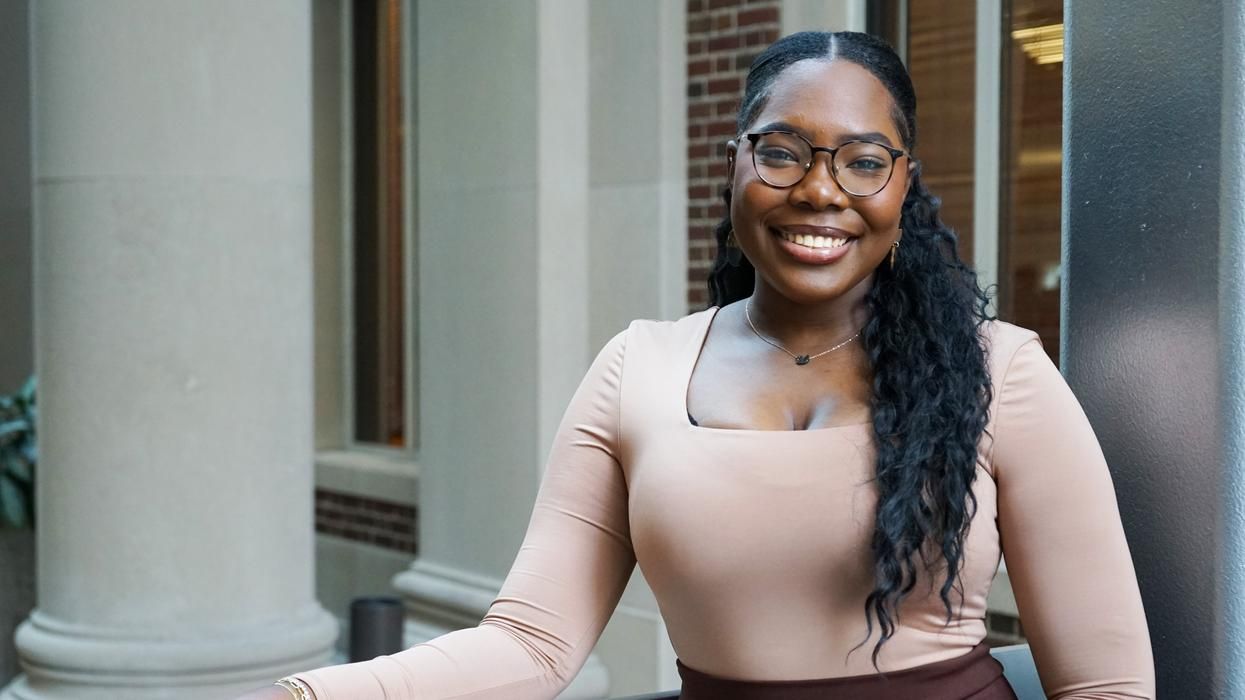 On her journey to becoming a doctor, Ndeye Fatou Drame is already working to improve the health of underserved communities.
For the summer, Ndeye Fatou Drame's shadow was a group of 10 teenagers, always trailing closely behind her. They wanted to go where she went, do what she did, and listen when she talked. They were attached.
"I felt like a duck with her ducklings, following me everywhere I went," said Drame, BS in Premedical Health Studies '24. "It touched me. I was grateful they felt they could open up to me in the ways they did."
Drame chose Massachusetts College of Pharmacy and Health Sciences (MCPHS) because she wants to be a doctor, and the University offers a specialized undergraduate degree to begin that journey. Her passion for medicine is rooted in community health, and this summer, she completed the Health Career Connection (HCC) internship program, supervising the health and wellness program for teens who live at the Roxbury Tenants of Harvard.
"It was a challenge not only taking on the role of a teacher, but also of a mentor and friend," Drame said. "I wanted to be a safe space where they could talk about their concerns."
Drame's interest in medicine stems from the health inequity and access issues she has seen firsthand. She is a Senegalese American born in the United States and raised in Dakar, Senegal. As a teenager, she volunteered at hospitals and non-profits to bring healthcare resources to underserved villages. She found a special connection to working with children and women.
Assistant Dean of the School of Arts and Sciences Alex Trayford has been Drame's mentor for most of her time at MCPHS. He encouraged her to apply for the HCC internship program, and when she was accepted, she jumped at the opportunity to work hands-on with teens.
At the Roxbury Tenants of Harvard, Drame was supervisor of the Health and Wellness Program and was responsible for a group of 10, all between the ages of 12 and 16, five days a week for six hours a day. They live in the affordable housing community.
"My job was to come up with different workshops and activities about health and wellness, which was a challenge," Drame said. "We did a lot of work with self-care, mental health, and the importance of education. We also talked about things that affect their health positively or negatively, like food, music, and smoking."
Entertaining a group of teenagers every day is a challenging task. But over time, Drame and the teens developed a strong connection, built on trust, honesty, and open communication. She became invested in their progress, and they relied on her presence.
"I usually got to work early, and one day, I wasn't there, and they called me at 10 in the morning asking why I wasn't coming to work," Drame said, smiling about the memory. "They relied on me to be there."
The end of summer came too quickly for everyone. The teens had anxiety about going back to school, and Drame knew her work was not done.
"I was emotional when I left because we had such great bonds," she said. "They do keep in touch. They tell me about their lives and school. I look forward to visiting."
The teens weren't the only ones who made personal progress throughout the summer.
"I learned a lot about myself. I gave them all kinds of advice, but sometimes I wasn't using it myself. Or I wasn't working through my struggles. They kept me grounded."
The HCC internship program also included multiple workshops every week, featuring presentations from doctors or medical school representatives. She also completed courses in computer programs, like Excel, and is certified in Mental Health First Aid.
Drame is now in the final year of her undergraduate education, with the medical school application process quickly approaching. She hopes her time at the Roxbury Tenants of Harvard was the first experience of many promoting the health and wellness of young people and those in need of health resources.
"This was a blessing and one of the best experiences I've had so far," she said. "I'm inspired when I can see the change I'm making, and I want to see how I can impact these communities."