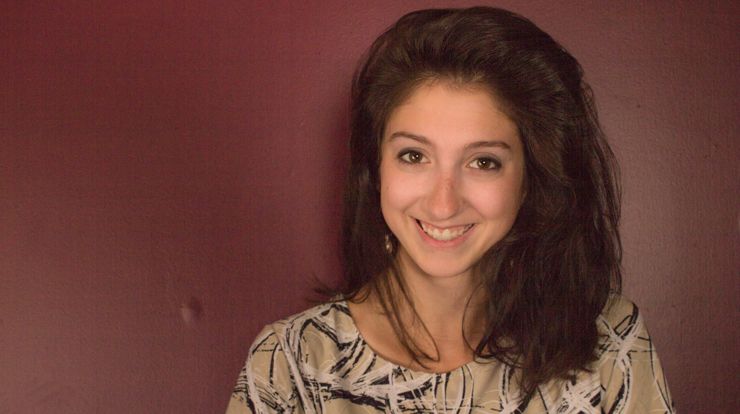 Student Spotlight
Student Spotlight: Colleen McDonnell, Radiation Therapy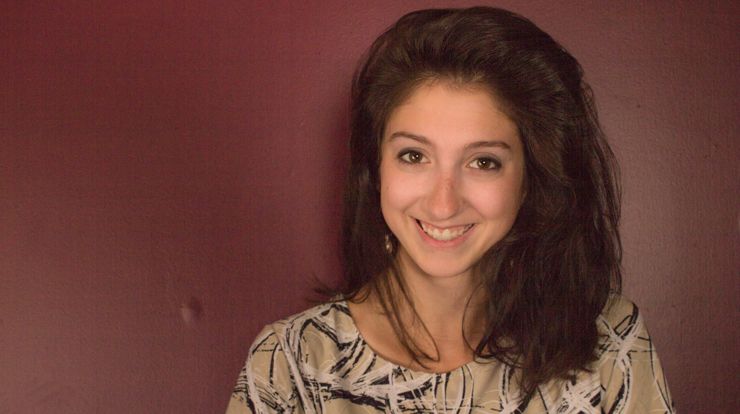 One former art student shares why she decided to transfer to MCPHS.
Change can be hard. But when a student finds herself at a college she doesn't love, switching to a school that's a better fit ensures success. That's why at Massachusetts College of Pharmacy and Health Sciences (MCPHS), we do everything we can to ensure a smooth transition.
"I decided late in the summer that I wanted to transfer to MCPHS. It took me awhile to fully make my decision, but when I did MCPHS welcomed me with open arms," says Colleen McDonnell, Radiation Therapy.
For Colleen, the change from art school to health sciences transition was easier than you might think. It also made all the difference to her. "Realistically, just a few hours of your time can change your future for the better," says Colleen.
Why did you choose MCPHS?
I chose MCPHS because of its incredible location. I transferred from MassArt, so I already knew I loved the Boston area. I was looking for a school that would offer me an incredible and challenging education surrounded by a city full of endless experiences.
How did you choose Radiation Therapy?
I chose my program after doing a ton of research. For me, what was lacking at MassArt was all of the sciences and math. I absolutely love physics and I definitely wasn't getting it there. Radiation Therapy really does have a strong physics base – it is essential to understand how radiation works.
Another major factor in transferring to this program was the fact that it was accelerated. Being a transfer student, one of my main worries was getting behind in graduating. Radiation Therapy at MCPHS is a 32-month, year-round program. While I knew going to school over the summers would be tough, I certainly did not want to be on the 5-year college track. Transferring into this program gave me an incredible year at MassArt as well as a rigorous and complete education at MCPHS, all within 4 years.
In your own words, can you describe your program?
In the most basic explanation, Radiation Therapy is administering radiation to patients to treat their cancer. But it is so much more than that. In this program you learn excellent communication skills, patient care, radiation physics, and tons of technical skills. There are constantly new discoveries in this field, so you are constantly learning new things. Also, it is a very small program, so your classmates really become your family.
Why do you think others should consider transferring to MCPHS?
MCPHS is a truly great experience. At MCPHS, you are right in the heart of Boston, with all the best hospitals just down the street. All of the faculty work so hard to push you forward and help you find a job. Also, many of the faculty work as doctors at the surrounding hospitals. And depending on the program, class sizes are tiny. This really allows you to develop excellent relationships with both peers and professors.
What would you tell those who think transferring is too hard to do?
Transferring may seem daunting at first, but it is absolutely worth it. If you are questioning where you are currently. How else will you be happy in the long run? The whole process was really straightforward. In my acceptance letter was a list of classes that had transferred over and any financial aid I received. Going in, I knew exactly what I needed to work towards.
Did you have a favorite course?
My favorite course would probably have to be Physics for Treatment Planning. In this course we learned all about how Dosimetrists calculate the amount of radiation a patient should receive each day for treatment. There are so many factors that have to be taken into consideration and it was really interesting to get a glimpse into that aspect of the oncology field. We also had a brilliant professor teaching the class, who is a Dosimetrist at the Brigham and Woman's Hospital.
What type of students do you see thriving in your program?
The program is certainly not for everyone. To succeed, a student needs to be incredibly driven and self-motivated. While professors will help you with whatever you need, Radiation Therapy is a professional program and you are expected to be independent. A student should have a strong attention to detail and a desire to be precise. When administering radiation to a person, there is no room for error.
Finally, and most importantly, a student in this program needs to be extremely compassionate. We're dealing with people who have had their whole lives uprooted. People will be in all stages of the grieving process; some days will be good and some days will be bad. It is so important for the radiation therapist to be aware of their feelings at all times and remember they are not just a patient, but a real human being with needs. A student in this program needs to be mature enough to handle all sorts of patients and be able to react in a professional way, while never jeopardizing the quality of care.
What else stands out about your MCPHS experience?
Another great thing about MCPHS is that it is part of the Colleges of the Fenway. This is a consortium in which you can cross-register at any of the six colleges in the area. This allows you to take virtually any class you want, and participate in sports, clubs, and activities all over the area. During my first year at MCPHS, I was still able to take classes at MassArt. I was also a Teaching Assistant for the Foundry class over there. Most recently, I was involved in an intermural volleyball league through the Colleges of the Fenway.
As a very recent graduate, do you have a dream career?
My dream career is to become a Dosimetrist, the person responsible for planning the radiation treatment after the Medical Oncologist has prescribed a dose. A Dosimetrist uses computer programs or hand calculations to design a treatment plan that delivers the prescribed dose to the tumor while sparing as many critical structures, and as much healthy tissue, as possible.
How did you program help you pursue your dream career?
In order to become a Dosimetrist, you first need a degree in Radiation Therapy. While I love Radiation Therapy, I know that I have endless interests and will hopefully have many careers throughout my lifetime. My hope is to spend a few years practicing Radiation Therapy and working closely with patients, and then go back to school to get my Dosimetry certificate.
Why would you recommend an MPCHS education?
An education from MCPHS is an incredibly useful tool. Clinical programs immediately immerse you into your major. You will know early on if you have chosen the right path, instead of having to wait until after you graduate. The classes and work are demanding, but they perfectly prepare you for your future career.
An MCPHS education is perfect for someone who is driven to succeed and wants to have a ton of fun in the process.
Related University News Articles