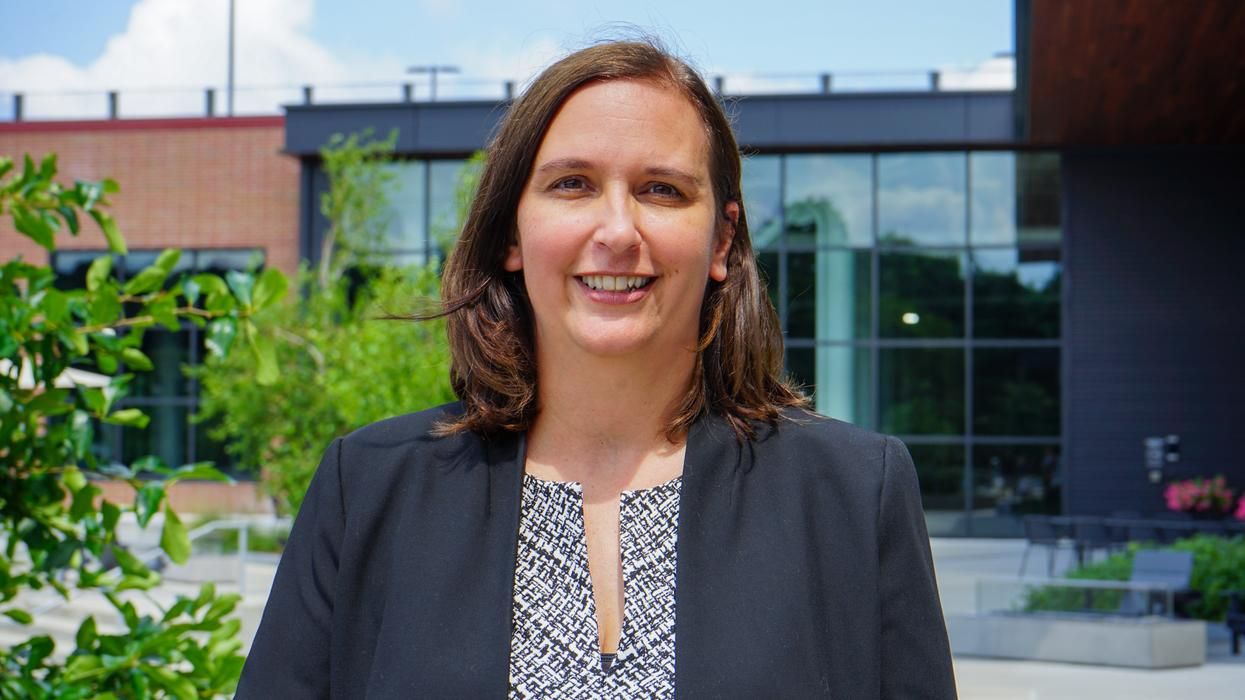 Faculty Feature | 8/11/2023
Talent, Training, Technology: How the School of Professional Studies Supports Lifelong Learners
By Dana Barbuto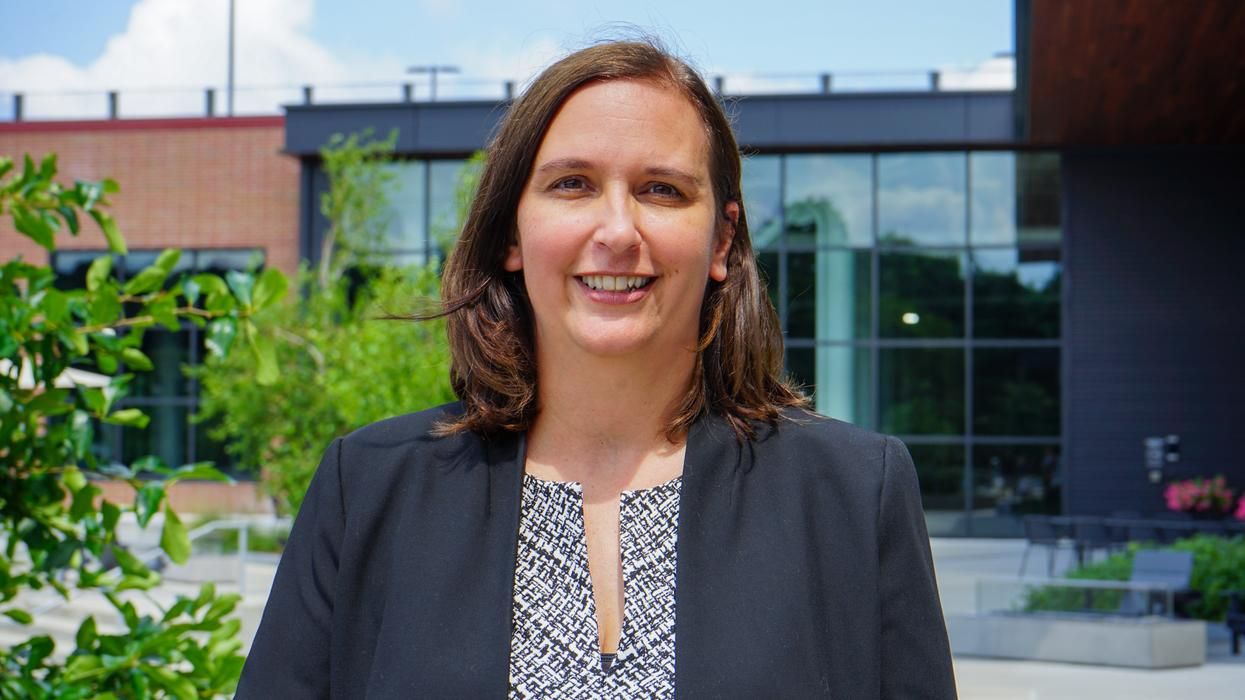 Carol Stuckey, Dean of SPS, shares her vision for the future.
She earned an MBA, rose through the ranks at an Ivy League university, and built the School of Professional Studies (SPS) at Massachusetts College of Pharmacy and Health Sciences (MCPHS) from the ground up. But nothing motivates Carol Stuckey more than a simple email from a grateful student that says: "I just didn't understand it and now I do."
Stuckey, Dean of SPS, said that note from a struggling chemistry student, who finally cracked the course was "pretty inspirational."
"When our courses help students get their arms around the foundational material, it's all that matters," she said.
Stuckey joined MCPHS in 2018, after 11 years at Harvard where she led the introduction of 40 graduate certificates and was part of a team of three women who created the University's professional development programs. She has spent the last five years doing the same at MCPHS, working with her team building the foundation for SPS and expanding its footprint. What started out as a series of prerequisite courses designed to help new students jumpstart their academic careers has turned into multiple pathways to equip individuals of all ages with the necessary knowledge and skills to thrive in the healthcare industry.
SPS offers a suite of 22 online, self-paced prerequisite courses and a range of certificate and credential programs for professionals who want to level up. Stuckey is also integrally involved in a collaboration with MassBio to train people who are not necessarily college-bound for entry-level life sciences jobs. She is also building employer-driven education and retention courses.
Stuckey is busy—and those emails from students that arrive "on a daily basis" keep her going.
"When we started this, I thought, we will probably have a dozen students in some of these courses, and now we've served more than 6,000," she said.
Stuckey discusses SPS and the future she envisions below.
The School of Professional Studies has a focus on lifelong learning. Why is that important?
The idea that a person graduates with a degree at age 22 with all the education they need for a career that will span decades is outdated. Working professionals constantly need to learn new things. Technology changes, healthcare changes. We need to be a place that people come back to periodically and offer resources to help them advance. Lifelong learning is a critical part of the University mission. Higher ed can't just turn out people with degrees and say 'good luck.'
The MassBio collaboration is a big project. What does the effort entail and what jobs will be available to graduates?
The workforce development initiative is now called Bioversity. We're preparing trainees for administrative or operational roles in life sciences labs as well as for supply chain operations jobs at companies. We will teach safety guidelines, give students an overview of the industry, and offer hands-on lab training opportunities. There are also learning modules built around soft skills such as professionalism, critical thinking, and communications.
Is it exciting to be on the ground level of this, with MCPHS helping to grow the life sciences ecosystem in Massachusetts?
It's an incredible time to be working in this space as the industry expands. MCPHS is a leader in life sciences education, and we are pulling together a lot of what is already taking place around the University under a Center for Life Sciences. We're also pursuing new initiatives like Bioversity, which is a different educational model for us. We generally train people for undergraduate and graduate studies. This is much more hands-on, tactical job training for high school graduates. My hope is that people who complete the Bioversity training program will get into roles with companies that offer tuition reimbursement and pursue an undergraduate degree.
What other ways does SPS support lifelong learning?
We create custom programs for employers. For example, we work with pharmaceutical companies to develop top talent in regulatory affairs and other functions. Companies can send cohorts of people through these programs, which support employee development and retention.
How do you plan to evolve SPS?
We are increasing our collaboration with employers to expand the programs we offer to working professionals including certificate programs and customized offerings. We have a number of programs for healthcare and life science professionals that will launch in 2024. We want to foster a sense of community among our students and encourage them to realize their potential. Students enrolled in our prerequisites can take the next step toward a rewarding career by enrolling in a degree program, but they might need help mapping a path. We are exploring the idea of pairing them with an advisor who understands career paths in the health and life sciences.
How does SPS work with the other schools and the programs across the University?
MCPHS stands out to me for its highly collaborative environment. If you're working in the medical field as a pharmacist or nurse, you have to complete a certain number of continuing education credits. We meet with the deans and directors of the other schools to understand what their alumni need and want from us. And we draw faculty from those schools to teach the resulting programs. A good example is the new pain management certificate, which involves looking at pain management through all sorts of lenses, from acupuncture to physical therapy to nursing to pharmacy. We pulled together an excellent faculty team from different programs across the University to teach the curriculum.
What are some of your proudest achievements at MCPHS so far?
The launch of the prerequisites and how those have grown so dramatically to become so well regarded. When we came into this, there were a few naysayers who didn't think that you could teach these courses effectively online. But not everybody has the means to come to campus and enroll full-time. We used all our technology and expertise to create learning opportunities in an online space that gives people access to start their academic journey. Seeing our team be recognized with awards is another measure of success. I'm also particularly proud of the work with MassBio. They were looking for University partners and we bubbled up to the top because of our responsiveness and ability to be nimble. We are used to building things quickly and evolving with what the industry needs.
Learn more about the MCPHS School of Professional Studies.