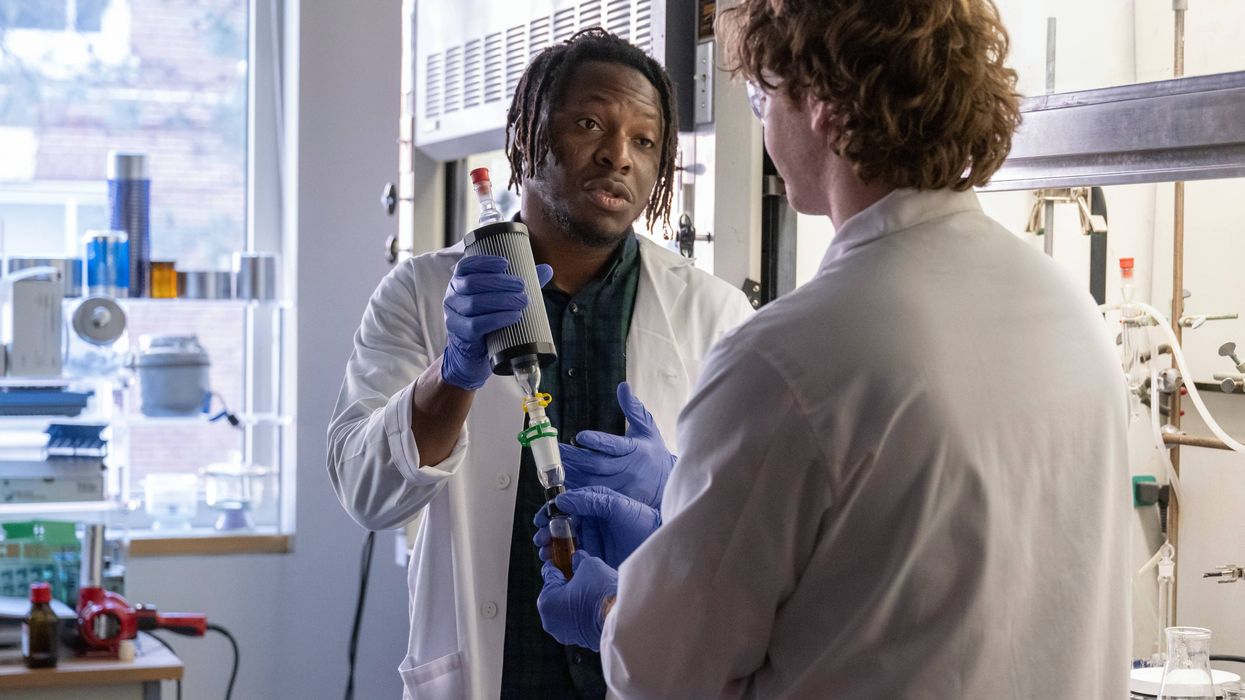 Student Spotlight | 6/28/2023
Temitope Sobodu is on His Way to Becoming A 'Full-Fledged Independent Scientist'
By Maaha Rafique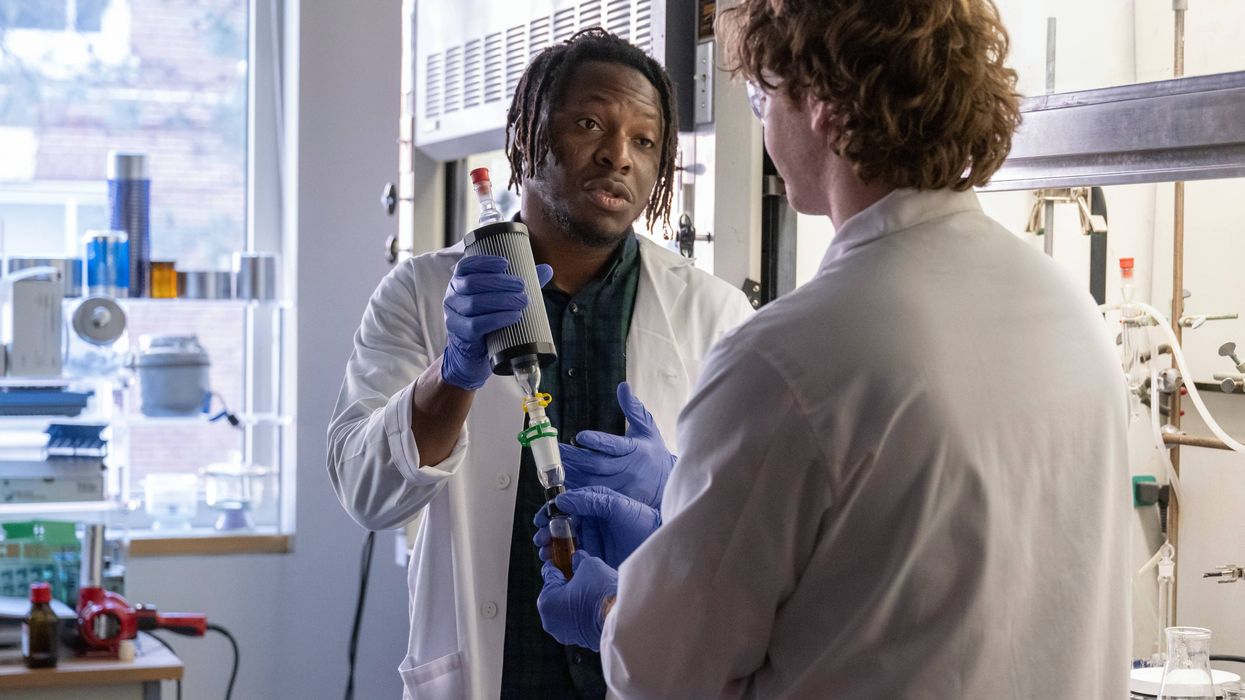 The Pharmacology PhD student credits his MCPHS education with teaching him new ways to think.
After receiving a bachelor's degree in pharmacology from Olabisi Onabanjo University in his native Nigeria, Temitope Sobodu, PhD '23, said he had a lot of options for further study and training. But he made the decision to continue pursuing pharmacology, a discipline in which practitioners conduct experiments to predict how compounds will behave inside the body, because he was fascinated with finding answers to tough problems.
His academic journey led to MCPHS.
"I could have chosen anything as a graduate program. But I see myself as someone who loves to provide solutions, and pharmacology is a major solution provider in a technical way," Sobodu said.
Sobodu has a lot of ideas for how to produce results and has found many opportunities to work with his interests. While working toward a PhD in Pharmacology at MCPHS, he started a position as a doctoral fellow at Boston Children's Hospital, and became a visiting graduate student at Harvard Medical School. In these placements, he explored the possibilities of using machine learning and artificial intelligence to aid in drug discovery.
As an immigrant and traveler, Sobodu considers himself a citizen of the world, but he said he quickly fell in love with Boston. He described the city as "warm"— because of the hospitality of its residents, not its average temperature. Sobodu said the city's benefits include its thriving biotech industry, large academic community, and plethora of career opportunities for ambitious graduates.
MCPHS was a natural fit for Sobodu when he expanded his search for a PhD program. Upon visiting the Longwood Medical Area, he said he appreciated the University's proximity to other institutes of learning and medical facilities. The Pharmacology graduate program appealed to him for its course offerings and accomplished professors.
"I found out that most of the faculty had experience in the biotech industry before being in academia, and it was a good mix made of the best of both worlds. So, it was a very easy decision for me to make," Sobodu said.
"That they could actually speak to different experiences and different stories, different narratives, was one of the biggest nudges that made me choose MCPHS," he added.
Sobodu said cultivating a wealth of experience across a broad spectrum of knowledge is important. In the MCPHS labs he collaborated on ideas, made friends, and wrote articles with students who were studying medicinal chemistry and pharmaceutics. Sobodu said he values his education for providing new mental frameworks for thinking, learning, and facing challenges.
"What I was looking for in a graduate program was the ability to become a full-fledged independent scientist," Sobodu said. "MCPHS has given me the confidence, the skills, the audacity, to say, 'Bring it on.'"
More about Temitope
Hear directly from Temitope in this video about Pharmacology at MCPHS.