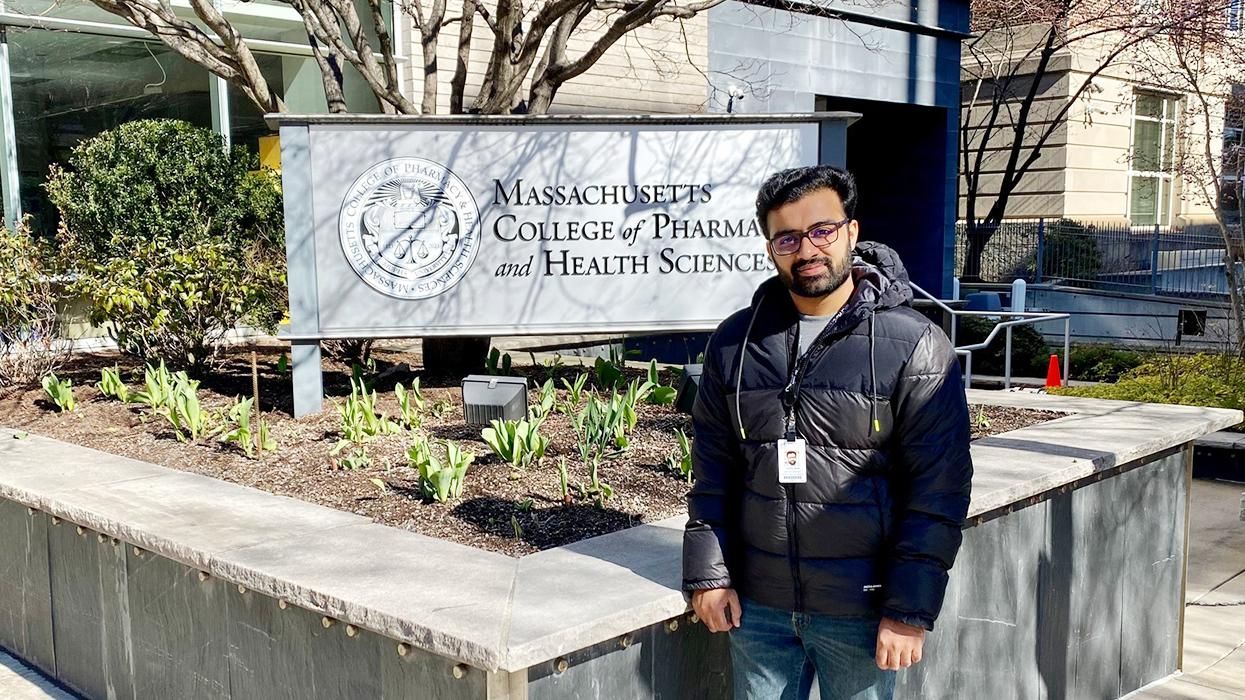 University News | 4/28/2023
Visiting Scholar Pursues Graphic Medicine Studies at MCPHS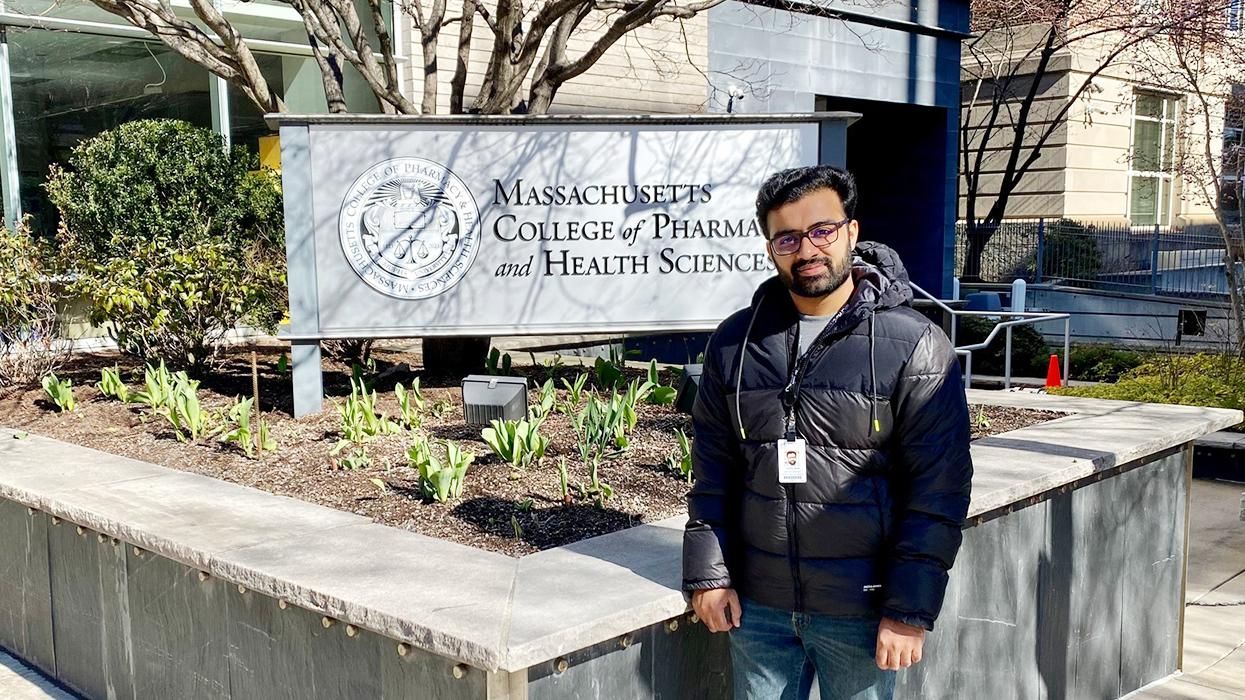 Dr. Chinmay Murali studied in-residence at MCPHS for a month as a Visiting Scholar with the Center for Health Humanities.
When most people see the word "comics," they think of superhero stories, or the section of the newspaper they would read as a kid. But for a growing number of authors, comics have become a means to tell personal stories about health and illness. This genre is called graphic medicine, and it's the focus of Dr. Chinmay Murali's career.
This April, Murali, PhD, MPhil, MA, came to Massachusetts College of Pharmacy and Health Sciences (MCPHS) as a Visiting Scholar with the Center for Health Humanities. He is from Sanatana Dharma College in Alappuzha, India, where he is an assistant professor of English. As a Visiting Scholar, he continued his research on a specific sub-genre of graphic medicine about reproductive health.
"The focus of my doctoral thesis was comics on infertility, and the important role gender plays in a person's experience of health and illness," said Dr. Murali. "While in Boston, I'm working on a research project about comics on abortion in relation to reproductive justice and women's bodily autonomy."
Dr. Murali has done so much work in this area, he helped a new term for it: gynographics. In his book "Infertility Comics and Graphic Medicine," he and his co-author describe gynographics as graphic medicine narratives about reproductive issues, such as pregnancy, miscarriage, and postpartum depression. He analyzes this unique form of literature, examining the ways the authors use written and visual cues to share their highly personal experiences and raise awareness about them. This is the work that got the attention of the Visiting Scholars program.
"Dr. Murali's work impressed us a great deal," said Dien Ho, PhD, Director of the Center for Health Humanities. "We were very curious to see how he would engage with graphic medicine from the viewpoint of an academic in India, where graphic medicine is relatively less known. We are also excited to see how he can shape the conversation on reproductive health there once he returns."
Scholarship, Connection, and Friendship
The amount of interest in graphic medicine at MCPHS has been growing, especially in the health humanities department. This was the main reason Dr. Murali was interested in becoming a Visiting Scholar.
"MCPHS has a wonderful collection of graphic medicine titles," Dr. Murali said. "Although my time here is limited, I am using those resources as much as possible."
In addition to his research, Dr. Murali's visit involved several significant engagements. He gave a talk on gynographics and graphic medicine that dozens of students, faculty, and staff attended. He also participated in an author speaker series at Harvard's Countway Library, where he shared his work with Harvard Medical School clinicians and students.
"For those who know little about graphic medicine, there is often a realization of the power of images upon seeing graphic narratives of the patient experience," said Dr. Ho. "It is a tremendously effective way to cultivate empathy and to illustrate this point of view."
Over the course of the month, Dr. Murali also immersed himself in the Community. He sat in on a graphic medicine course taught by A. David Lewis, PhD, to get the full experience of a university student in the United States. He also spent quality time with faculty, forming connections and building friendships that he plans to carry forward once he returns home.
"This fellowship allowed me to have long interactions with the faculty that were academically illuminating and culturally enriching," Dr. Murali said. "I consider that the most valuable part of my experience here, and I look forward to exploring collaborative opportunities with them in the future."
These friendships went beyond academics, too. Dr. Ho took Dr. Murali to a Red Sox game at Fenway Park, where they sat on top of the Green Monster. Dr. Murali got a baseball and a "My 1st Game" pin as mementos from his time in Boston.
"Baseball isn't very popular in India, so watching the game among thousands of fans was indeed an experience to remember," said Dr. Murali.
Dr. Murali is the fourth Visiting Scholar hosted by MCPHS. Next year, the Center for Health Humanities plans to welcome five Visiting Scholars from around the world to research topics such as the role of placebos in medicine, and the history of intellectual property rights in the pharmaceutical industry.
"I might be a bit biased, but I think their research projects are all incredibly interesting," said Dr. Ho. "I cannot wait to learn from them."