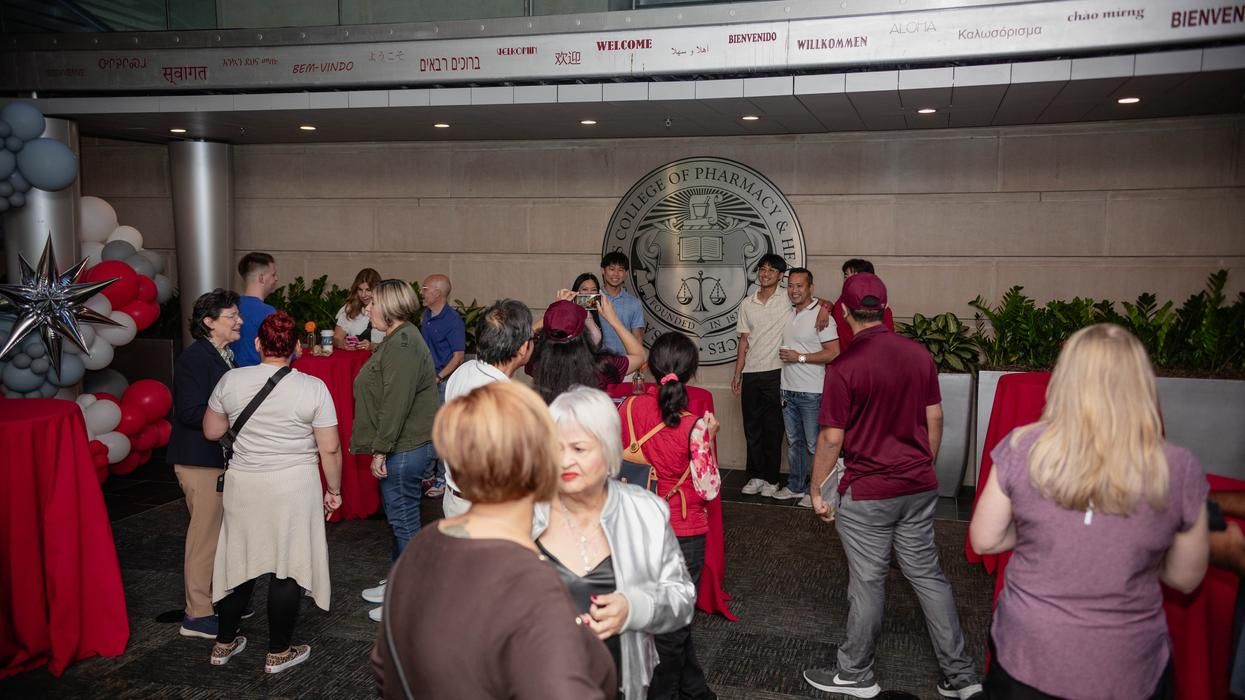 Community News | 11/2/2023
Together Again: Alumni Travel Down Memory Lane on Campus Tours 
By Maaha Rafique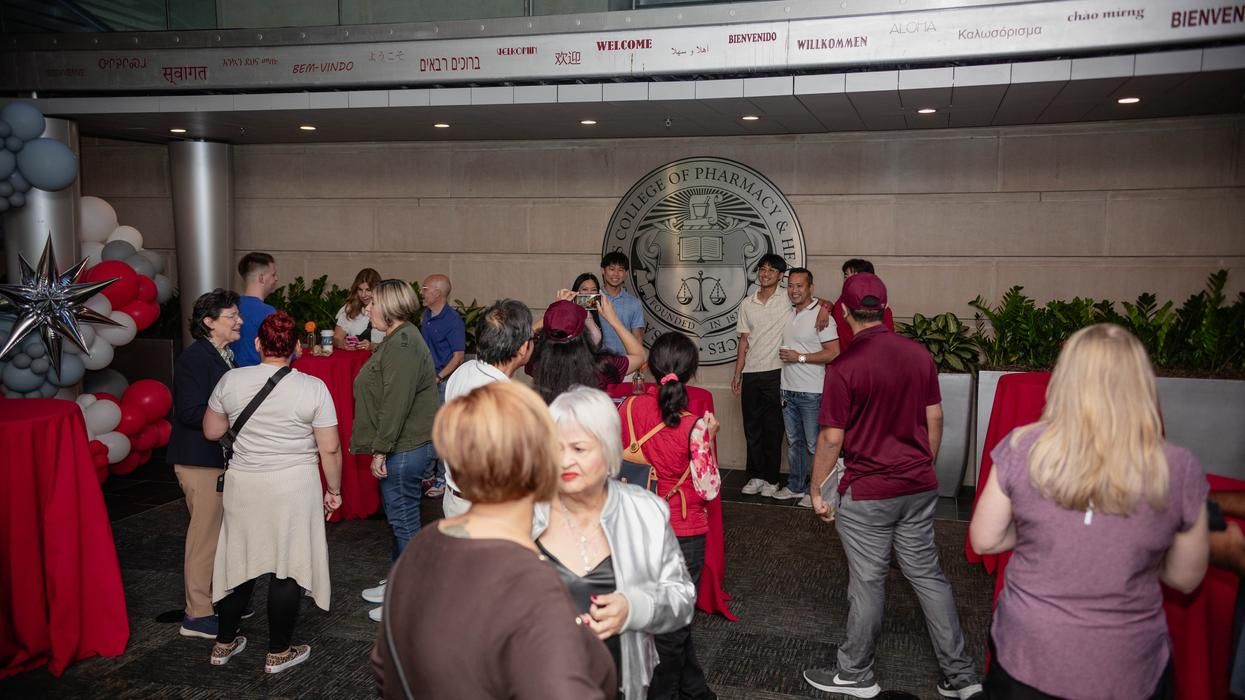 At the 2023 All Class Reunion, students, faculty, and staff led alumni on tours of a campus with the same heart but a changed appearance.
In the 60s, Jerry Bouchard and John O'Neil were roommates at Massachusetts College of Pharmacy and Health Sciences (MCPHS) and lived on Aberdeen Street in Boston. Now, they dedicate Thursday evenings to catching up on the phone, as they have every week for years. 
"My wife always reminds me in the evening— don't forget, it's John day," Bouchard said. 
Bouchard and O'Neil, graduates of the class of 1962, were two alumni who returned to MCPHS for the All Class Reunion & Bicentennial Celebration on October 28. The University Advancement team organized the festivities, which began with a series of tours of the Boston campus, conducted by staff, faculty, and student guides. 
Throughout Saturday morning, alumni and their guests trickled in through the Longwood entrance of the Matricaria Building for the tours, greeted by staff and faculty. Surprised by the glass atrium entrance built in front of the historic building, some exclaimed, "Where are the stairs?" 
The stairs — the outdoor set of steps that originally led into the building — were gone, but there were many new features, like the cabinet displaying materials historically used in pharmacy practice. "I'm not sure if this cabinet was here when you guys were students," said one student tour guide. 
Referring to the equipment, Phil Rioux, class of 1972, replied, "We were using it." 
Mingling with each other and reconnecting with friends, attendees were in good humor as tour guides led them on a trek around the campus. Stops included the Chemistry and Pharmacy Practice labs, the Forsyth Dental Clinic, and the Graduate Pharmacy Lab area. 
"Do people play cards a lot here? That's what my husband did throughout pharmacy school," one alum's wife dryly remarked upon seeing an area with rows of seats. 
One of the tours was graced by a special guest — Ronald Matricaria. A graduate of the '66 class, the 81-year-old is the namesake of the Matricaria Building. He made one of the largest single donations to the University in 2006. 
Reunion weekend marked his first visit to campus in 10 years. "This school's made incredible progress," Matricaria said. 
Standing in Stoklosa Hall, named for renowned professor Mitchell Stoklosa, Matricaria recalled his admissions interview, which Stoklosa conducted. "He asked me if I knew what my last name meant," Matricaria said. 
Matricaria replied that he didn't, and Stoklosa informed him that "matricaria" is the Latin name for a genus of flowering plant sometimes used for medicinal purposes. The exchange was a memorable one, characteristic of a professor known for brilliance and his exacting nature. 
"These days I get my medicine from Costco, with all the pills crammed in a small bottle and no cotton," Matricaria said. "He would have given you an F for that." 
Other alumni reminisced about the way things had changed since they were students. 
"My daughter went to pharmacy school for a few months, but she dropped out because organic chemistry was too difficult. She asked me how I did it, but I told her when I took it they hadn't invented carbon yet," Rioux said. He's been licensed for 51 years and is still practicing today. 
MCPHS has grown dramatically in the past few decades, but as he stood next to his old friend Bouchard, O'Neil was grateful to have attended the University in its earlier days.  
"At a small school, you built relationships and friendships that last," he said.