Course 2: The Role of Opioids in Pain Management
Certificate in Pain Management
Location: Online
The Role of Opioids in Pain Management explores the benefits and risks of opioid therapy, an interprofessional approach to risk assessment, individualized care plans, and enhanced patient communication. In addition to self-paced content, this course features live virtual sessions and an interprofessional faculty and expert team.
Course Information
Start: October 2, 2023
End: March 20, 2024
Registration Closed: January 30, 2024
Credits available beginning: February 21, 2024
11.5 ACPE contact hours
11.5 CME credits (13.6 for nurses)
This course counts toward the 30 hours of continuing education in pain management required for ANCC Pain Management board certification examination eligibility
Cost: $330, MCPHS Alumni $247.50
MCPHS Alumni can receive a 25% discount off each course. Please email professionalstudies@mcphs.edu to obtain a discount code.
This is the second course in the Certificate for Pain Management. These courses do not need to be taken sequentially, though it is strongly recommended that participants start with Course 1 to gain the foundational knowledge.
Format
This course includes self-paced content and four live, virtual sessions with pain management experts.
Wednesday, October 18, 2023, 4-5:30 p.m. ET
Wednesday, November 8, 2023, 4-5:30 p.m. ET
Wednesday, January 31, 2024, 4-5:30 p.m. ET
Wednesday, February 21, 2024, 4-5 p.m. ET
These live sessions will be recorded, although it is strongly encouraged to attend the live sessions for the best learning experience, as you will be able to interact with the instructors.
Participants may claim their credits once they have completed all module requirements and the course evaluation after the last live session on February 21, 2024.
Learning Objectives:
Evaluate the benefits and risks of opioid therapy for acute and chronic pain management based on current evidence and guidelines.
Conduct a comprehensive opioid risk assessment to determine the appropriateness of opioid use based on patient-specific factors and perspectives from the interprofessional team.
Apply best practices for opioid risk management, including monitoring and mitigating adverse effects and when to reconsider opioid therapy.
Develop an individualized care plan that incorporates harm reduction principles in the management of complex pain cases.
Create an individualized care plan for discontinuation of opioid therapy.
Employ strategies that enhance communication with patients and the care team about pain and opioid use to assist with navigating through challenging patient encounters.
Michele Matthews, PharmD, BCACP, FASHP, Vice Chair and Professor, Department of Pharmacy Practice at Massachusetts College of Pharmacy and Health Sciences, has extensive experience in pain management and for the past 12 years has served as an advanced practice pharmacist specializing in chronic non-cancer pain and substance use disorders within a collaborative care model at Brigham and Women's Hospital. She is past president of the Society of Pain and Palliative Care Pharmacists and has received multiple awards for her teaching and innovative clinical services.
Stephen Cina, DAIH, MAOM, Lic. Ac., ATC, NASM CES, Assistant Professor, New England School of Acupuncture at Massachusetts College of Pharmacy and Health Sciences, specializes in integrating East Asian and allopathic medical approaches for the treatment of orthopedic conditions and pain disorders. He is a member of the MCPHS Center for Interprofessional Practice and Education (CIPE), Faculty advisor to the Interprofessional Healthcare Forum (IPHF), and Student Association of the New England School of Acupuncture (SANESA). Since 2001, Dr. Cina has treated numerous patients, from professional athletes to those with chronic and debilitating pain conditions and has taken an interprofessional approach working with healthcare providers.
Ewan McNicol, PharmD, MSPREP, Associate Professor, Pharmacy Practice at Massachusetts College of Pharmacy and Health Sciences, is a clinical pharmacist at Atrius Health, focusing on pain management. Dr. McNicol also serves as the editor and author at the Cochrane Pain, Palliative and Supportive Care Review Group (PaPaS), and collaborates with Analgesic, Anesthetic, and Addiction Clinical Trial Translations, Innovations, Opportunities, and Networks (ACTTION), a public-private partnership with the United States Food and Drug Administration (FDA). He conducts evidence-based reviews of analgesic interventions and outcomes for pain and related conditions.
Carolyn Hall, PharmD, BCPS, Assistant Professor, Pharmacy Practice at Massachusetts College of Pharmacy and Health Sciences, has extensive experience as an inpatient acute care pharmacist after graduating from MCPHS. She returns after more than 10 years of pharmacy practice experience at various institutions in Massachusetts. Dr. Hall teaches students how to round with an inpatient internal medicine team at a community teaching hospital. Teaching is her passion and she enjoys helping the next generation of pharmacists prepare for success in their careers.
Antje Barreveld, MD, is the Medical Director of Pain Management Services at Newton-Wellesley Hospital and an Associate Professor of Anesthesiology at Tufts University School of Medicine. Dr. Barreveld's clinical, leadership, and research interests are in pain management education, interventional pain management, chronic pelvic pain in men and women, acute and chronic postoperative pain, and safe practices in co-managing pain and addiction.

This activity has been planned and implemented in accordance with the accreditation requirements and policies of the Accreditation Council for Continuing Medical Education (ACCME) through the joint providership of the University of Massachusetts Chan Medical School and the Massachusetts College of Pharmacy and Health Sciences. The University of Massachusetts Chan Medical School is accredited by the ACCME to provide continuing medical education for physicians.
Designation Statement
The University of Massachusetts Chan Medical School designates this enduring activity for a maximum of 11.5 AMA PRA Category 1 Credit(s)™. Physicians should claim only credit commensurate with the extent of their participation in the activity.
Nursing Accreditation – This offering meets the requirements for 13.6 contact hours for nurses as specified by the Massachusetts Board of Registration in Nursing (244-CMR 5.04). Each nurse should claim only those hours of credit that he/she actually spent in the educational activity.

Release Date: September 6, 2023
Expiration Date: September 6, 2025
Contact Hours: 11.5 (1.15 CEUs)
Universal Activity Number (UAN): 0026-0000-23-022-H08-P
ACPE Topic Designator: Pain Management, Application
Accreditation
MCPHS is accredited by the Accreditation Council for Pharmacy Education as a provider of continuing pharmacy education. MCPHS designates this educational activity for a total of 11.5 contact hours (1.15 CEUs).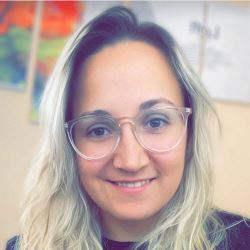 Paulina
| Pain Management Certificate Student
"This course unpacked the complexities of pain management through a holistic and interprofessional approach. I will take the lessons of this course with me, putting the patient and their needs first, and working with others to conduct a thorough needs assessment."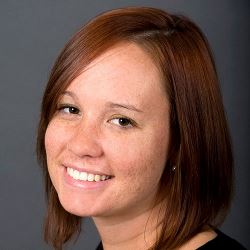 Carrie
| Pain Management Certificate Student
"The interprofessional focus of this course resonated with me, and addressed the importance of an interprofessional team to manage pain. Additionally, this course deepened my understanding of how medication impacts my patients' daily life."