Prerequisite Courses for Healthcare and Life Sciences Careers
MCPHS Prerequisite courses provide students with an opportunity to fulfill entry requirements for health-related degree programs or explore the sciences. Courses are specifically designed to accommodate the schedules and lives of our students.
Course Format and Cost
Work around your schedule with self-directed prerequisite courses. Enjoy the flexibility to spend more time on concepts you find challenging or interesting. Just as rigorous as semester-based, on-campus courses, our online prerequisite courses are hosted on Blackboard, an online learning platform. You will have the support of instructors, 24/7 online tutoring, and the MCPHS School of Professional Studies team. Instructors are available for weekly office hours and one-on-one meetings by appointment. The School of Professional Studies team will respond within 1-2 business days if you need additional support.
Coursework must be completed within 16 weeks of registering. You may register at any time, and you will receive access to your course within 2 business days. Although there is no required set schedule, we recommend you begin your coursework within a week of registering, so you have enough time to complete the course requirements. Even if you believe that you can complete the coursework quickly, our faculty still need time to provide feedback and grade assignments and assessments.
After completing the course, it typically takes 1-2 weeks for your instructor to submit your final grade and to be verified by the Registrar's Office. When your grade is posted, you will receive an email with instructions on how to view your final grade and request a transcript.
Once you've selected your course of interest and are ready to register, all that's left is to create your account and pay the tuition fees. You'll be asked to create a username and password, provide some basic personal information, and pay the course's tuition. You'll receive access to your course within two business days of paying tuition.
Courses run at a rate of $500 per credit hour. The School of Professional Studies offers reduced tuition options to new MCPHS students.
Students who have not previously taken coursework at MCPHS are eligible to receive a 50% reduction in the cost of tuition for one course.. Please complete the discount code form to receive the discount code.
Degree applicants who have been admitted to a degree program and paid their enrollment deposit are eligible to receive a 50% reduction in the cost of tuition for any prerequisite course that the Admission Office has indicated must be completed before starting the degree program. Please contact the Admission Office at 617.879.5964 (Boston), 508.373.5607 (Worcester), or 603.314.1701 (Manchester) for more information.
Students can receive a full tuition refund if they drop a course within five business days of registering. Course changes will also be allowed during this five-day window.
After the five-day window closes (and up until the course's completion date), students may choose to withdraw from the course without a refund. This would result in a "W" on their student record.
The Office of Student Access and Accommodations (OSAA) is a part of the Division of Student Affairs and provides accommodations to students across all MCPHS campuses (Manchester, Boston and Worcester) and online. Due to the format of School of Professional Studies (SPS) courses, students planning to take self-paced courses are encouraged, though not required, to reach out to OSAA prior to registering for any courses. This will give OSAA ample time to work with the student to review their request for reasonable accommodations. Students can
visit the OSAA page
for additional information.
Be Prepared for Degree Programs
Learn more about MCPHS prerequisite courses for healthcare & life sciences careers.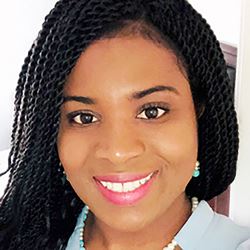 "This was the first time I have ever taken an online self-paced course. It was very convenient and worked well with my timeline. You still learn everything you had to, but at your own pace and convenience.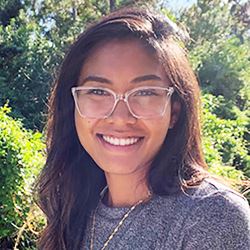 Christina
| Anatomy & Physiology I Lecture and Lab
"The online, self-paced format was a perfect fit for me while working a full time job. I believe that the length of time to complete the course was adequate and the resources provided were very helpful."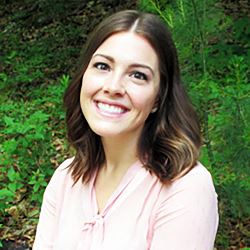 Megan
| Medical Terminology
"I really enjoy the online, self-paced format of the courses because I can establish my own timeline and spend either more or less time on particular areas."