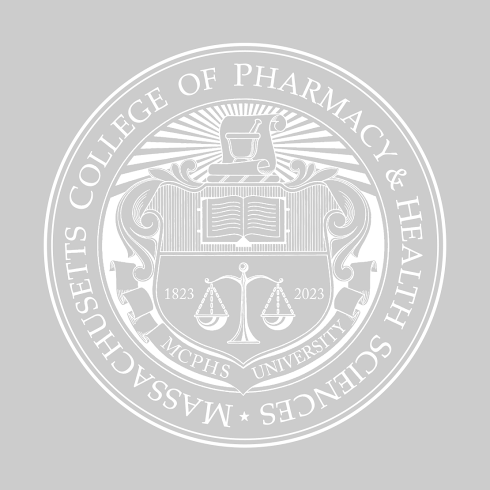 Gerard D'Souza, Ph.D
Professor of Pharmaceutics
School
School of Pharmacy
Department
School of Pharmacy
Office Location
White 311
Boston
About
Education
PhD, Northeastern University
MS, Northeastern University
BPharm, Goa College of Pharmacy, Panaji, Goa, India
Research Interests
Pharmaceutical Nanocarriers
Subcellular Targeting
Mitochondrial DNA Diseases
Education
PhD, Northeastern University
MS, Northeastern University
BPharm, Goa College of Pharmacy, Panaji, Goa, India
Research Interests
Pharmaceutical Nanocarriers
Subcellular Targeting
Mitochondrial DNA Diseases
Publications
Ganpule A, Gui Z, Almuteri MA, D'Souza GGM. (2019) In Vitro Testing of Anticancer Nanotherapeutics Using Tumor Spheroids. Methods Mol Biol. 2000:387-393.
Vyas V, Solomon M, D'Souza GGM, and Huey BD. (2018) Dynamic and Depth Dependent Nanomechanical Properties of Dorsal Ruffles in Live Cells and Biopolymeric Hydrogels J. Nanosci. Nanotechnol. 18, 1557–1567. MiMb:LiposomesSecond edition GGM D'Souza Editor, Nov 2016 Springer Publishers.
Benien P, Solomon MA, Nguyen P, Sheehan EM, Mehanna AS, D'Souza GG. (2016 )Hydrophobized triphenyl phosphonium derivatives for the preparation of mitochondriotropic liposomes: choice of hydrophobic anchor influences cytotoxicitybut not mitochondriotropic effect. J Liposome Res. 26(1):21-7.
Solomon MA, Lemera J, D'Souza GG. (2016) Development of an in vitro tumor spheroid culture model amenable to high-throughput testing of potential anticancer nanotherapeutics. J Liposome Res. Sep;26(3):246-60.
Awards and Honors
2003 John L Neumeyer Research Fellowship
Torchilin VP, Levchenko TS, Rammohan R, Volodina N, Papahadjopoulos-Sternberg B, D'Souza GG. (2003). Cell transfection in vitro and in vivo with nontoxic TAT peptide-liposome-DNA Complexes. Proc Natl Acad Sci U S A. Feb 18;100(4):1972-7.
SV Boddapati, P Tongcharoensirikul, RN Hanson, GGM D'Souza, VP Torchilin, V Weissig. (2005). Mitochondriotropic liposomes. J Liposome Res. 15: 49-58.
GGM D'Souza, SV Boddapati, V Weissig. (2005). Mitochondrial leader sequence-plasmid DNA conjugates delivered into mammalian cells by DQAsomes co-localize with mitochondria. Mitochondrion Oct; 5(5):352-8.
E Katrangi, GGM D'Souza, BW Bigger, M Kulaweizk, K Singh, V Weissig. (2007) Xenogenic transfer of isolated murine mitochondria into human ?0 cells can improve respiratory function. Rejuvenation Research Dec;10(4):561-70.
GGM D'Souza, S Cheng, SV Boddapati, RW Horobin, V Weissig (2008) Nanocarrier-assisted sub-cellular targeting to the site of mitochondria improves the pro-apoptotic activity of paclitaxel. J Drug Targeting Aug;16(7):578-85.
GGM D'Souza, T Wang, K Rockwell, VP Torchilin (2008) Surface modification of pharmaceutical nanocarriers with ascorbate residues improves their tumor cell association and killing and the cytotoxic action of encapsulated paclitaxel in vitro. Pharmaceutical Research Jul 11. [Epub ahead of print]
SV Boddapati, GGM D'Souza, S Erdogan, VP Torchilin, V Weissig (2008) Organelle-targeted nanocarriers: Specific delivery of liposomal ceramide to mitochondria enhances its cytotoxicity in vitro and in vivo. Nanoletters Jul 9. [Epub ahead of print]
GGM D'Souza and V Weissig (2004). Approaches to mitochondrial gene therapy. Current Gene Therapy. Sep:4(3):317-328.
SV Boddapati, S Cheng, GGM D'Souza and V Weissig (2006) Mitochondriotropic Particulate Drug and DNA Delivery Systems, in Handbook of Particulate Drug Delivery. American Scientific Publishers. MNV Ravi Kumar, Ed.
V Weissig, SV Boddapati, GGM. D'Souza, RW Horobin (2007) Functionalization of Pharmaceutical Nanocarriers for Mitochondria-targeted Drug and DNA Delivery, in Multifunctional Pharmaceutical Nanocarriers Vladimir P. Torchilin (Ed.). In Print.