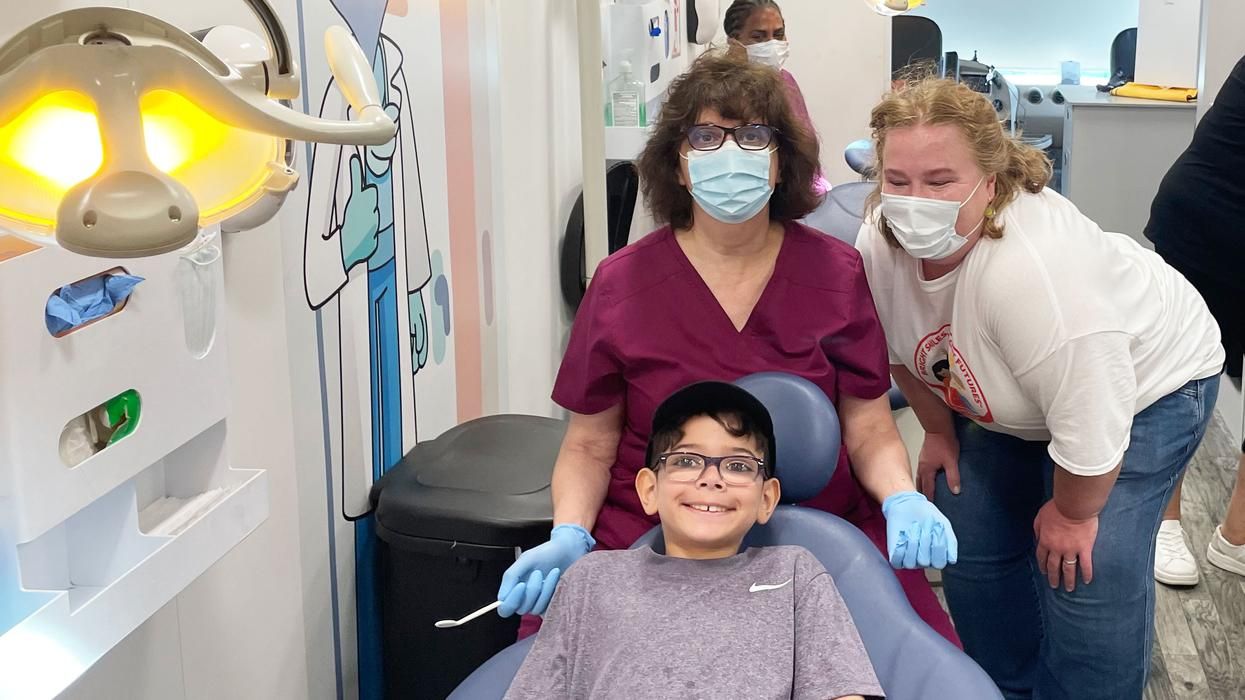 Community News | 9/29/2023
Forsyth Student and Professor Help Children Brush Up on Dental Care
By Maaha Rafique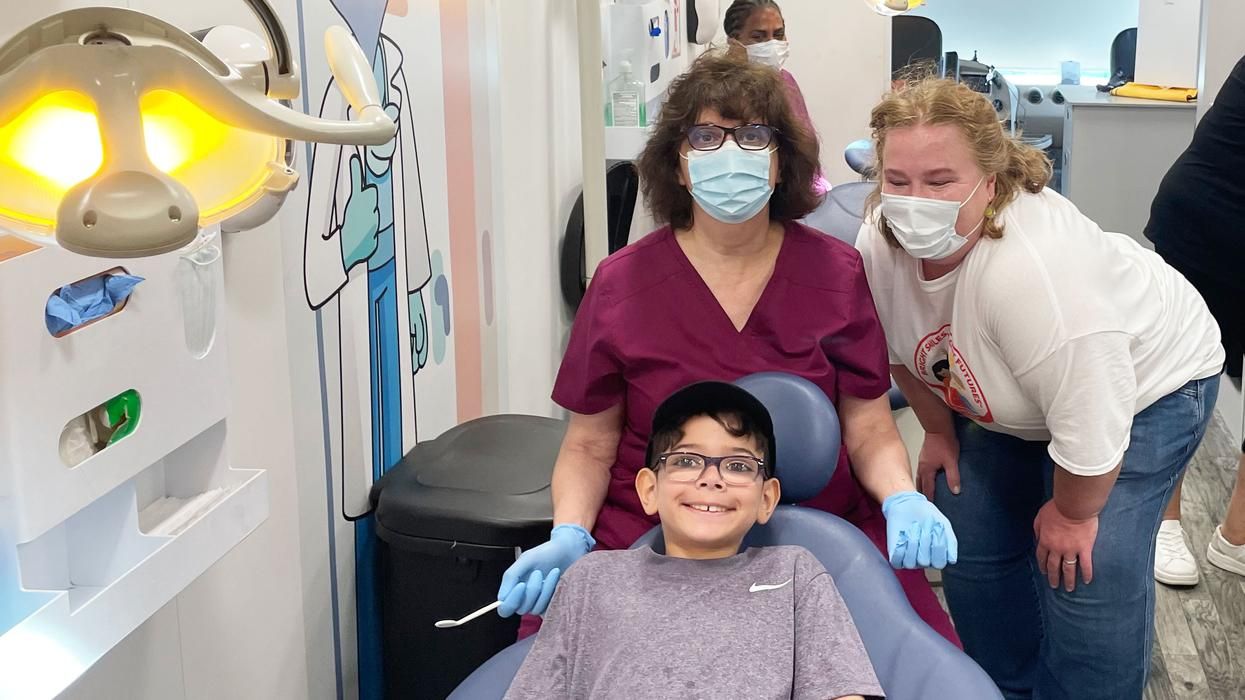 A volunteer experience opens a possible new career path for dental hygiene student.
Dental hygiene is essential for overall health and well-being, but it's one aspect of self-care that people often overlook. That's why practitioners and educators like Lisa LaSpina, Associate Professor at the Forsyth School of Dental Hygiene, said it is necessary to start young. LaSpina and one of her students, Ishika Patel, BS '24, had the opportunity to teach children about good oral health habits through a recent collaboration with Colgate.
The consumer goods company operates "Bright Smiles, Bright Futures," an oral health education program providing children checkups via its fleet of mobile dental vans. One of the vans recently stopped in Roxbury, Mass., where LaSpina and Patel volunteered. Throughout the day, they performed dental screenings on 40 children and provided tips on brushing, flossing, and eating healthy.
The vans are kid-friendly and decorated with cartoon characters and other graphics to make the atmosphere inviting for children. Many of the youngsters visited from a nearby day camp.
"Sometimes, a child would come in with another child and watch their examination. Observation helped them feel comfortable," LaSpina said. "Some children even drew pictures of the session."
LaSpina learned of the opportunity from a Colgate representative and shared it with her students, after which Patel volunteered to help. Patel said she explained dental hygiene to the children, and in doing so, she realized that only some have access to important healthcare information.
"Some kids don't have the opportunity to learn about dental health, or even health in general," Patel said. "A lot of them thought that you would usually brush outside and not inside, or they didn't know they needed to clean their tongues."
Patel said spending the whole day with children reminded her of her 7-year-old brother, who she had not seen in a year.
"I hadn't been around that many little kids in a long time. It was a good way to ease up a bit, since kids are just fun to talk to," Patel said.
When Patel next saw her little brother, she took the opportunity to talk about dental care.
"He wasn't even brushing inside his mouth or his tongue, so I showed him the same video that we showed the other kids," Patel said.
Every child screened received a toothbrush, toothpaste, and brushing instructions. And Patel left with a new career possibility.
"Before I volunteered that day, I just wanted to do general dentistry, but afterward, I was thinking that pediatric dentistry is something I am interested in. I do like kids a lot," Patel said.
Whether or not she pursues pediatric dentistry, Patel said she wants to pitch in again. She let the Colgate facilitators know she would participate if the van returned to the Boston area.
LaSpina said she considers community service a key part of being a well-rounded dental student.
"When we're in the classroom, we hope to instill the importance of volunteerism before and after graduating. Whether at a senior center or a daycare, promoting good oral health basically is overall good health," LaSpina said.