Introduction to the Strategic Plan
A Welcome Message
Dear MCPHS Community,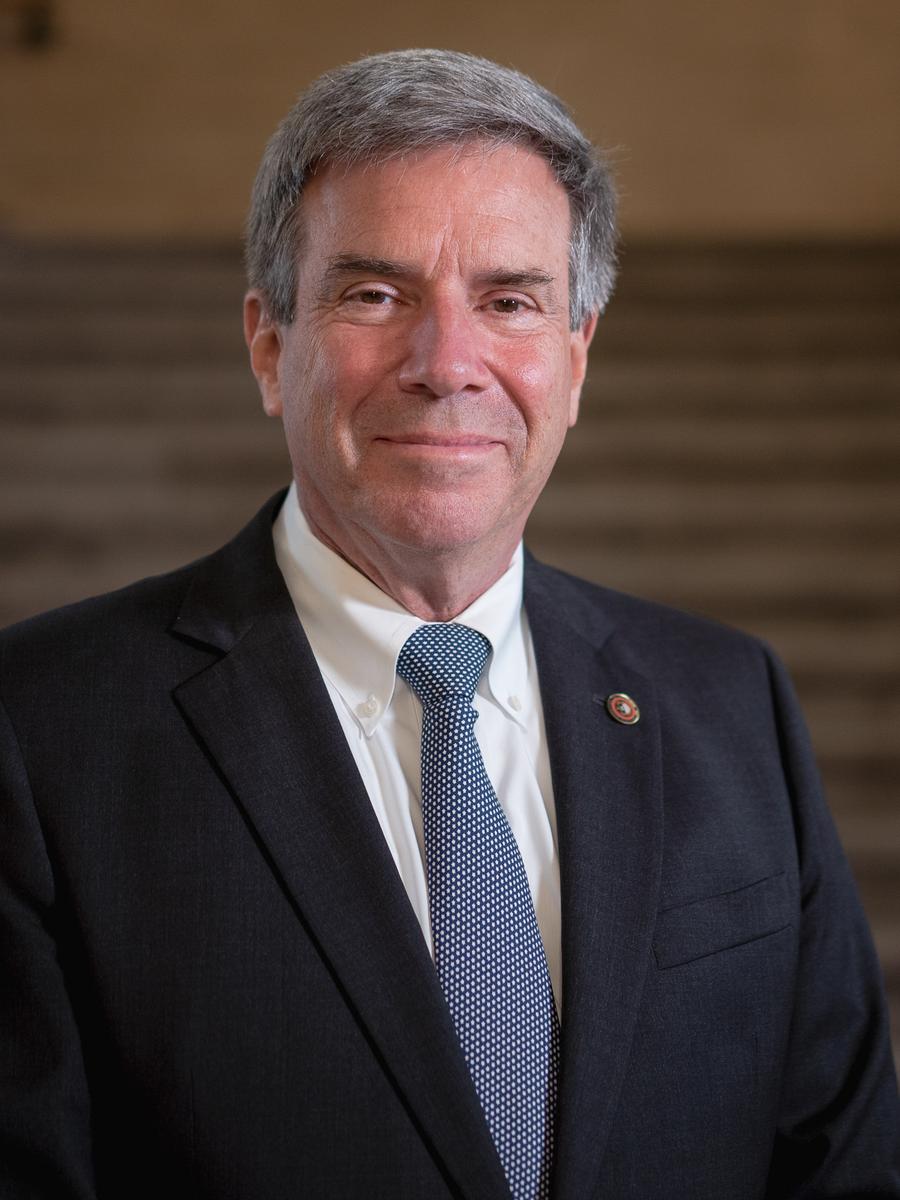 Creating a shared vision for the future is one of the biggest challenges of any organization and ours is no different. We have collectively and painstakingly withstood the many challenges that this pandemic has delivered. Our unwavering approach to supporting each other gives us a tremendous sense of pride and accomplishment. Although we have gained great strength during these last couple of years, the obstacles that lie ahead for higher education, as well as society in general, continue to be daunting. With that said, I am proud to begin to lay out the inspiring results of our Community's efforts in charting the course for our future.
It is with great joy and enthusiasm that we announce the release of our updated Strategic Plan. It includes a number of critical and contemporary strategic priorities that will serve to define us and represent what is most important to our University. Some of these priorities were identified a few years back, and the remainder will serve to strengthen our plan for the realities of the present.
Our priorities fall into six general themes, which include collaboration, inclusion, success, sustainability, planning, and support. In order to ensure success, we have established a formal organizational structure for overseeing and guiding the plan's progress and have energized numerous committees from across the MCPHS Community. These individuals are from all stakeholder groups, including students, faculty, staff, alumni, trustees, and others. Together, we are working as a cohesive team to move these important initiatives forward.
Our University has been a leader in healthcare education for close to 200 years, and it has never been more important to face our challenges head on. We have an unprecedented opportunity to emerge from the past and embrace the opportunities of the future. This Strategic Plan is the roadmap to do just that. For everyone that has been part of this reimagining effort, I sincerely thank you. Please know that the guidance and input from our entire Community have never been more valuable. We are truly all in this together and I am confident that this shared vision will become our greatest strength.
A complete overview of the plan and details on its various operating committees can be found on our strategic plan webpages. These pages also highlight the various strategic priorities as well as their purpose statements. This site will be updated regularly to reflect the many accomplishments and current focus of the priority teams. We will also provide many opportunities for all of our Community members to be involved and provide your important feedback.
As we have mentioned in the past, this is truly a transformational time for our University. We are rapidly approaching the start of our bicentennial year and have never been stronger. We also have a noble responsibility to step forward, define ourselves, and confidently position MCPHS as a leader in healthcare education for generations to come.
Sincerely,
Richard J. Lessard, President
Caroline S. Zeind, Vice President for Academic Affairs/Provost