Creating an On-Ramp to the Life Sciences
Massachusetts College of Pharmacy and Health Sciences (MCPHS) is preparing individuals from many different backgrounds for entry-level jobs in the life sciences industry. The University shapes its programs to meet employers' needs, giving students the knowledge and skills to succeed in jobs that exist in the real world.
Preparing Students for the Workforce from Day One
There is a major shortage of skilled life sciences workers, including candidates for entry-level jobs. Too few students graduate with the knowledge and skills that companies need. MCPHS routinely adjusts its offerings and curriculum in response to feedback from industry contacts.
The University has bolstered hands-on lab training by applying for and receiving grant funding from the Massachusetts Life Sciences Center. The funding enabled MCPHS to purchase cutting-edge equipment such as a high-field nuclear magnetic resonance (NMR) spectroscopy instrument, a mass spectrometer (MS), high performance liquid chromatography (HPLC) equipment, and a 3D printer for precision medication pill formulation. These instruments expand our inventory of lab equipment found in many life science companies. Students will graduate with the ability to operate these devices.
MCPHS is also creating a toolkit of knowledge and skills—including fundamental lab techniques and experimental design—that will be offered to any undergraduate who is interested in pursuing a life sciences career. And an expanding set of industry internships provide a complementary vehicle for learning.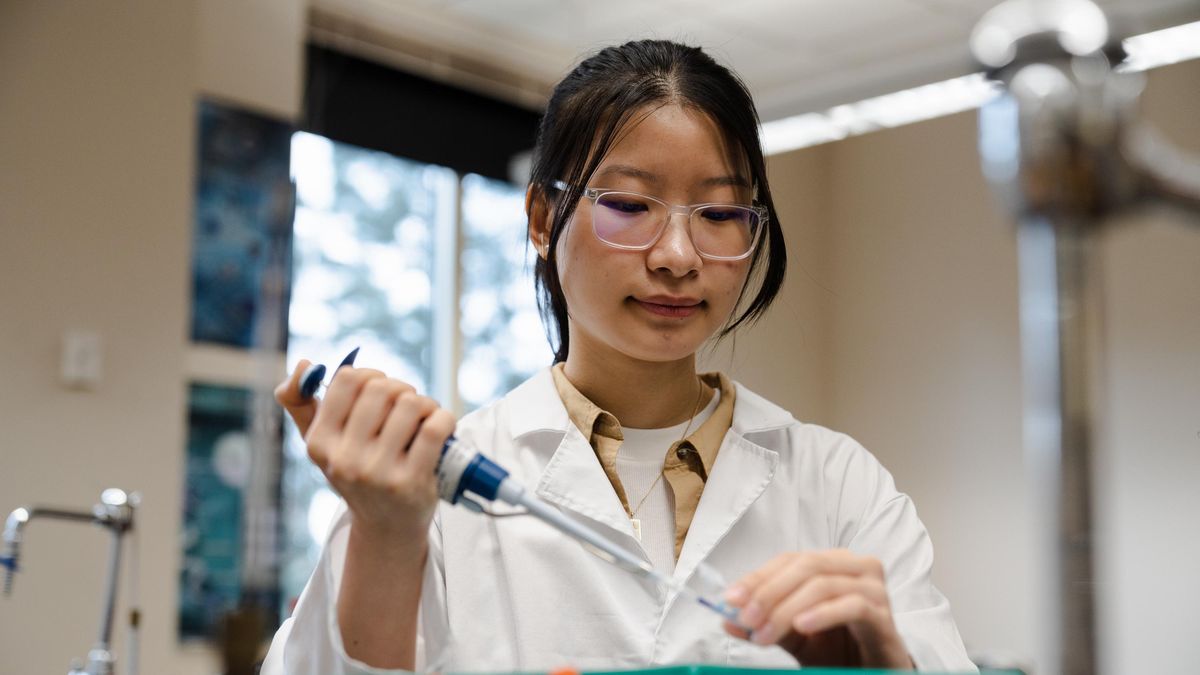 A Community of Learners
Students can simultaneously prepare to thrive by honing their soft skills in an environment that encourages collaboration and teamwork. At MCPHS, they are surrounded by students focused on health and life sciences, and they routinely participate in interprofessional activities that give them a chance to listen, learn, and problem-solve with peers in different programs.
"We engage in substantive dialogue with industry partners and build programming quickly in response to identified needs."

Carol Stuckey | Dean of the MCPHS School of Professional Studies
A Collaboration That Lowers Barriers
Bioversity, a workforce development initiative spearheaded by MassBio, aims to unlock opportunities for thousands of people in the state from many different backgrounds while supporting demand for new employees. Through this initiative, MassBio is opening a 4,000-square-foot lab training center in Dorchester, an underserved community.
MCPHS is the first institution of higher learning chosen to help bring Bioversity to life. The University is designing the curriculum for the first cohort of trainees, learners who do not have a college degree. MCPHS faculty members—and qualified students—will teach basic lab skills and lead participants through interactive exercises on topics ranging from how to follow standard operating procedures to office professionalism.
The hope is that Bioversity trainees will quickly secure jobs and then continue to grow as life sciences employees. They may even return to school at some point to complete associate and bachelor's degrees that will help them advance.