Veterans and Military Benefits
MCPHS is proud to serve those who have risen to the call to protect and defend our country. We are honored to help our nation's veterans and their families in the pursuit of an exceptional education. We are committed to your success as a veteran, a student, and a future leader in healthcare.
Welcome, Veterans!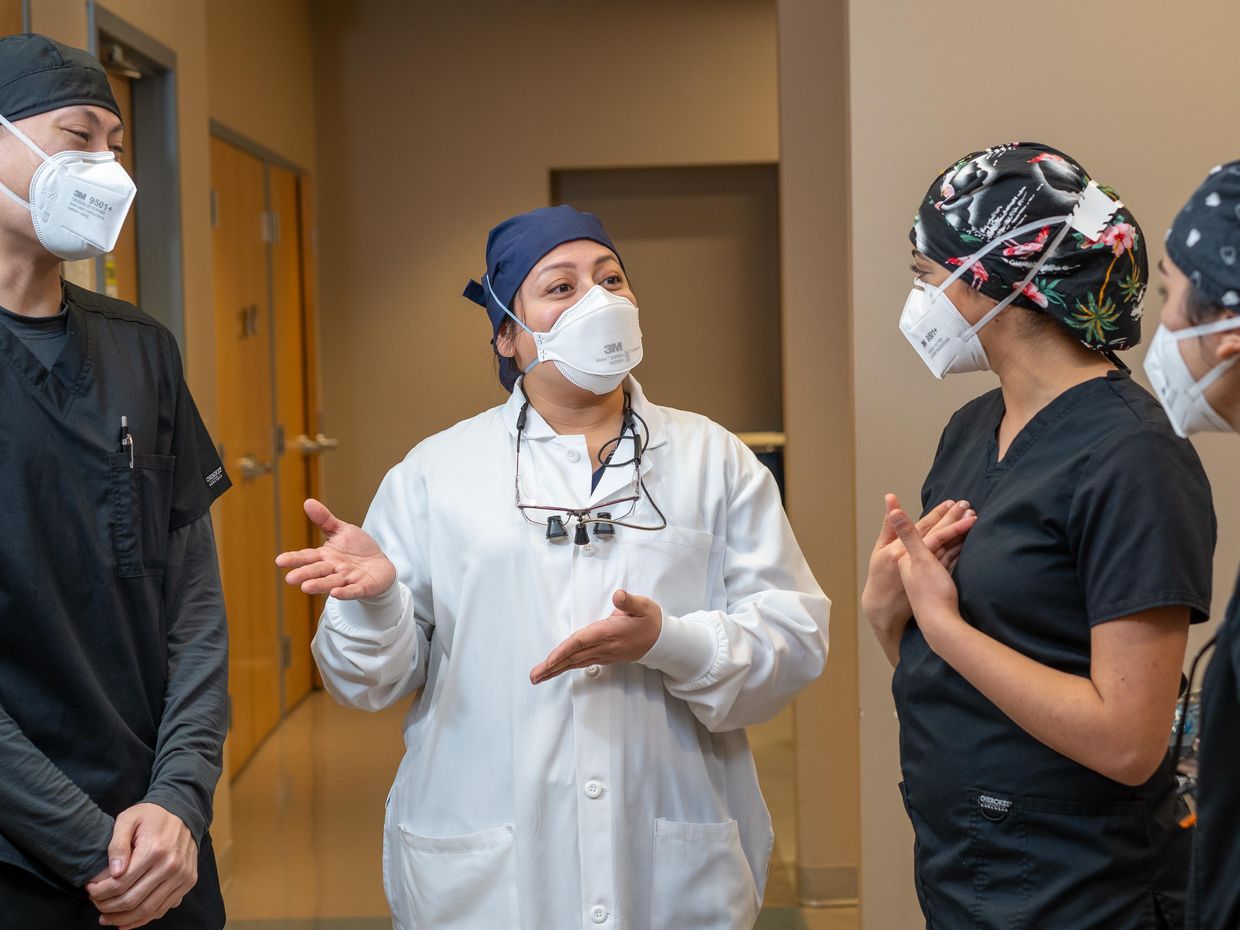 A Team Dedicated to You
The MCPHS University Veterans Education Team encourages, supports, and provides resources to student veterans and dependents. Team members serve as liaisons between relevant campus departments and services available to veterans.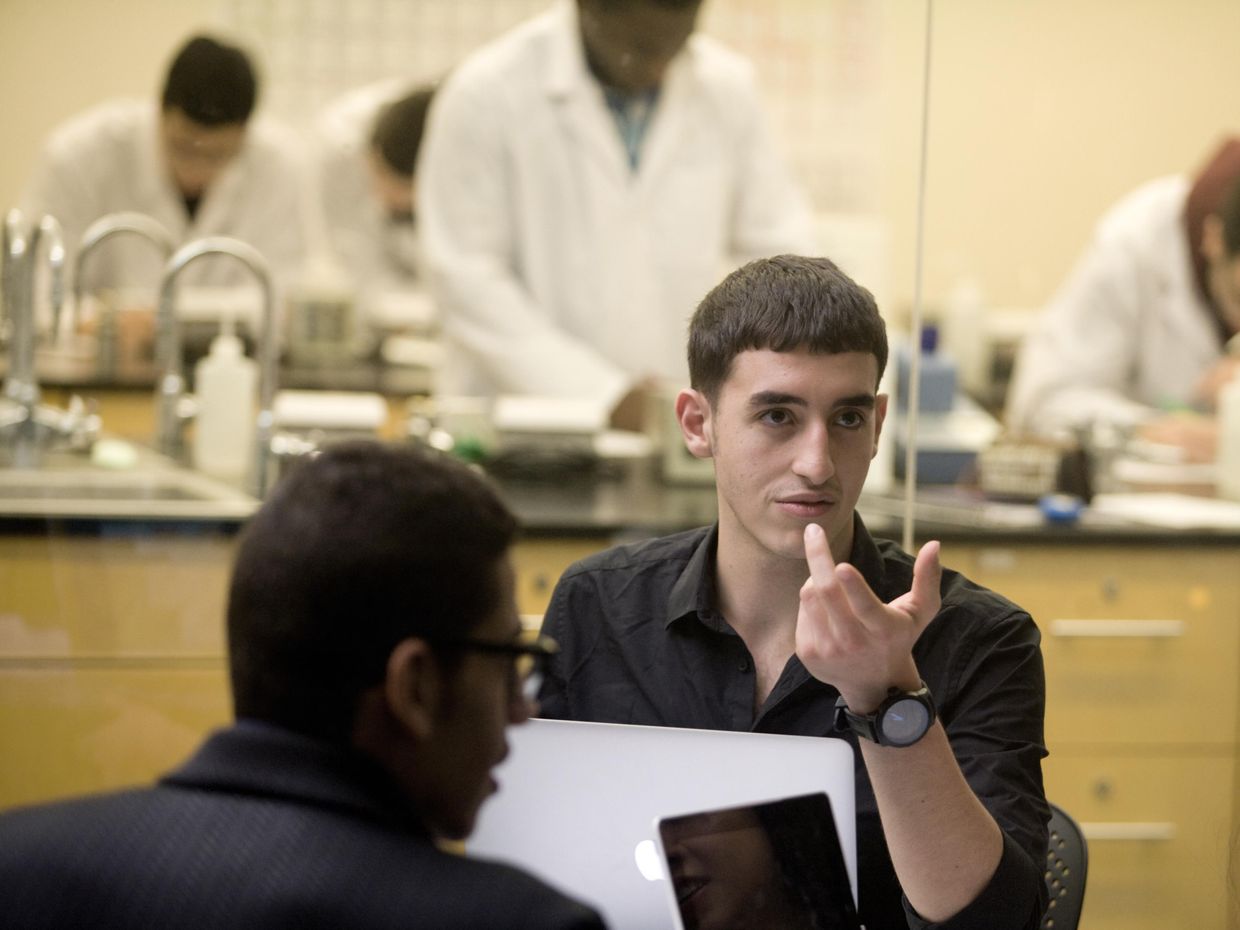 Discover Our Inclusive Community
MCPHS is expanding minds and unlocking opportunities across the healthcare spectrum by welcoming students from many different backgrounds, encouraging dialogue, and emphasizing the importance of compassion.
Learn more about our programs for veterans.
First Year
If you're currently in high school or have just graduated and not yet completed any college coursework, visit our Undergraduate Applicants section for more information on how to apply.
Transfer
Have you taken college-level courses or been out of high school for over one year? Or are you a bachelor's degree holder looking to make a career change and get a second bachelor's? Visit our Transfer Applicants section for information on your application process.
Graduate
If you're in the market for a master's or doctorate, you can get more info on how to apply for one of our on-campus or online graduate programs in our Graduate Applicants section.
Post 9/11 GI Bill®* (Chapter 33)
Our friendly, experienced staff will help you understand your benefits and assist you in your transition to MCPHS. If you have at least 90 days of aggregate active duty service after Sept. 10, 2001 and are still on active duty, or if you are an honorably discharged Veteran or were discharged with a service-connected disability after 30 days, you may be eligible for this VA-administered program.
* GI Bill® is a registered trademark of the U.S. Department of Veterans Affairs (VA). More information about education benefits offered by VA is available at the official U.S. government website.
Montgomery GI Bill® (Chapter 30)
This VA benefit is available to eligible veterans who meet the requirements listed on the VA website.
Yellow Ribbon
Our mission is to help our nation's veterans afford an education of which they can be proud — and which will help them succeed. MCPHS is honored to participate in the Yellow Ribbon Program. To be eligible, you must have reached the 100% maximum amount of benefits under the Post 9/11 GI Bill® to be eligible. This includes serving an aggregate of 36 months of active duty after September 10, 2001, or at least 30 continuous days and discharged from active duty due to a service-connected disability.
Please visit the VA website for additional information regarding all VA benefits.
Currently enrolled or accepted students with Veterans Affairs (VA) benefits must submit a copy of their VA Certificate of Eligibility (COE) to the Registrar's Office via email, fax, or mail. The Registrar's Office may require additional information to properly certify enrollment. Students must complete a Veterans Affairs Request Form to request that their enrollment certification be submitted to the VA. The form must be completed each semester a student is enrolled, no later than 60 days prior to the start of the semester.
In accordance with federal law, MCPHS discloses information from a student's education record upon request to appropriate authorities, such as the Department of Veterans Affairs, in connection with financial aid, such as VA benefits, to a student.
Students Receiving Veterans Benefits under 38 U.S.C. Ch. 31 and 38 U.S.C. Ch. 33
MCPHS will permit any covered individual to attend or participate in the course of education during the period beginning on the date on which the individual provides to the educational institution a certificate of eligibility for entitlement to educational assistance under chapter 31 or 33 (a "certificate of eligibility" can also include a "Statement of Benefits" obtained from the Department of Veterans Affairs' (VA) website – eBenefits, or a VAF 28-1905 form for chapter 31 authorization purposes) and ending on the earlier of the following dates:
The date on which payment from VA is made to the institution.
90 days after the date the institution certified tuition and fees following the receipt of the certificate of eligibility.
MCPHS will not impose any penalty, including, the assessment of late fees, the denial of access to classes, libraries, or other institutional facilities, or the requirement that a covered individual borrow additional funds, on any covered individual because of the individual's inability to meet his or her financial obligations to the institution due to the delayed disbursement funding from VA under chapter 31 or 33. Students are responsible for all charges and fees not covered by the veteran or other eligible beneficiary's VA educational benefits (for example, housing, meal plans, or beneficiary is less than 100% eligible).
Students are responsible for all charges and fees not covered by the veteran or other eligible beneficiary's VA educational benefits (for example, housing, meal plans, or beneficiary is less than 100% eligible).