Welcome from a PharmD Student
PharmD Program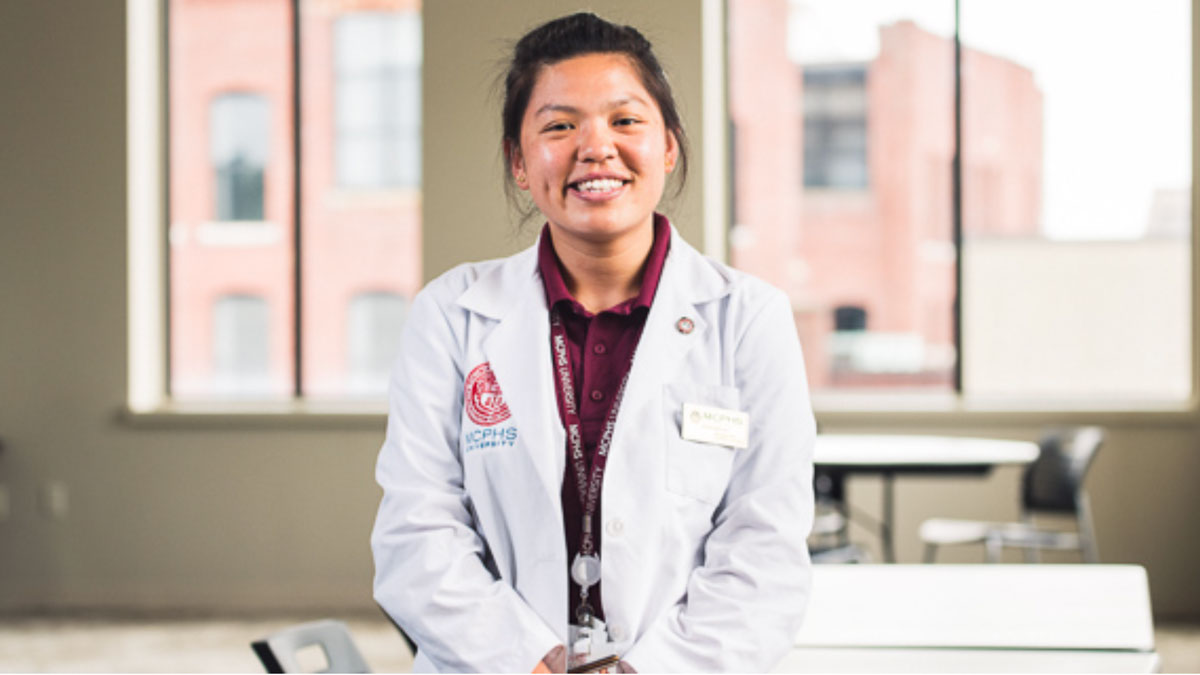 Kimberly gains interprofessional experience in her program.
Congratulations on the multitude of opportunities that await you at MCPHS!
My advice for you, and all incoming students, is to reach out and network as much as you can. Only then will be able to unleash your greatest potential as a student at MCPHS.
One of the reasons I chose MCPHS is because it's a health sciences-based graduate school. This minimizes the distractions that a joint undergrad/graduate school may have. Everyone at MCPHS is focused at their future profession, and the work ethic here is awesome. There is a heightened sense of respect, as well as plenty of opportunities to work with and meet people from other professions.
MCPHS provides a realistic view of how healthcare professionals should work hand in hand with each other toward the common goal of the betterment of the patients. During interprofessional experiences, all of the students at MCPHS get together to discuss topics that will affect patients, such as the opioid crisis. This gives us a chance to learn from other students from different fields and provides healthy discussions that allows us to solve problems using different perspectives.
I didn't have any retail experience before I started at MCPHS. It may be intimidating at first, but the pharmacy practice faculty do a great job at preparing students for the lab. The experience has helped me to practice and has also equipped me with skills that I will need when I go out on rotations.
I'm already looking to my future. There are so many opportunities in the pharmaceutical industry - in compounding, in medication safety, ambulatory care, and specialty, just to name a few
Currently, my goal is to attain a post-graduate residency training opportunity. My dream job is working in the hospital and becoming a clinician. I am using my Advance Pharmacy Practice Experience (APPE) rotations to determine where my passion lies.
— Kimberly