Welcome from an OT Student
Occupational Therapy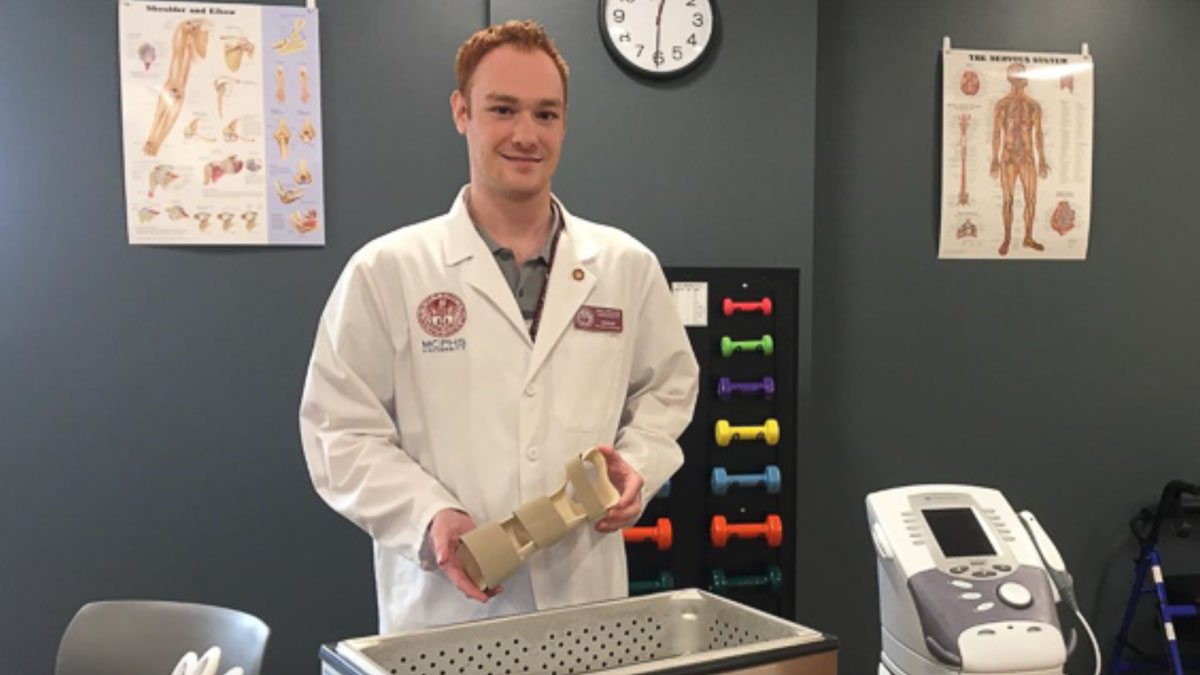 Nick gains experience while preparing for a fulfilling career.
Ultimately, what pushed me to pursue a career as an occupational therapist was an experience with my grandparents. For various reasons, they were admitted to the hospital and needed occupational therapy services before they could return home safely. I saw them adapt to learn new and efficient ways to complete their daily occupations with the help of OT. They were once again smiling and enjoying their lives.
That's what excites me most about my future as an occupational therapist: having the opportunity to help individuals return to their normal lives after injury or illness and being able to help someone through a rough period in their life.
I am glad to have been accepted into such a great community. MCPHS is providing me with knowledge that will help me for the rest of my career, and the relationships made here will last a lifetime.
This is a two-year program, and the idea of practicing a full year sooner is motivating. I am very much looking forward to my fieldwork sessions. They are a great opportunity to experience occupational therapy in person and help make sense of the knowledge I gained in class.
Occupational therapy is important when it comes to mental health, which is why we have a course at MCPHS that introduces us to the many mental health conditions we might encounter. We focus on how occupational therapy services can be used in various settings related to mental health.
I had the opportunity to be a part of the inaugural class and help pave the way for future cohorts, which is cool, in my opinion. It meant that I had the opportunity to help build the program and improve it for future classes.
— Nick