Welcome from a Dental Hygiene Student
Dental Hygiene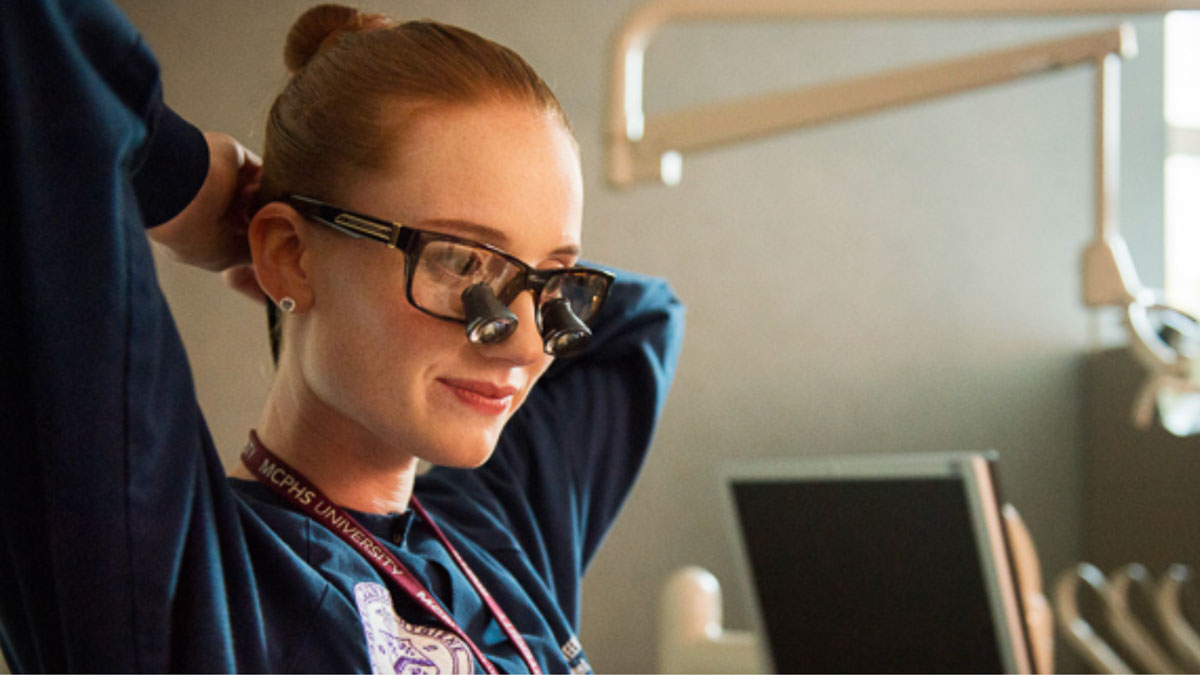 Erynn gained a competitive edge in her unique program.
I chose MCPHS–Worcester because of the 16-month Dental Hygiene program's excellent reputation. I learned so much from this unique program.
What makes it unique? It starts with the program's cutting-edge synchronous classes. Lessons are taught using sophisticated videoconferencing technology that delivers information from the MCPHS–Boston campus simultaneously into the classrooms in Worcester. This aspect of the program was really beneficial, because unlike in a normal class, I got to learn with two sets of classmates, not just one.
My favorite part of this program was all the hands-on experience I got in the on-campus dental hygiene clinic. Every day was really different, with new situations to work through. The instructors are all really great, and interacting with patients as a student was pretty fun.
The culture at MCPHS–Worcester was super supportive. In my class we all had different strengths and weaknesses, but we ended up helping each other out a lot. Being able to work as part of a team has been important since I entered the workforce, and the Forsyth School definitely encourages teamwork.
Other than the great education I received from MCPHS, I made some amazing friends. We studied a lot as a group and spent time outside school together as well. In fact, I was lucky enough to witness two of my dental hygiene friends get married within the past year. I keep in touch with many of my classmates and consider some of them my best friends.
The Forsyth School of Dental Hygiene is highly regarded, and is known for graduating well-trained and prepared hygienists. The fact that I graduated from such a prestigious program has set me apart from my peers in the field. Get ready to study. It will definitely pay off!
— Erynn