Welcome from a DMS Student
Diagnostic Medical Sonography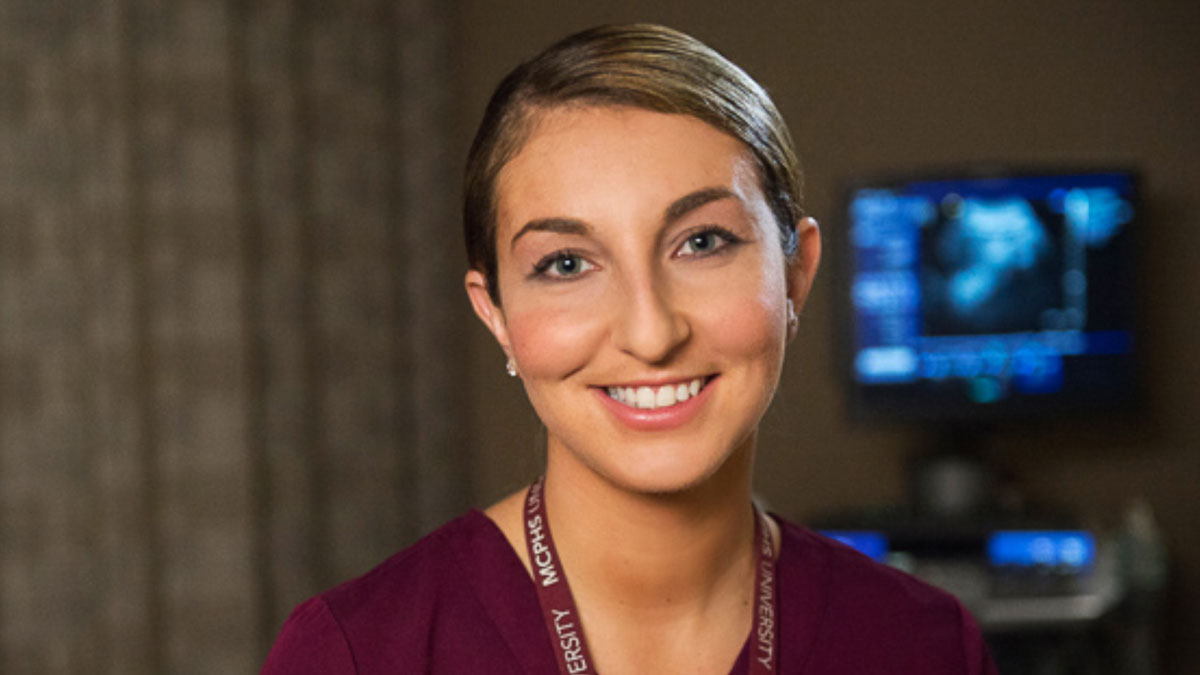 Danielle gets one-on-one attention in advanced labs.
I chose the DMS program at MCPHS–Worcester because it's a rapidly growing field with great job prospects. In fact, MCPHS has a 100 percent placement rate!
The DMS program at MCPHS–Worcester is great because it's small, so we get lots of individualized attention. Plus, the facilities here are all brand new, and we each have an ultrasound machine to ourselves. We get to scan all day, and we even practice on each other!
The program is really intense, but the teachers are great. They make everything interesting, and they're willing to help no matter what. They'll meet with you any time if you're having trouble. One instructor even came in on Saturday to help me practice.
On top of the in-class experience, you have clinical rotations each week, so you really get a chance to perfect your diagnostic technique in real-world situations. My clinical work is on Tuesdays, Wednesdays, and Thursdays at NewtonWellesley Hospital. It's very hands-on, which is great. Plus it's really professional. It's like practicing for a job interview the whole time you're there.
If I had one piece of advice for new students, it would be to get ready to study and dedicate yourself to your time at MCPHS. It'll definitely pay off!
— Danielle