Welcome to the PharmD Program
Congratulations on your decision to attend the Doctor of Pharmacy program at MCPHS!
We're excited that you'll be joining us soon. There are some important steps to prepare for your time at MCPHS, detailed below. We will continue to post specific information on this page, so be sure to check back often.
Welcome from a PharmD Student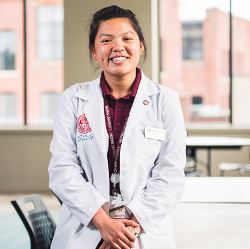 "Everyone at MCPHS is focused at their future profession, and the work ethic here is awesome. There is a heightened sense of respect, as well as plenty of opportunities to work with and meet people from other professions."