Matricaria Hall
179 Longwood Ave, Boston, MA 02115
A Perfect Balance Between Independence and Convenience
Looking to balance independence with the convenience of amenities through University-sponsored housing? Matricaria Hall may be the perfect choice for you.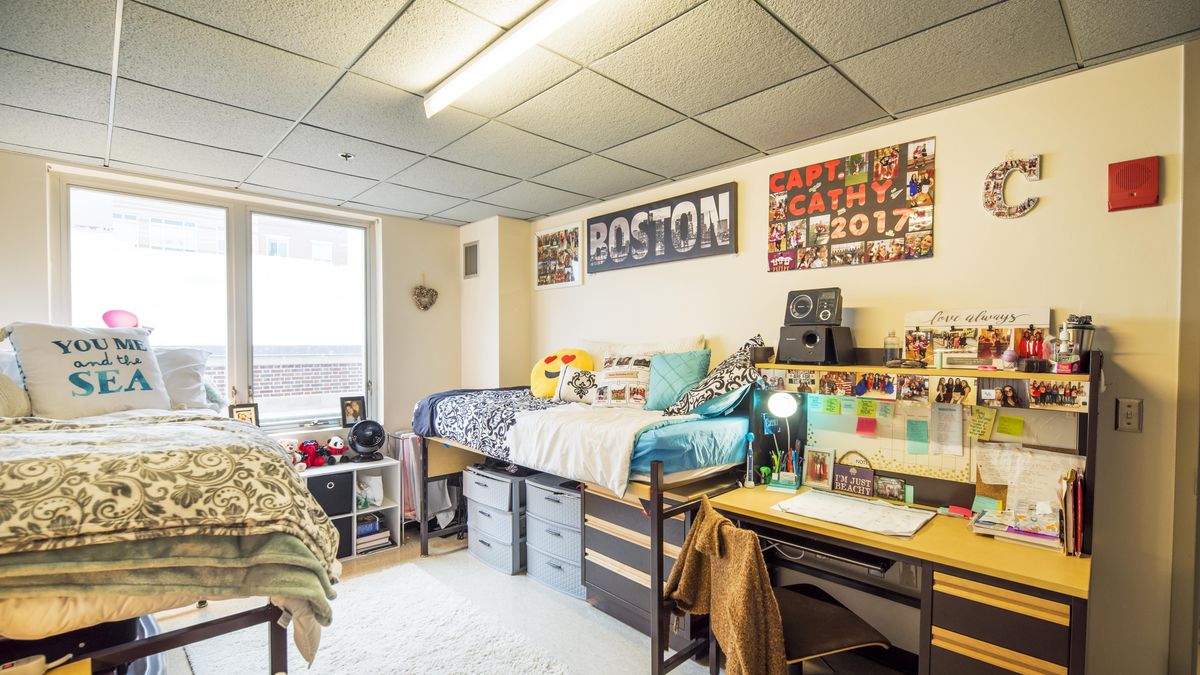 Home to more than 170 students, Matricaria Hall offers apartment-style living – all conveniently located in a residence hall. Students live in four or five-person apartments on co-ed floors. These apartments feature a common room with a living area, kitchen, bathroom, and two to three bedrooms.

Matricaria Hall is staffed by two trained student Resident Assistants on each floor and the Area Coordinator for our main campus, who are available to students 24/7 for support and assistance.
Additional information:
Bedrooms are furnished with beds, dressers, wardrobes, desks, and desk chairs.
Apartment common rooms furnished with a loveseat, chairs, occasional tables, dining table and chairs, and a kitchen with storage space.
Residents are responsible for maintaining the cleanliness of the bathrooms and their respective living areas.
Students living in Matricaria are required to purchase, at minimum, a partial meal plan for both the fall and spring semesters.
High-speed, reliable wireless internet access.
Convenient on-site laundry facilities.
Each student is given their own private mailbox.
24/7 security with all students and guests entering through a staffed checkpoint at the main entrance.
"Matricaria is a great residence hall. It is close to my classes and my roommates and I have our own kitchen."


Anthony | Nursing