Treehouse
578 Huntington Ave, Boston, MA 02115
Unique and Professionally Diverse
Looking to be part of a unique and professionally diverse community? Home to more than 250 MCPHS students, the Treehouse Residence is shared with our Colleges of the Fenway neighbor Massachusetts College of Art and Design, enabling our students to make connections with students from other disciplines.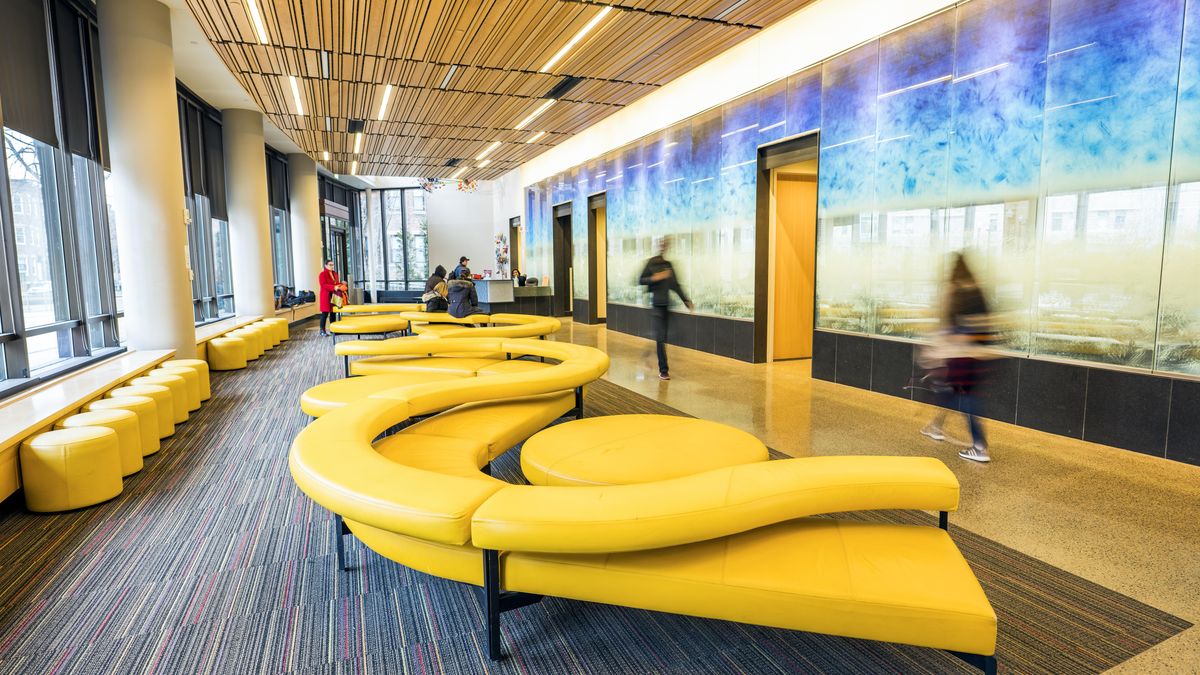 The Treehouse Residence includes 20 floors of two to five-person suites, all housed within a beautiful space designed to meet the diverse needs of our students. It has co-ed floors with suite-style housing that features double or triple rooms and a shared bathroom.

Each floor includes workrooms for study and team collaboration. The Treehouse includes lounges with plenty of seating, as well as group study rooms. It also houses a game room and TV lounge, perfect for taking a break with friends.
On the ground floor, students enjoy access to a café that serves coffee, pre-prepared meals, and snacks – along with a beautiful seating area with leather couches and tables, where residents can take a break with friends or study. It includes a convenient vending area for quick snacks, along with access to a community kitchen.
Residents of the Treehouse can take advantage of an on-site fitness center, in addition to the more comprehensive gym facilities available through Wentworth Institute of Technology.
The facility is staffed by trained student Resident Assistants on each floor and the Area Coordinator for our Shared Campus, who are available to students 24/7 for support and assistance.
Additional Information
The residence has earned LEED Certification by the U.S. Green Building Council.
Students living in the Treehouse are required to purchase a full meal plan for both the fall and spring semesters.
Central air conditioning.
Convenient on-site laundry facilities.
High-speed, reliable wireless internet, basic cable service, and telephone access.
Each student is given their own private mailbox.
24-hour security, with all students and guests entering through a staffed checkpoint at the main entrance.
"I love living in the Treehouse not only because of the view, but also because it provides the perfect balance of space and responsibility: in-suite full bathroom and in-building kitchen, laundry, and gym. There are floor-to-ceiling whiteboards in the hallways, so that I can write out study guides or a friend can leave a note. I don't mind the walk to the main building for classes because I love seeing the city!"

Alessandro | Pre-Med/PA